In today's episode of Apostates Anonymous, I sit down with Brenda Marie Davies of the God is Grey YouTube channel to discuss the state of Christianity, her upcoming book, and so much more. Go ahead and subscribe to her channel at God is Grey.
To listen to the interview, click my big, dumb face below: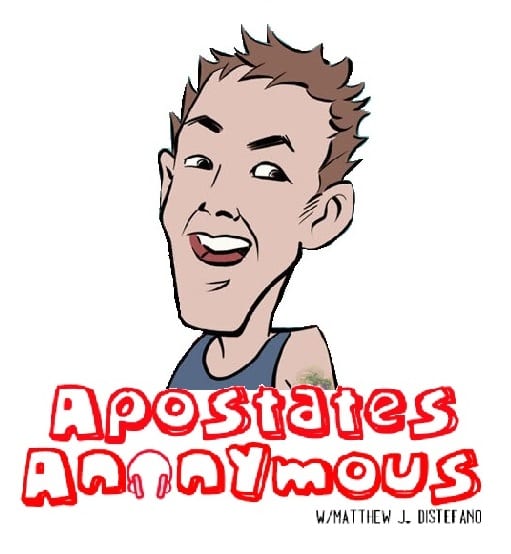 ---
If you wanna get to know me better, please follow me on social media. I'm pretty active on all platforms:
Also, if you've been digging my work on here, and want to see me be able to continue writing as close to full-time as humanly possible, please take a look at my Patreon page at www.patreon.com/mjdistefano. Even $1 a month helps bigly!!!