Alisa Childers videos have been gaining in popularity. A lot of people have been sharing them far and wide. Many agree with her. Many are looking for ways to address what she is saying. In the latest episode of Apostates Anonymous, I sit down with fellow Patheos blogger and cohost of the Heretic Happy Hour podcast, Keith Giles, to talk about her video "What's with all the deconstruction stories? With Sean McDowell."
To listen to the podcast, click my big, dumb face!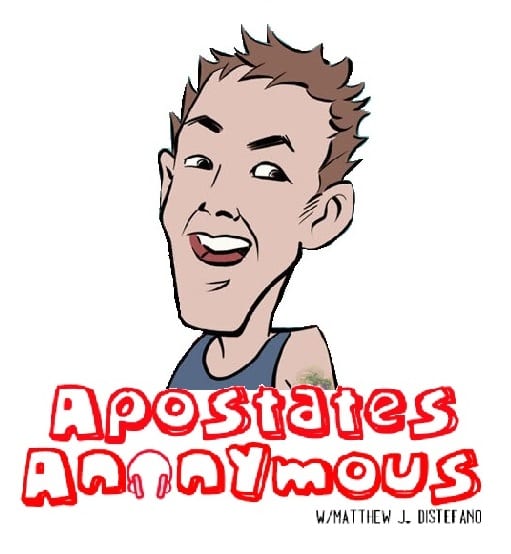 ---
If you wanna get to know me better, please follow me on social media. I'm pretty active on all platforms:
Also, if you've been digging my work on here, and want to see me be able to continue writing as close to full-time as humanly possible, please take a look at my Patreon page at www.patreon.com/mjdistefano. Even $1 a month helps bigly!!!