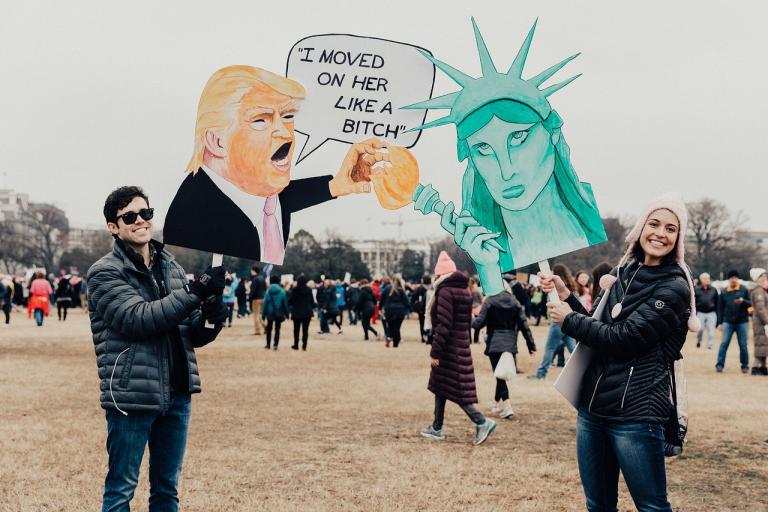 Mt. Juliet, TN – A small group of Southern Baptist ministers are currently deliberating over whether to add a fifth gospel to their Bibles, which would bring the total number of books to 67. The reasoning for this, they say, is that a lot of light has been recently shed on the state of the world, particularly America, and they think we are due for an update.
"The 4 gospels we have are great," said Gary Locks, senior pastor at Global Vision Church. "But right now our country is at a crossroads – what, with the liberals and the gays and the election fraud going on – and there is no finer man to preach the Gospel than Donald J. Trump."
When asked for clarification, Locks went on. "Well, you've heard the speeches. No one has done more for Christianity than Trump. No one. Maybe Jesus, but no one else. So, what we're doing is taking all of Trump's sayings on Christianity, and life, and women, and putting them in one easy to read place. That way, the whole world can see what a tremendous lover of Jesus he is."
While "The Gospel According to Trump" is in its early phase, Locks was able to hand me a rough draft. Some of the most notable quotes about faith were as follows:
"Someone said to me the other day, 'You're the most famous person in the world by far.' I said, 'No I'm not' . . . They said, 'Who's more famous?' I said, 'Jesus Christ.'"

"Nobody has done more for Christianity or for evangelicals or for religion itself than I have."
There were also a collection of life lessons, parables if you will:
"How stupid are the people of Iowa?"

"You can only smile when the losers of the world try so hard to put down successful people. Just remember, they all want to be YOU!"

"Part of the beauty of me is that I'm very rich."
Then there was the gospel's section on women:
"A person who's flat-chested is very hard to be a 10, ok?

"She does have a nice figure. I've said that if Ivanka weren't my daughter, perhaps I'd be dating her."
More than a gospel about the life, mission, death, and resurrection of Jesus, this version was, as the Baptist group put it, "updated for the modern era."
Stay tuned for more on this, as deliberations are set to continue for the next couple of months.
---
If you wanna get to know me better, please follow me on social media. I'm pretty active on all platforms:
Also, if you've been digging my work on here, and want to see me be able to continue writing as close to full-time as humanly possible, please take a look at my Patreon page at www.patreon.com/mjdistefano. Even $1 a month helps bigly!!!