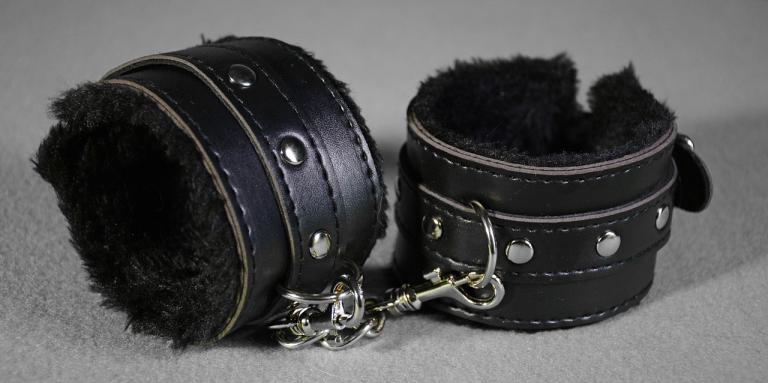 Biloxi, MS – Pastor Andrew Jackson Jefferson Davis of Biloxi Baptist Church is in hot water after members of his dildo collection speak out against his alleged hypocrisy. The Southern Baptist Pastor is well known for his homophobic rantings, some of which were featured on CNN, MSNBC, and elsewhere. When asked for comment, the pastor was unavailable, but we were able to catch up with a few of the toys Davis keeps hidden in his closet.
"I've been locked away in Pastor's closet for a few years now, and only get to come out when he's feeling a bit naughty," said one particularly large, bright red anal plug. "I came forward because my owner would denounce certain acts between certain people on Sunday, but then come Monday, well, I'm sure you could use your imagination. I'm an anal plug, for God's sake!"
A pair of sexy, plush handcuffs shared the same sentiments. "I was basically an accessory to all his kink, which is fine – that's my job – but he was also shaming everyone else for doing exactly what he was doing. It didn't add up."
Pastor Davis is currently on administrative leave, but that hasn't stopped him from taking to Twitter. In a string of rantings and ravings, Davis has Tweeted the following in just the last week alone.
"These allegations against me are not true. I don't know how those SODOMIZING toys got in there. Probably some trick of the devil to ruin a good pastor's name."

"There is a conspiracy out there, put forth by the LIBERAL GAYS OF AMERICA, and I'm here to tell you that it's not true. I have no idea where that 14 inch black dong came from. Certainly nothing I would be messing with. How does it even fit? I'd really like to know!"

"How could a good, Southern Baptist Pastor have a collection like that?!?! ANAL BEADS? What even are those!? And how are you supposed to use them?"
The internet, in typical internet fashion, has not been all too kind to Pastor Davis. Comments have poured in, causing most of his recent posts to go viral. They say there is no such thing as bad press, but Davis' Twitter account may be proof against such a notion.
More to come as we follow this story.
---
If you wanna get to know me better, please follow me on social media. I'm pretty active on all platforms:
Also, if you've been digging my work on here, and want to see me be able to continue writing as close to full-time as humanly possible, please take a look at my Patreon page at www.patreon.com/mjdistefano. Even $1 a month helps bigly!!!