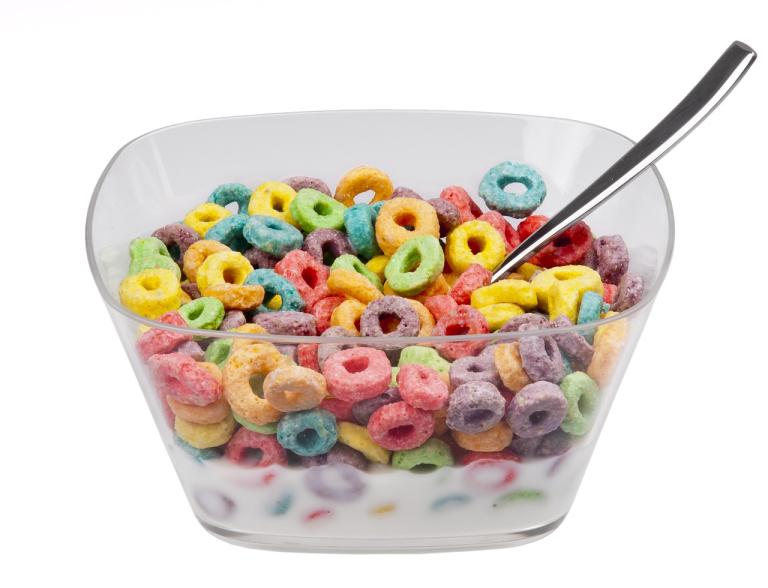 New York, NY – Fox News propagandist Tucker Swanson McNear Carlson is upset over the color choices of his favorite breakfast cereal. Froot Loops, with its iconic "Toucan Sam," has been around since 1963, but has never faced such ire until now.
Speaking on his show, Tucker Carlson Tonight, the sour-faced nincompoop had this to say:
"And what's going on with Froot Loops? In today's woke era where everything has to be inclusive, the leftist-leaning cereal company is catering to the LGBTQ agenda. Rainbow loops? A bird with a gay-agenda beak? Where does it end? What's next, Cap'n Crunch comes out as trans? He and Count Chocula shoot a porno featuring oversized boo-berries? These iconic characters were the staple of my privileged childhood, and now I can't even enjoy them in the morning. It's just one more reason we are losing this country."
Recently, we caught up with Toucan Sam, who admitted that he had not heard what Carlson had to say, "Tucker said what? Yeah, I'm not surprised. That dude perpetually looks like he just learned what anal sex is. I'd be surprised if he isn't just upset that he finds my beak sexy."
Speaking of sexy, all this controversy comes days after Carlson's meltdown over no longer finding certain M&Ms sexy.
As always, we will continue to follow this breaking story, because as we've all learned from Fox News, outrage over what fictional anthropomorphized food characters are doing is always the news that leads.
---
If you wanna get to know me better, please follow me on social media. I'm pretty active on all platforms:
Also, if you've been digging my work on here, and want to see me be able to continue writing as close to full-time as humanly possible, please take a look at my Patreon page at www.patreon.com/mjdistefano. Even $1 a month helps bigly!!!