Last year, I went to Pakistan after 25 years and to Lahore for the first time ever. My father was from Karachi, but since most of my relatives are here in the U.S. now, we did not have much reason to visit Pakistan. My wife's family is from Lahore, so since we both had the time to go last year, we decided to make a last minute trip. This will be the first part in a series, chronicling my eye-opening trip to Pakistan, and I hope I can pass along some entertaining, yet useful information to all of you who are reading it.
From Osama bin Laden & the Taliban, to suicide bombings, gang-land violence, robberies and kidnappings in broad daylight – a trip to the motherland (or in my case the "fatherland") did not seem very appealing at all. I was happy enough to just go check out the yearly "Pakistan Day Festival" at Golden Gate Park in San Francisco or go and order some nice Lahori-style Chicken Tikka Kababs from Shalimar Restaurant in Fremont!
But why wife was able to convince me to go because a few things were in place – mainly by paying for my airline ticket. And also because her parents had a vacation home in Lahore, which we could stay in for as long as we needed.
The Flight
So here we go, an ABCD with his Anti-Werewolf (I mean Anti-Malaria) pills and his Canadian-Punjabi wife on an Emirates flight to Lahore, Pakistan via Dubai (another city which I have always wanted to check out, being a student of Architecture and all). The flight was long and tiring (approx. 16 hours from SFO to Dubai) and Emirates screwed us over on the hotel (They offered a free room before we booked the flight, then of course said sorry they can't give us a free room after we had booked the flight through their website – Lesson Learned: Use a Travel Agent People)! But at least the food was good (Halal meat on a long airplane ride is a plus for "Hungry Wolf" like me and Duran Duran) and their entertainment system is top notch. I got to catch up on some movies and TV shows.
The Airport
So after a 16 hour flight to Dubai, 12 hour stop over and another 4 hour flight, we finally arrived at Lahore International Airport and everything was fine – until we got to the baggage claim area. There all the bags start piling up and of course our bags come near the very end. Before that we had to fight off porters who want to help you with your bags for a tip – and not just any tip – they want a $20 USD tip! So no thanks, I can get my own bags. Finally we get our bags and then we are told we need to "scan" them through the one single scanning machine, which looks like it was built in the 80's. Everyone is trying to move their wobbly carts which are overflowing with large boxes and suitcases toward the single solitary scanner which is the last obstacle toward freedom – exiting the airport. Eventually I get there after banging my cart into the back of this dude's foot – twice! He was about to throw down with me, but luckily, he let me go after I apologized (both times). Then I finally made it through the madness of carts and bags to the scanner. The security guard, sensing I was tired and frustrated, decided to be merciful and just scan 2 of my 4 bags!
After escaping the airport (like in "Argo" except in reverse) and finally getting on the road, with my in-law's hired driver taking us to Defence, where they have their vacation home, I was pleasantly surprised at a few things:
Lahore is much cleaner than I was expecting
The Weather was much better than I was expecting (not too hot since it was February).
The roads are pretty well maintained and there is a large highway with multiple lanes and people actually follow the traffic lights and instructions from traffic police.
We finally got to Defence – Phase 3 and our house was right next door to a small park which has a fairly new mosque (built within the last 5 years or so), which was very nice and convenient.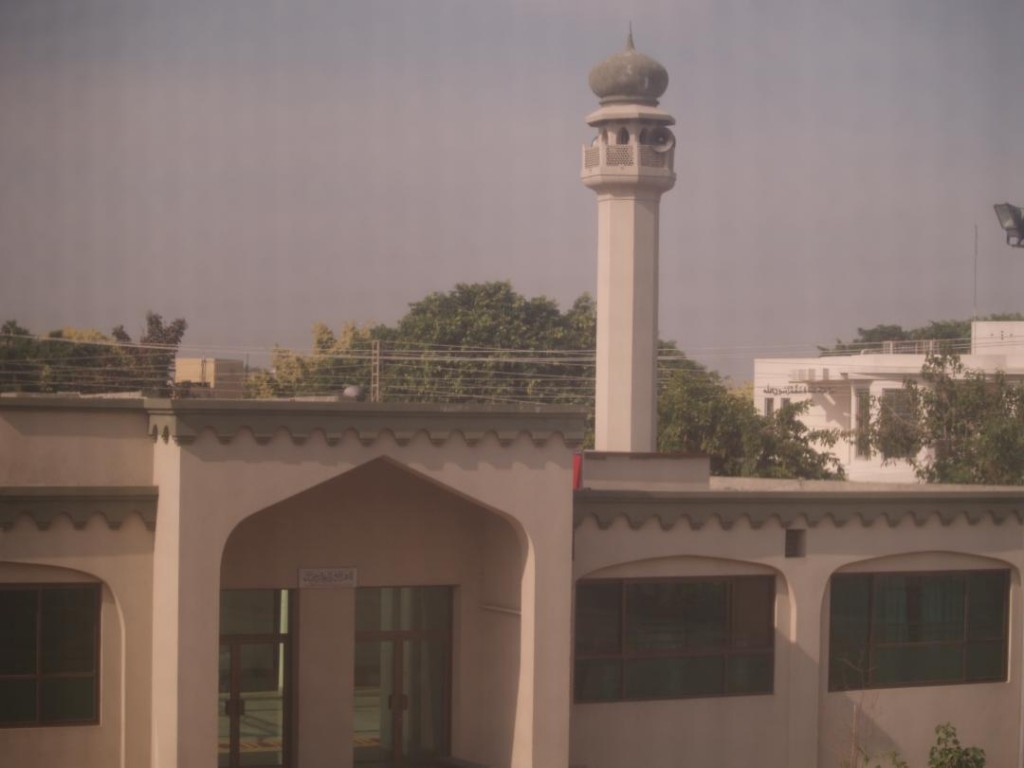 Again, I was impressed with the cleanliness, and was surprised to learn that Defence has garbage pick-up seven days a week!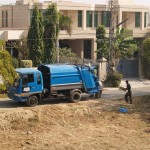 Of course Defence started off as a military colony and eventually many wealthy Pakistanis moved in, so it is a bit of an island compared to most of Pakistan. Although there are many similar type colonies and neighborhoods in Lahore such as Gulberg, which has very nice restaurants and shopping areas.
The Architecture
Besides the food, which will be discussed in great detail in Part 2 of my series, another great thing about Lahore is the amazing Mughal Architecture. Being a student of Architecture and working in the industry, I have always wanted to see some of these great historical architectural masterpieces such as the Badshahi Masjid and the Shalimar Gardens in Lahore. Both were built during the reign of the Mughals who ruled over much of India, Pakistan, and Afghanistan during the 16th to 18th centuries.
I went for Jummah (Friday congregational prayers) at the Badshahi mosque – which is the second largest mosque in Pakistan and the 5th largest mosque in the world. It was commissioned by the Mughal Emperor Aurangzeb in 1671 and took 3 years to complete – which is pretty fast considering how large it is.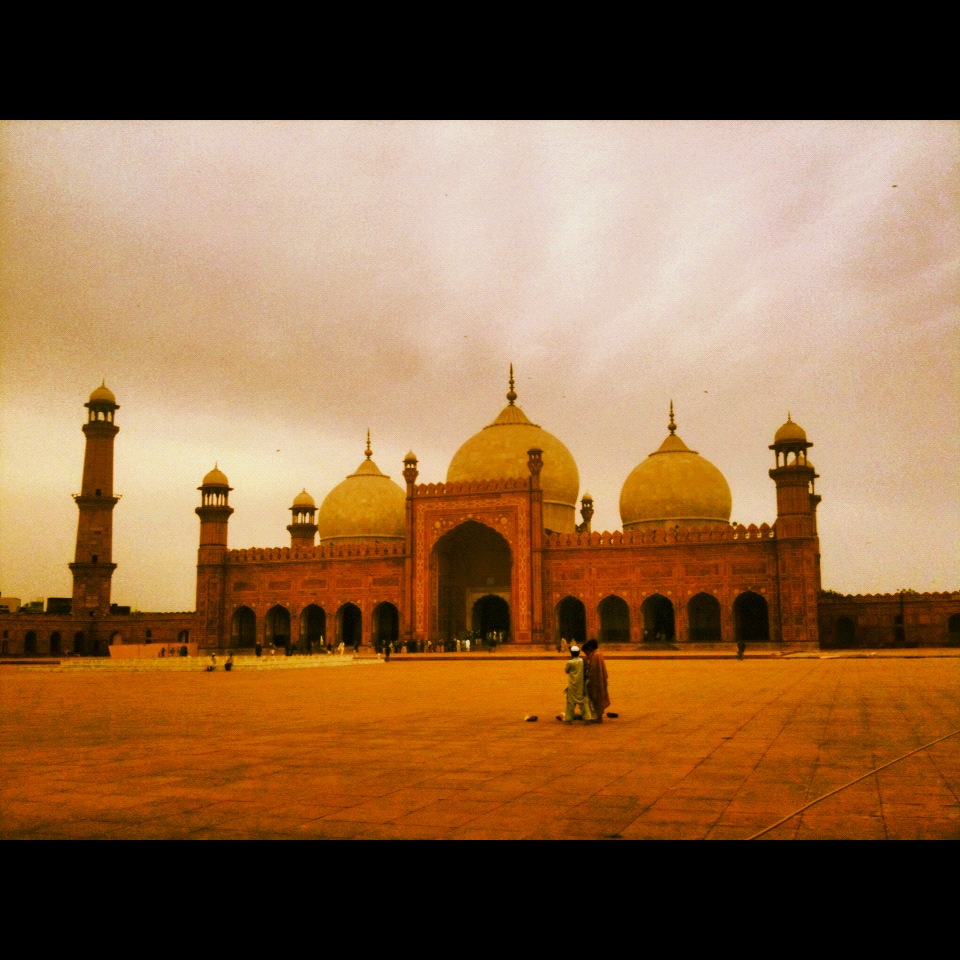 I will discuss the Badshahi Mosque in more detail in Part 2 of my Pakistan Trip Series. For now, let's skip to the "Minar-E-Pakistan" ("Tower of Pakistan") which was built in the 1960's to commemorate the "Lahore Resolution" or what's commonly known as the "Pakistan Resolution." The Tower is built on the site where on March 23rd, 1940 the "All-India Muslim League" passed the "Lahore Resolution" which demanded a separate homeland for the Muslims of India (aka "Pakistan").
Seven years later, the country of Pakistan was formed. Ironically it took 8 years to finish the structure of the Minar-E-Pakistan (which was completed in 1968) and only 3 years to complete the Badshahi Mosque!
The design of the Tower is very interesting since it is a blend of Mughal, Islamic and Modern Architecture. It is situated in the center of Iqbal Park, which is almost directly behind the Badshahi Mosque. It's definitely a worthwhile trip to see the Minar-E-Pakistan in person, and I'm definitely glad I got to go see it for myself. You can see more of my pics of the Minar-E-Pakistan here.