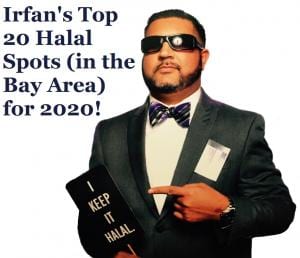 I have posted a few different lists online in regards to my favorite Halal Food spots in the past. Since no "Top List" is timeless due to the erratic nature of the Restaurant Business, I decided to create an updated list for 2020. In order to keep the list to only 20 Halal spots (I'm also working on a longer list which will be posted online soon), I have 4 main criteria for this particular list:
Halal/ Partial Halal Menu
No Pork
No Alcohol
Muslim owned and/or operated
The list is in No Particular Order, but I start with Breakfast/Brunch spots and go from there. Enjoy!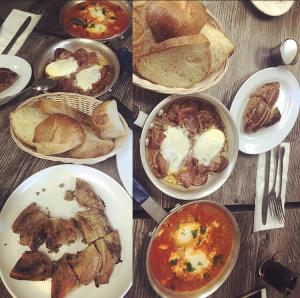 1. Feride's Bakery (Santa Clara, CA) – a relatively unknown Halal Restaurant which serves Turkish Breakfast such as omelettes, fried eggs, meats such as pastrami and ground beef. The Turkish breakfast plate comes with honey, jam, cheese, molasses, fruit, etc. They also serve pastries, cookies and fresh bread daily! The owners are Muslim and all the meat is Halal. Of course it's a cafe so try the coffee, tea and Turkish delights!
Hours: Most days from 9am to 9pm. Saturdays they open at 7am. Sundays they open at 7am and close at 7pm.
Address: 4300 Great America Pkwy, Ste 172, Santa Clara, CA 95054
Phone: (408) 970-0913