This article comes on Day Eight of our special Altmuslim/Patheos Muslim Ramadan #30Days30Writers blog project, in which we are showcasing the voices of 30 Muslim leaders, activists, scholars, writers, youth and more (one on each day of Ramadan) as part of our commitment to own our own narratives and show how we are one Ummah, many voices. To demonstrate how our Ramadan experiences are shared yet unique to each of us.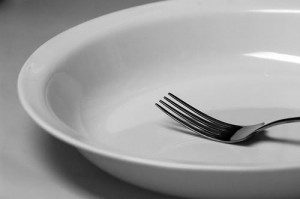 By Hesham A. Hassaballa
Stay away from Mohammed … He's fasting.
How many times has this phrase been said about a Muslim during Ramadan? When fasting — especially the very long, long, long days of June and July — some Muslims become irritable and unpleasant. Whether it be from caffeine or nicotine withdrawal or possibly the inevitable sleep deprivation that comes from taraweeh and suhoor, some Muslims are not themselves during Ramadan.
Of course, if one is sleep deprived from praying long into the night before having to wake up early to go to work the next day, that may be commendable (as long as it doesn't pose any danger from sleepy driving). But, if one is totally unpleasant because he can't drink his coffee any more; if one is a monster because he can't smoke any more, then the fast of Ramadan is the precise prescription for that person.
The Quran tells us that fasting is prescribed for us so that we may attain God-consciousness. Indeed, fasting does just that. Yet, the fast is more than that. In fact, it is fitting that the Fourth of July holiday – which was just commemorated yesterday – falls within Ramadan. Because, just like July 4, the fast of Ramadan is all about independence.
It is all about independence from every earthly thing and total dependence on God. Yes, when one is accustomed to drinking coffee every morning or smoking after every meal, and then suddenly it is taken away, it can be an abrupt change.
But one of the points of the fast is to unchain us from things like caffeine and nicotine addiction. Fasting helps release us from those worldly things that can perhaps pin us down in our lives. What's more, it can teach us increased reliance on God, as we turn to Him to help us beat our dependence on different things.
In fact, one thing that completely amazes me is how there could be any Muslim left smoking after Ramadan. There is no better regimen to help someone quit smoking than the fast of Ramadan, especially in summer. As a lung specialist, I completely understand how difficult it is to quit smoking. I have watched countless patients struggle to quit, many of them failing to do so.
Still, this is Ramadan, a month with an enormous amount of blessing. The fast forces one to go without smoking for 17 hours or so. Just ask God to help for the remaining seven hours. Almost every day, I see the total devastation that cigarette smoking wreaks on people. Every year, our faith gives people the chance to, not only be saved and blessed, but also tobacco-free. It would be a truly amazing gift for Eid.
If anything, we should be more pleasant when we are fasting, not less. We should be more happy during the fast, because of the tremendous reward and grace we get from God. We should be grateful that Ramadan is in summer, for God will grace us with so much good for the fast we are enduring this season.
If we were truly independent, then these things would be true for all fasting Muslims. And, perhaps there are many Muslims in the world who are excited about fasting in summer, and may God bless them tremendously and make us more like them.
But, I am not going to lie — fasting in June (and now July) has been hard for me. Very hard. It has only been a week, and it has felt much, much longer.
Yet, this is my chance to train my body and soul not to be dependent on that (amazing) huge cup of Butter Pecan coffee with cream and sugar every morning. It teaches me not to depend on that cool and refreshing Mocha Cookie Crumble Frappucino with whip and caramel drizzle on my way home from work. It helps me realize that I will not die if I can't have that soothing cup of green tea with honey that usually makes my day at about 3 p.m.
As you can see … I have a lot of work to do.
Hesham A. Hassaballa is a Chicago-based physician and writer and Patheos columnist. He has written extensively on a freelance basis and has been published in newspapers across the country and around the world. He is co-author of The Beliefnet Guide to Islam (Doubleday), and his essay, "Why I Love the Ten Commandments," was published in the award-winning book, Taking Back Islam (Rodale). His latest book,Noble Brother, is the story of the Prophet Muhammad told entirely in poetry.