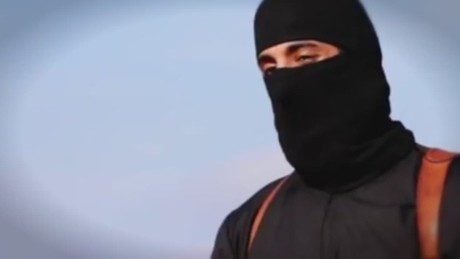 By Altmuslim Staff
News reports are coming in fast and furious that the U.S. military is "reasonably sure"  a drone strike in Syria has killed the ISIS executioner known as "Jihadi John." U.S. and British officials are seeking more information to confirm this.
Army Col. and U.S. military spokesperson Steven Warren told reporters that a drone attack on Thursday hit its intended target, killing several people. However, he said that it isn't confirmed yet whether Mohammed Emwazi, known as "Jihadi John," was among them. According to this Washington Post article:
Emwazi, who was shown in videos beheading several Western hostages, came to symbolize the Islamic State's brutality and was seen as a potential recruiting tool in the English-speaking world.

Warren did not give details of why U.S. military officials can express increased confidence that Emwazi, 27, was killed, but he said the drone strike was carried out as planned.

In London, British Prime Minister David Cameron lauded the operation, but also added that there was no certainty that the British extremist was dead.

The Pentagon said that officials are still working to determine whether the Thursday attack killed the London-raised militant, Mohammed Emwazi.

Pentagon press secretary Peter Cook said experts were "assessing the results" of the strike around the Syrian city of Raqqa, the de facto capital of the Islamic State, which is also known as ISIL and ISIS.

In a statement at 10 Downing Street on Friday, Cameron said it was not certain that Emwazi was killed in an operation that the prime minister described as "a combined effort" between U.S. and British forces.
Diane Foley, mother of James Foley, who was beheaded by ISIS and Jihadi John, said the news of his suspected death brought "small solace." Was it justice, she was asked in this ABC news video, to which she replied: "Justice? No. It's just sad."

ABC Breaking News | Latest News Videos