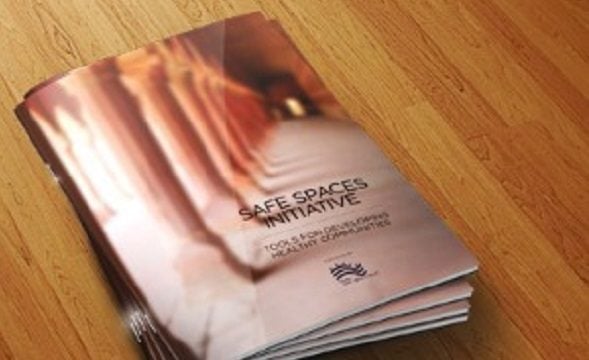 By Hoda Hawa
Prior to 9/11, the Muslim Public Affairs Council (MPAC) had foreseen the problems arising out of extremist views taking hold in some quarters of the Middle East and had issued policy papers on this topic, but it was really in April 2013 after the Boston Marathon bombings that MPAC decided that our community's response to extremism in the U.S. needed to go beyond condemnation statements.
Thus in April 2014, after a year of serious in-depth research MPAC launched the Safe Spaces Initiative: A Toolkit for Healthy Communities, the first-of-its kind program aimed to empower communities by giving them a model to promote the Islamic values of civic engagement, public safety and healthy identity formation. Safe Spaces is based on peer-reviewed journals, government reports, and empirical studies in the fields of psychology, sociology, law, and public health.
It was only natural that as a national policy organization for American Muslims, MPAC would identify the complex issues involved, look for creative ways to meet the needs arising from those issues, and to engage the American Muslim community as well as the law enforcement community in pursuing workable and productive solutions.
Safe Spaces is a framework that can be used for issues other than violent extremism, and will most likely be used for those other issues. For example, having a safe space that openly and honestly discusses relevant issues with community members provides a healthy environment for people to deal with issues of addiction, family issues, domestic violence, political grievances, among many more. It also serves as a safe environment for individuals to access the necessary resources they need.
After its release (and recent release of updates to the original toolkit), Safe Spaces received the anticipated critiques — some of it legitimate and the rest of it name-calling. After all, this was a new way of dealing with a controversial and, frankly, sensitive, issue. Many in the American Muslim community believed engaging in a conversation around extremism would indicate that the American Muslim community bore responsibility for the extremism and accepted it as being widespread.
It is true that mosques do not breed extremists — in fact, as a Duke University study showed, mosques decrease radicalization — and the numbers of people who engaging in extremist acts in Islam's name are miniscule compared to the number of Muslims who aren't.
But the reality is also that even if the problem does not originate from us or our faith, the impact of the widespread belief that it does is immense. Our community feels the brunt of the negative backlash when an incident occurs. Studies regularly show that anti-Muslim sentiment and activity always increase in the aftermath of a terrorist act whether here or abroad.
For those that felt discomfort having to engage with law enforcement on this issue, current events have proven that ignoring the problem and refusing to engage with government on this issue is also neither possible nor practical. It is clear that in the present climate American Muslims need to be at the forefront of finding solutions and preventing civil liberties violations in our midst.
Community leaders, civil liberties experts and activists reached out with their feedback. Not only was MPAC receptive to community feedback, we were grateful because the input resulted in a better approach. Countless conversations and meetings with individuals invested in protecting our communities from social ills led to a revised Safe Spaces model, which included a whole-of-community approach.
Because of the feedback, the public health aspect has been emphasized, civil liberty concerns were addressed and language was made to be less policy-oriented and more community-friendly. While there definitely are CVE benefits, we highlighted how Safe Spaces benefits communities in many aspects.
What perhaps wasn't initially clear to all is the fact that MPAC's Safe Spaces was designed to be an alternative to both heavy-handed law enforcement tactics and government-led countering violent extremism (CVE) programs. Rather than accepting the notion that the only way to deal with terrorism is through tactics such as widespread surveillance and the use of informants, Safe Spaces relies on community-led and community-driven programs that communities and mosques will benefit from beyond the national security context.
Safe Spaces is about empowering communities in a way that promotes public health, public safety, and civic engagement.
It is unfortunate that some detractors are still not interested in being constructive with their criticism and used the re-release of Safe Spaces in January 2016 to publicly engage in name-calling, questioning of intentions, and accusing MPAC of being government puppets. We consider these types of responses unhelpful, at best, and immature and naive, at worst. One common criticism put forth — that because we are Muslims providing a solution, that we are somehow responsible for the problem — borders on the irrational.
MPAC is unapologetic in its aim to work for betterment of the health of our community. Particularly in this climate, doing nothing is not an option. Either we take a proactive approach, or an alternative will be imposed upon us.
MPAC will continue to provide what we feel and pray are positive programs that benefit our community. And, we will continue to engage all sectors of society to ensure that American Muslims remain a vibrant, equal and integral part of the American landscape.
Hoda Hawa is the Director of Policy and Advocacy at the Muslim Public Affairs Council.
Stay in touch! Like Altmuslim on Facebook: