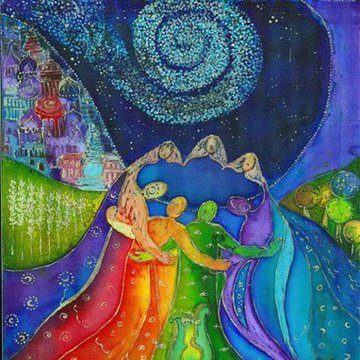 By Anisha Ismail Patel
Its 1991, I am 18 years old, young and impressionable. My sweet sister-in-law Rubina takes me to a women's charity event being held at the elegant Mount Soche hotel in Blantyre, Malawi.  The positive energy being radiated from the amazing role models in the room wraps me around like a warm blanket. I am mesmerized by these talented leaders, speaking and inspiring others. The force of good being infinitely amplified. I am in awe of this power of sisterhood to make a positive impact.
I am 20, soaking up new experiences life has to offer. I reach out to the women in my birth city Lilongwe, Malawi to convene so that we can discuss ways to give back philanthropically in the poverty engulfing this developing country. I vividly recall that very first meeting where our family friend Roxana opened up her home, and about 15 women eagerly named our group simply "The Ladies Committee." The team gets to work. The whole community is excited about our first event; over 500 people show up. The proceeds make an impact at the local children's hospital. I once again come to the realization that when women plant precious seeds together, the harvest is bountiful.
I am 33, energized by motherhood. I propose the need for a philanthropic and personal development women's group in Chicago and together with a dedicated team we launch a nonprofit organization, the Muslim Women's Alliance (MWA). I stand on the stage at our sold-out inaugural event looking out at a sea of warm smiles, brilliant ideas, enduring stamina and powerful minds. Over time, this beautiful force replicates the energy by continually elevating new leaders to sustain incredible results. And so the circle of good keeps growing eternally. I am once again moved by feminine innovation and the fruit of this collective energy.
I am in my 40s now, it's International Women's Day #IWD2016 and Women's History Month. I am still learning everyday and still in awe of the virtue of sisterhood. Still inspired by the power of yes that propels women to listen, lean in and lead in meaningful ways.
Whether I am standing in a circle with women of diverse cultural backgrounds in Utah promoting world peace, or organizing 250 women to stand in solidarity linking arms with women from war torn countries, or talking to women educators about ways to empower our youth, or in a room of women entrepreneurs in Chicago networking to support each other, or running for a cause with a team of women, or just sitting at the kitchen table with my always-there-for-me ma and mom (my mother and mother-in-law respectively), my wise sister, loving family and caring friends … when women gather, the strong force of inspiration hums a sweet melody. A tune that keeps pushing me to be the best woman that I can be.
Whether we say it out loud or in our minds, as women we have a strong chant that unites us. We can shout these words out from mountaintops or whisper this in quiet desperate times when we know we are just one woman away from feeling supported. We intrinsically sense our compelling mantra that, As women we form a strong link of sisterhood. We are here to listen & lean into each other always elevating one another to be the best that we can be. We are here to stand in solidarity with all women so that together we can make a positive impact on our beautiful mother earth.
As a woman, I am who I am because of all the inspiring role models who continue to pave the way. I am honored to be part of this sisterhood and excited for my three young daughters to go through this exhilarating journey as well. Our global tribe of women collectively sways in a tenacious, graceful and dynamic wave of influential energy!
Anisha is a global educator & community organizer passionate about civic engagement especially nurturing women & youth in leadership and service. She is a speaker, budding writer and education social entrepreneur. She is a nonfiction reader, runner and most importantly a mother. Together with her husband and children, they live in Arlington Heights, Illinois most of the time, unless they are away exploring the world. You can catch up with Anisha at www.InnovusED.com | @GlobalAnisha | LinkedIN. A version of this article originally appeared on Huffington Post.