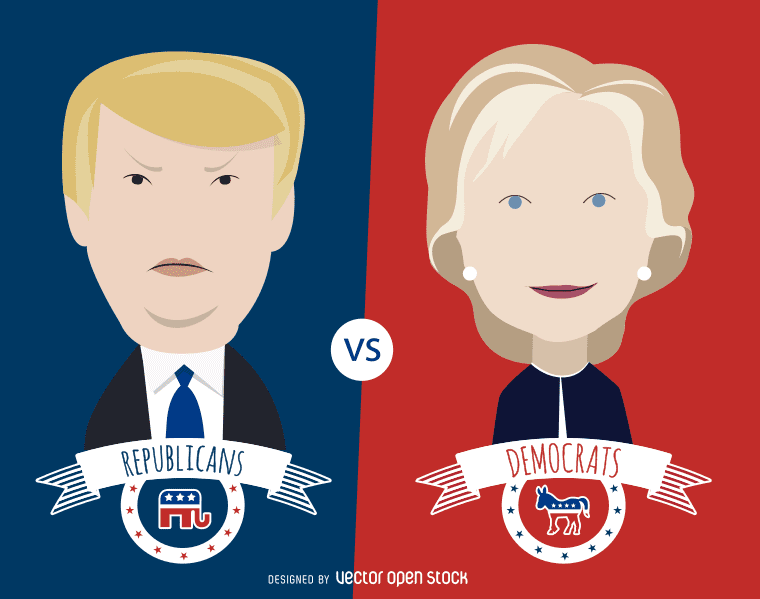 This is the third in a four-part series focusing on the 2016 election cycle and how American Muslim communities factor into the political process. Click here for part one and here for part two.
By Altmuslim Staff
With less than 20 days to go until voting on November 8 in the 2016 presidential election, many voters are looking for actual breakdowns on where candidates stand on a variety issues beyond what has been discussed in debates. Also, what are the thousands of state and local elections, as well as referendums, initiatives and bond issues that are up for vote across the country?
How can voters become more informed? Where can they go to learn about the elections happening in their own localities? How can they make informed decisions? Next week, in the last article of our election series, we will focusing on key state and local elections that American Muslims should know about around the country.
But here we want to provide you some general links so you can be a better informed voter.
Republican v. Democratic – Issue by Issue
You think you may know all there is to know about Republican candidate Donald J. Trump and Democratic candidate Hillary Clinton regarding the issues – he wants to build a wall, she doesn't. She has presented a platform on disability rights and issues, he hasn't. Both are in favor of same-sex marriage. He doesn't want a pathway to citizenship for illegal aliens. She does.
But here are some great sites that break down where both candidates stand on important issues:
Comparing Donald and Hillary: InsideGov.com does a side-by-side comparison of the candidates, from their political experience, to where they stand on hot-button issues, to where they agree and disagree on other policy decision and much more. It's a very succinct side-by-side comparison that will help you get a quick capture of where the candidates stand on various issues.
This site from Diffin also promises an unbiased side-by-side breakdown of the candidates, with short paragraphs. This site is a little easier to follow, providing quick nuggets of information  on platform planks, key issues (like abortion, NAFTA, gun control, immigration reform and economic policy) and even details what books both have published.
If you're more interested in foreign policy issues, the Wall Street Journal created this breakdown of both candidate's positions on everything from Brexit to how to combat ISIS to the terrible war in Syria to the ongoing conflict between Palestine and Israel.
Comparing Gov. Mike Pence to Sen. Tim Kaine
: Who the candidates' vice presidential picks are may not seem that big a deal to the American voter, but it actually is. Trump's vice presidential pick is Indiana Gov. Mike Pence, while Clinton's pick is Virginia Sen. Tim Kaine. Politico sizes up how Kaine and Pence match up to each other in this
article
.
This article from Mic better compares where Pence and Kaine stand on a few key issues, including LGBTQ rights, immigration and abortion.
As for local and state elections, there are so many seats being contested that it is crucial all voters take some time to understand who is running for what, and which elections will appear on their ballot. This isn't just about the presidential election. State and local elections as well as numerous referendums, ballot initiatives and bond issues will determine many important things for us on a local lever.
Vote411.org is a good resource to figuring out what is going to be on the ballot where you live, which will help you make an informed decision come Nov. 8. By entering your address or sharing your current location, the tool will help you compare candidates and fill out a sample ballot, which you can print and take with you to the polls, if you want.
The National Conference of State Legislatures (NCLS) has a database of ballot measures for every state and locality, which will help you know what questions (outside of presidential, state and local elections) you will be deciding with your vote. This is a good site to check out for the ballot measures that will directly be affecting you where you live.
And finally, can't beat the Wikipedia model for getting accurate information, right? Jokes aside, Ballotopedia is a wiki containing information about elections all over the country. Entering in your address will give you a sample ballot with all the races in your area. It also offers nonpartisan information on the candidates who are running in your district and many more useful links.
We at Altmuslim urge everyone to vote early or vote on November 8. Our votes have never mattered more. Take a little bit of time to read ahead and know what is going on in your local area. Happy voting!
Stay in touch! Like Altmuslim on Facebook: