I'll try again at my semi-regular posts on news that has caught my eye recently. Today I see that I have 27 items tucked away in my 'news' folder. Many are political. Some are blog posts by Buddhists. Some are actual news stories. Others are just kind of fun.
Let's start with the blogs:
How I Lost Faith in the "Pro-Life" Movement is a wonderful, lengthy blog post detailing a woman's journey out of the pro-life movement. One link in the story is to a recent article on Obama as a Pro-Life Hero – not because he seeks to deny women the right to control their own bodies, but because his policies actually lead to less loss of unborn life. This is the type of 'pro-life' that I support. I don't like abortion. I don't think any woman who chooses to get an abortion 'likes' abortion either. But the right to choose is something that should be protected for everyone.

Speaking of rights to choose, fellow Patheos Buddho-blogger James Ford recently wrote that it's 'Time to Legalize Drug Use'. His post is short and simple. Read it.
At the blog Dhamma Musings, Shravasti Dhammikaoffers up a wonderful three-part essay on vegetarianism: Vegetarianism In Ancient India, Buddhist Arguments For Vegetarianism, and Motivation And Meat (with more promised to come). Keep an eye on that site and join the discussion. Speaking of moving from meat to vegetarianism, a recent festival encouraged and actually succeeded at getting "meat-loving Thais" to go veg.
Events:
Central Michigan University held an "Emptiness and Buddhist Ethics" conference in late September and videos from the sessions are up. I have been meaning to watch them and perhaps write about the better ones, but, you know… time.
News:
Tibet's Horrifying, Persistent Fire By DIDI KIRSTEN TATLOW – I wish I were more up-to-date on the situation in Tibet… and China, and… Well, here at least is one story worth reading.
You may have read that Yale's Buddhist Chapel was (rather suddenly and without any warning) shut down in October. Now students there are upset over the administration's handing of the closure. According to an article today: 'The University abruptly cut ties with Indigo Blue and former Chaplain Bruce Blair on Sunday, Oct. 21, without disclosing any specifics surrounding the decision. He said he does not want the program's closure to fall victim to "politics" or excessive speculation. While he initially refrained from making a statement following the termination of Indigo Blue, Blair said he sent the email on Tuesday to address student confusion because he "felt like [his] silence was exacerbating things."' Hopefully this gets some light shed on it soon.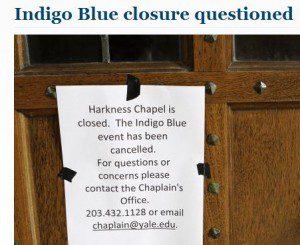 In academic news, average salary levels for a variety of positions in academia have been posted by Higher Ed Jobs. Despite grumblings sometimes heard around the proverbial water cooler, pay rates don't look so bad. Looking at chances of getting hired into a tenured/tenure track position, on the other hand, might be worth grumbling about.
Interview:
Mushim (Patricia) Ikeda (pictured below) was interviewed recently at the Buddhist Peace Fellowship. She speaks very eloquently about compassion, pro-choice/pro-life politics and life, the hope for universal education, and more.

Support: