By now I hope you know that today is International Women's Day. As with Mother's Day or Father's Day, we really should pay our respect to women every day, not just today, but it helps to have a day set aside for the whole world to pause, even if only for a moment, to think of the importance of women in our world.
In honor of the day, get out of here and check out
15 Great Women Buddhist Blogs – in no particular order (compiled by
Marguerite Manteau-Rao of
Mind Deep
and updated today by yours truly):
108 Zen Books
Smiling Buddha Cabaret
Zen Dot Studio
Momma Zen, now Karen Maezen Miller
Jizo Chronicles
Becca Faith Yoga
Mama Dharma
Buddhist at Heart
The Asian Welder
Mama Om
Susan Piver
Mindful Purpose
Budding Buddhist (not updated and 'malware detected' according to my browser)
Dalai Grandma
Luminous Heart
and I'll add
Reverend Patti Nakai, Taste of Chicago Buddhism
I'm sure you know of more. If you'd like to share, just drop them in the comments.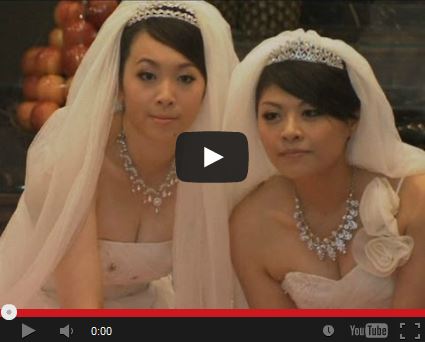 If you want to stick around here, here are a few of my blog posts over the last year featuring or highlighting Buddhist Women:
And to sample some stories of Buddhist Women around the world:
The life journey of Seta Manoukian, a Lebanese Armenian artist, who becomes a buddhist nun. It is a story about the convergences of war, art and spirituality through the insight of an artist who sought a transcendent vision from an early age. Through the series of interviews with Seta we see how she matured as an artist and thinker. Seta's quest for spirituality eventually brings her to Sri Lanka, where she becomes a Buddhist nun, dedicating her time to meditation and Dharma studies:
Sri Lanka's Bhikkhuni Order in Deadlock, a history of recent events involving the re-emerging female Buddhist monastic order in South Asia.
Daughters of Dolma: The Spiritual Journey of Buddhist Nuns in Nepal, a feature-length documentary about spirituality, modernity and gender issues as embodied by Tibetan Buddhist Nuns.
And, going back in time about 2000 years, give or take, "Theories on the Foundation of the Nuns' Order – A Critical Evaluation" by Bhikkhu Analayo. This brilliant paper dispels some of the (often very odd) rumors regarding women in the lifetime of the Buddha.
UPDATE: A Washington Post piece: "How Women are Remaking Buddhism" by Joan Halifax Roshi, which reads, in part:
Although it has not been typical for women to have positions of authority within traditional Buddhism, in our time, we are seeing a dramatic and positive change for women in all Buddhist orders. For example, I believe there are more women roshis (Zen masters) in the United States than there are in Japan…

This means that Buddhism is not only good for women, but good for the world, and much of this has arisen as a result of women being empowered in various Buddhist schools in our time.
Bonus: Makers, the Women who Make America, documentaries about great women in America.
Added Bonus: Philosophy Magazine's article, "Women in Philosophy."
And one more thing. Here are 3 things you can do today:
Educate yourself: (all of the above, plus) Women's Rights issues at Care2 and Causes.com.
Reach out: support an organization that supports women, such as One25, or one near you.
Give a hand or hug: support the women in your life, 365 days a year.