As I mentioned in my last post, this Ramadan I will be joining in The Fasting Project, initiated by Dilshad Ali, the editor for the Muslim Channel here at Patheos and the writer of Muslimah Next Door. I have been paired up with (for support, advice, etc.) Hind Makki of Hindrospectives and she has kindly assembled a handful of informative links and resources to get me started:
I have also contacted some friends in the large international student house where I live and joining them on the evenings each day I fast for iftaar, the fast-breaking meal.
Why am I doing this? My first response is that as an educator I feel a certain responsibility to understand different cultures and religions as well as I can. In my studies of Buddhism I have reached out to and practiced with Buddhist groups around me when I could and spent time in predominantly Buddhist countries. Personal experience in the classroom is an invaluable tool.
For over a year now I have been teaching World Religions and some of my students have made nearly literal 180° shifts in their perceptions of Islam through the course of a semester. We start every term talking about prejudices (or "preunderstandings") around religion and the problem of America's ignorance about religion in general. After chapters on Sikhism, Shinto, and Zoroastrianism, the students are usually pretty wide-eyed in their realization that they didn't know as much as they had thought when they came into the class (I feel the same way every time I teach them). But these are students who have grown up in an age of the US being at war in Iraq and Afghanistan – many have served in the military and are now back trying to build a civilian life. Prejudices don't disappear over night, but I know that whatever personal experience and fresh perspective I can bring – getting the students beyond the textbook and the daily news – will help.
There is also the issue of fresh waves of Buddhist-Muslim violence occurring in South and Southeast Asia that I have touched on (and here) and will certainly write more on later.
What have I learned so far? Well I have sort of been 'cramming' these last few days, so a lot. First, as with any religion, there is a whole new vocabulary to get acquainted with: sawm (fasting), salat or salah (prayer) – the fact that in Arabic when a word is located at the end of a sentence, there are cases when the ending 't' changes to an 'h', and so on. I've learned that Ramadan, being the 9th lunar month of the Islamic calendar, moves 11 days earlier each year (which, coincidentally means that I've picked a rather difficult year to try this as our sawm will last from 3:22am until 9:19pm).
Most importantly, I have learned that two of the key reasons for the fast is 1) to dedicate oneself to God and re-energize one's religious life 2) to realize firsthand the difficulty of billions of people around the world who go hungry involuntarily and have no meal to look forward to at dusk. As Dr. Zef Iqbal says, "it's really a time of reflection and a time to appreciate what we have got" (see football/training link below). These are good things for everyone.
So I am tiptoeing in. I will fast each Wednesday from tomorrow until the last night of Ramadan, August 7th, rising before 3am to eat and reflect, then fasting all day with periods of Quran reading and reflection to match the Muslim prayer schedule, and iftaar in the evening. Otherwise it is to be an ordinary day which for me means a bit of teaching and a lot of thesis reading/writing – and probably a nap or two. I'm a bit scared – which will be more angry with me: my stomach or the parts of my brain that typically only operate after two cups of coffee? Will the unseasonable heat and lack of water be too much? (If one falls ill, it is perfectly acceptable in Islam to break one's fast and make up for it later.) How grumpy will I be at 9pm walking to the Islamic Center with my friends? Oh dear….
The fact that football players can do it – while still training each day – gives me courage. Wish me luck.
Oh, and Ramadan kareem (Ramadan's blessings – to all)!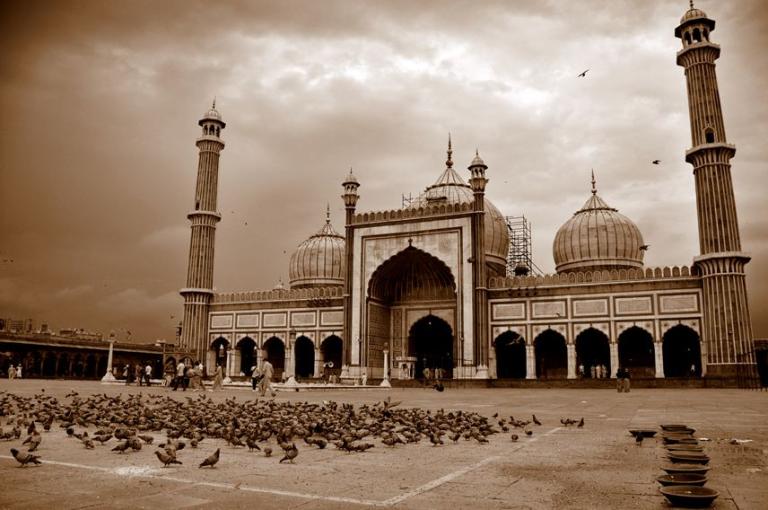 Salah schedule for Bristol for my sawm days:
| | | | | | | | |
| --- | --- | --- | --- | --- | --- | --- | --- |
| July 17 | Wed | 04:06 | 05:14 | 13:17 | 18:45 | 21:19 | 22:27 |
| | | | | | | | |
| --- | --- | --- | --- | --- | --- | --- | --- |
| July 24 | Wed | 04:12 | 05:23 | 13:17 | 18:41 | 21:10 | 22:21 |
| | | | | | | | |
| --- | --- | --- | --- | --- | --- | --- | --- |
| July 31 | Wed | 04:20 | 05:33 | 13:17 | 18:34 | 21:00 | 22:13 |
| | | | | | | | |
| --- | --- | --- | --- | --- | --- | --- | --- |
| Aug 07 | Wed | 04:27 | 05:44 | 13:16 | 18:27 | 20:48 | 22:04 |