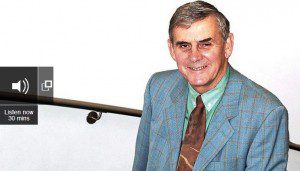 On Monday the BBC radio show Beyond Belief debated the place of violence in Buddhism. The host, Ernie Rae, was joined by:
According to the show's website:
Buddhism is generally portrayed in the West as a religion of peace and non-violence. The first of Buddhism's 'Five Moral Precepts' states that it is wrong to take the lives of others. But recent clashes between native Buddhists and minority Muslims in Myanmar (formerly known as Burma) have left over 200 people dead, and more than 150,000 people homeless. So what is Buddhism's teaching about the use of violence? Is it permitted or prohibited?
The discussion is good and wide-reaching, though of course in 30 minutes it doesn't get too deep. Jerryson mentions the US 969 "Movement" but doesn't seem to be on the same page as myself and others when it comes to the movement's status (which, as far as I know, is still just one guy – see also the FP article linked in my post on them – ergo the movement is a 'he', not a 'them'). I would have liked to hear more especially from Rupert Gethin, who was most careful about giving the context of and the limited scope for certain Buddhist violence.
The short answer to Rae's question is that violence is prohibited in various ways throughout the early teachings, but, like any religion, some Buddhists under pressure in particular circumstances, have resorted to both violence and its rationalization in writing. Understanding the conditions that have led Buddhists to violence in the past -and present- is the best work that can be done today.
CLICK HERE FOR THE AUDIO FROM THE BBC SITE
For an excellent, concise background article, read Alan Peto's Buddhism: Peaceful or Violent Religion. Or see "Born to Rage" – Henry Rollins, Buddhism, and Violence, a past post from here.
Lastly,an excellent discussion of Jerryson's book, Buddhist Warfare, can be found at My Buddha is Pink: