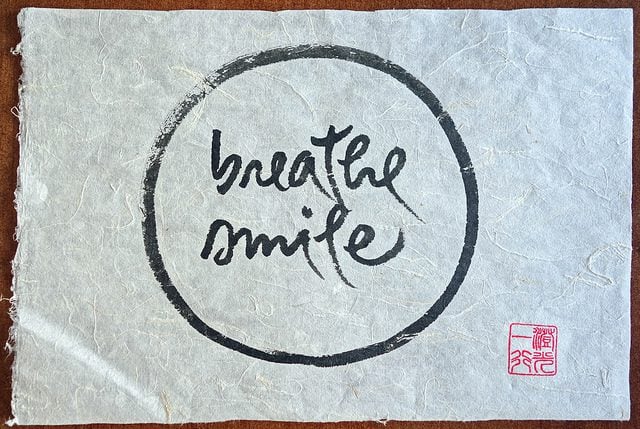 The latest update out of Plum Village brings wonderful news for students and friends of Thich Nhat Hanh (Thay). As of yesterday, January 3rd, Thay is no longer in a coma. The update states that he has had his eyes open, has smiled and laughed, and recognizes familiar faces. He is, however, still not able to speak.
Thay's physical condition remains stable, and thanks to the excellent care Thay has received from the medical staff, he is able to enjoy being comfortable and at ease. Thay is investing great effort in his physiotherapy sessions. He is making daily progress, and the attendants are learning from his mind of determination, as they witness him practising the exercises from time to time throughout the day.

There are plans for Thay to be transferred to a specialist Stroke Rehabilitation Clinic soon. In the Rehab Clinic he will get the best possible care and training in order to regain as much as he can in his speech ability and movements.
Read the full update here.