UPDATE: as of 11pm EST (Jan 3), 6 people are reported to have died in the quake and at least 50 have been injured.
Jan 4 update: the latest report is that 13 people have died in Manipur, India and search and rescue operations are ongoing, but these are difficult because communications and infrastructure have been badly damaged or lost in many areas. Still no word on villages across the boarder in Burma/Myanmar. No reports of injuries have come in from nearby Bangladesh or Bhutan either.
Jan 5 update: Phayul reports that the quake was also felt in Eastern Tibet as well as the capital city Lhasa, though no casualties have been reported.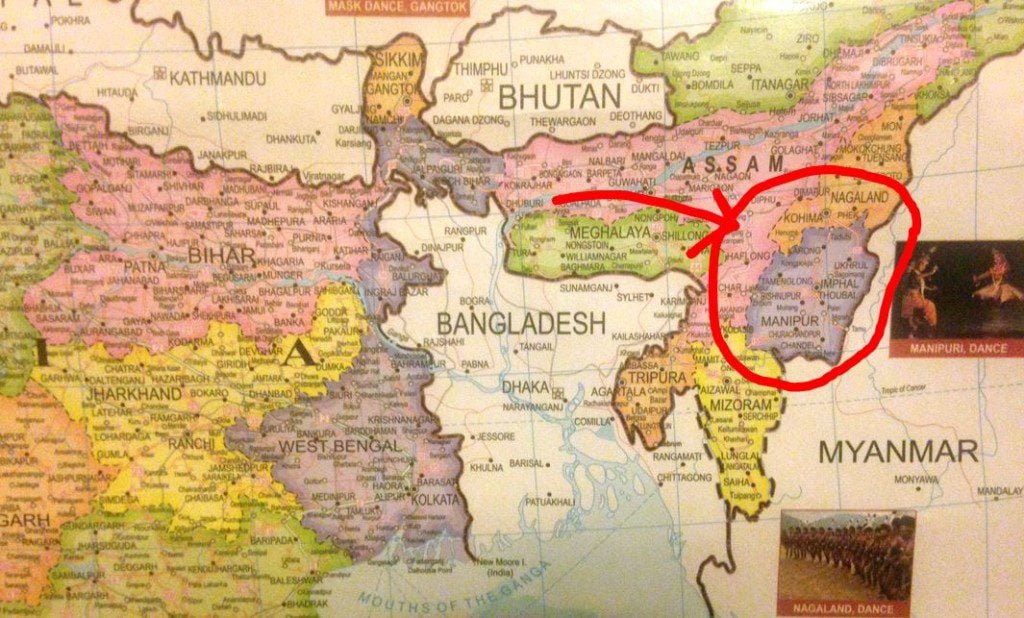 Several media outlets are reporting tonight that a 6.7 or 6.8 magnitude earthquake has just struck N.E. India near the India/Burma border in the state of Manipur.
The quake was at 04:35 local time (11:05 GMT / 6:05pm EST) about 33km (20 miles) northwest of Manipur's capital: Imphal. ANI News reports one death and further reports are awaited, but the USGS has issued a yellow alert for the quake, meaning that there is a 35% likelihood of between 1 and 10 deaths.
This is no doubt a much less disastrous quake than the one that hit Nepal last April, but it is also centered in a remote area where many people may be injured or worse, and others will lose homes and livelihoods. Nevertheless, updates and a list of aid organizations active in the area will be posted here in the coming days and weeks.
Ima keithel.. The famous ima market suffered some structural damages #manipur #earthquake pic.twitter.com/a2wheI7rkl

— Яonald Thangeo (@RonaldThangeo) January 4, 2016
Building collapse at Dewlaland, Imphal #Manipur #Earthquake. It were 6 floor. Photos by Deepak Shija pic.twitter.com/vquRIexD4S — Sorokhaibam Akee (@ahaiyoh) January 4, 2016
Ima Keithel after the #Earthquake #Manipur. pic.twitter.com/XA3yKZh1T6 — Sorokhaibam Akee (@ahaiyoh) January 4, 2016