Thich Nhat Hanh's adoptive home of France is in early winter now and his monastery, Plum Village, is entering its fourth week of a three-month winter retreat. These days the retreats, once led by the 90 year-old Zen master himself, are taught by his senior disciples.
It has been nearly a year since Thay (as he's known to disciples) returned to France after treatment in the U.S. for a stroke.
According to the monastics at Plum Village, Thich Nhat Hanh has requested to visit Thailand, where an affiliate Thai Plum Village, is home to over 150 monastics. And visit he shall, planning to arrive Dec. 10 in Thailand.
There, they will be greeted by hundreds of monastics and lay practitioners, including many venerable elders from Thailand and Vietnam, who over the last few days have been making the journey by land and air to greet him and pay their respects. We are very happy that Thay is still able to make such a journey, to offer his presence in Asia and be closer to his homeland at this time.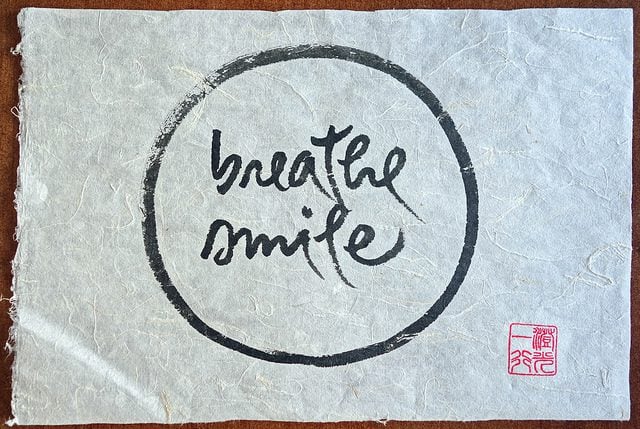 The monks at Plum Village conclude:
We are profoundly grateful to Thay's friends who have pledged contributions to enable him to realize his wish. If you would like to participate in this historic journey, and make your own contribution to support Thay, you are warmly welcome to do so, via the Thich Nhat Hanh Foundation ($) or the Plum Village Website (€), with the label: "TNH Thailand 2016".