Those who follow this space might have noticed a steady decline in posts in 2018. Part of this is due to very positive developments in my personal life (getting engaged and getting married), and a larger part has been due to the abundance of work I have taken on.
In fact, I started the year with no stable job and little promising work on the horizon. But, as luck would have it, just two weeks after setting a fall wedding date in Montana and committing to 5 weeks in China for Woodenfish in June-July, Hong Kong University reached out to invite me to spend the fall there as a Visiting Lecturer teaching two graduate courses on topics dear to my heart: Buddhist ethics and Buddhism and Contemporary Society.
Thus began about 8 months of the proverbial whirlwind, which I am only now beginning to step out of (and of course, into a long nagging cold).
I count myself as incredibly lucky, as the whirlwind was driven by two powerfully good forces in my life. Formalizing my life-commitment to my wife before friends and family was enormously time-consuming but every bit of it was based on the idea of building community. While some parts of it certainly were for my wife and I, and some were for family, much of the day was premised on the ways that our relationship has helped us reach beyond I, me, and mine and even us toward affirmations of our global citizenship, environmental concern, and a common goal of reducing suffering in the world.
Unfortunately, my wife and I have had virtually no time to explore these grounds, as I was whisked back to Hong Kong just days after our wedding to continue my teaching while she kept up her work in Seattle. But that time apart is over now as I have returned to Seattle.
Speaking of work, I hope to write more in depth about many different aspects of my teaching in Hong Kong. Put briefly, it was challenging in all of the right ways and rewarding well beyond expectations. I also taught an online Introduction to Philosophy course that I have been leading for a few years; and I worked part-time writing for Buddhistdoor Global, an online platform for news and articles on Buddhism that helps bridge East and West, China and the English-speaking world, and more.
I also volunteer-moderated a section of the blog of the Journal of Buddhist-Christian Studies, administered a Progressive Buddhism facebook group, wrote a bit here when I could, and likely a few other things that slip my mind at the moment.
Whirlwind.
I certainly find myself empathetic to the idea of being a part of 'generation burnout'.
And yet.
During my time in Hong Kong, I was able to meet the staff of the English side of Buddhistdoor Global on a couple occasions. When a position in their office became open, I applied and, just quite recently, was hired on to be the Senior Correspondent, which will mean writing features and editorials and news and a blog as I do now, editing, reaching out to academics and leading Buddhists around the world for stories, and working with colleagues on shaping the platform's future.
So we'll be back in Seattle until late March and then off to Hong Kong for the foreseeable future. We will continue to live on the 'green' (car free and with considerable building restrictions) Lamma Island and I will begin a new life as a commuting Hong Kong office worker – with plenty of fieldwork around the amazing city and beyond.
Just where this leads my other ventures (especially in academia) is yet to be seen.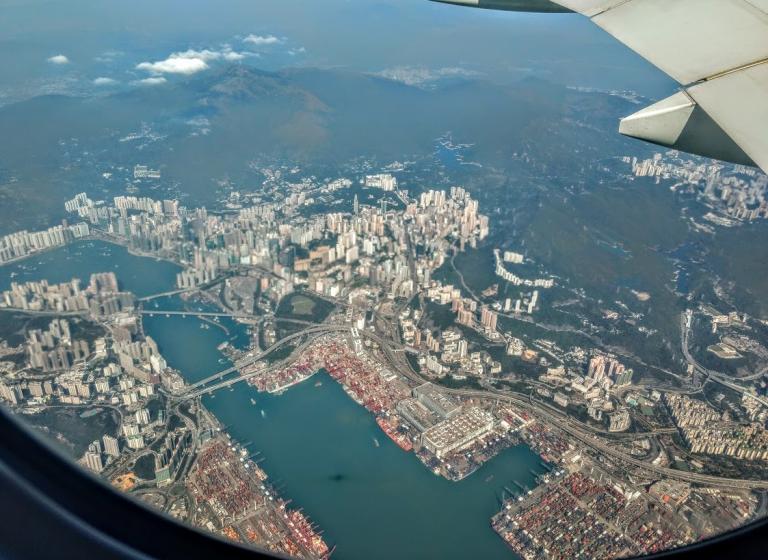 ---
Do you find benefit in American Buddhist Perspectives?
Please support independent coverage of Buddhism and join our community of patrons.