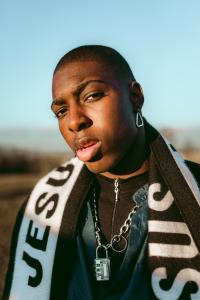 Most surprising about this data is that those who claim to "love Jesus but not the church" are mostly made up of Gen Xers and Boomers (i.e. not millennials).
"The majority are women(61%), and four-fifths (80%) are between the ages of 33 and 70. That is, they are mostly Gen-Xers (36%) and Boomers (44%), not Millennials (14%) or Elders (6%)."
The explanation given by Barna was that "Though Millennials are the least churched generation, they are also the least likely to either identify as Christian or say faith is very important to their life, explaining their underrepresentation among this group. Elders are underrepresented for the opposite reason—they are the generation most likely to attend church regularly."
What I found to be Encouraging…
What I found to be encouraging was the fact that while this population consisted more so of Democrats the margin between Democrats (30%) and Republicans (25%) likelihood of "loving Jesus but not the church" was small (5% differentiation); it just goes to show that, regardless of what the media would like us to think, maybe we're not so different after all.
What I Found to be Sad About this Research…
Contrary to popular belief, the church dying off does not bring me joy.