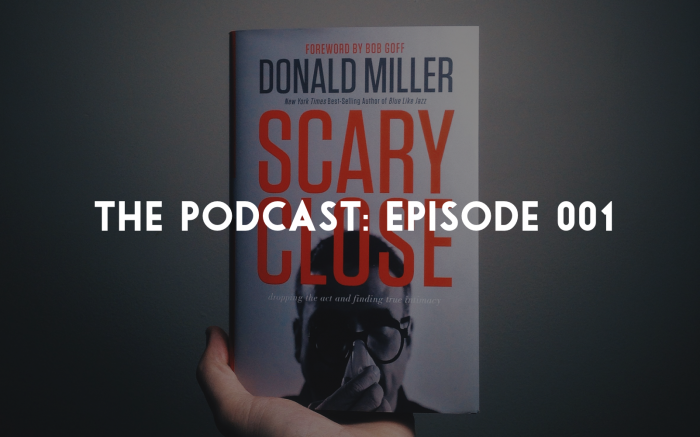 [Photo via Caleb Morris]
To hear the rest subscribe here and I'll shoot it over to you today via email.
Episode 001 | I sat down with Donald Miller the other day and we chatted about relationships, fame, starting over, and of course his new book "Scary Close: Dropping the Act and Finding True Intimacy"
---
Okay, here it is. The podcast. I said originally that it'd be out mid-November, and then I changed it to mid-January, and it's now mid-February…
Better late than never though, right? ha.
But I will say that this podcast has been so crazy fun doing [the interviewing part, not the editing part]. The things in which I've learned have been priceless. It's literally been life-changing in the sense that I've been able to sit down with guys and gals in which I would have never thought I would have had the opportunity to sit down with.
Oddly, the biggest part in which I've learned by sitting down with these guys is that there is no divide between "us and them." These well-known, celebritized, Christian's, they're people just like you and I. It's refreshing to know that they have the same exact problems and struggles as we do. I know this is obvious and we have the "head knowledge" of this, but [for me at least] I didn't realize the actuality of this until about four podcasts in that my, for lack of better words, "nervousness" is unnecessary.
Which is partially why I took so long to post these because the first few of them were just outright awful. I was such a nervous wreck, for instance sitting down with Tony Campolo a dude who was the most down to earth person but yet I felt so unnecessarily nervous talking with.
Here's the link again, enter your email on the form linked here and I'll send over the full interview! [should be immediate]: Get Podcast