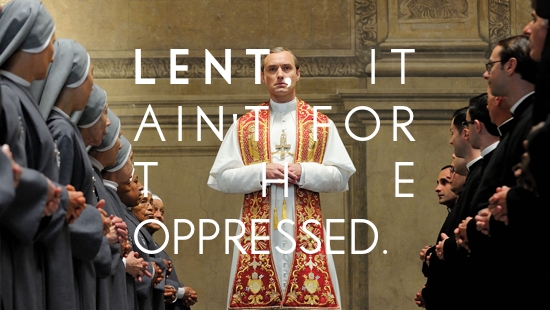 Lent is Not for the Oppressed… 
In order for any of this to make sense, you must understand that the Crucifixion of Jesus Christ was political. Christ posed a threat to the empire and so they tortured him into submission, labeled him a "terrorist," and then justified his execution.
---
It's not that Lent or Ash Wednesday or this whole "forty-days-of-Lent-thing" are unBiblical (per say), it's just that, it's not very "Christian." At best, Lent is a time for the privilege to repent, turn away, and get woke[2]…
What I mean by this is that it's not early church type of Christianity. And, what I mean by that is that it's not something Jesus or his apostles would follow if alive today.
In fact, I'm pretty sure they'd be a bit disgusted, heartbroken, and disappointed…
But, let me give a very short, historical overview to make sense of this…