We welcome our first Guest Contributor to A Sense of Place: Denise Osborne, Feng Shui practitioner and mystery writer.
 ———————————————————————————————–
As a Feng Shui practitioner, I know that the prevailing energies of place must be addressed if one is to accurately read any dwelling or business location. An apartment in a Hong Kong high-rise and an apartment with the same layout and square footage in New York City will be fundamentally different due to earth energies specific to each place. The same can be said for houses built within a few miles of each other along California's Central Coast, since the area has a multitude of micro-climates.
As an author of mystery novels, choosing locations in which to set the story has been as important as choosing characters. A mystery set in the American Southwest will have a much different feel than a mystery set in the English countryside. Place impacts story, affects how characters look, dress and react, and adds its own conflict and atmosphere.
Combining mystery writing and Feng Shui has given this author a unique range of possibilities. Featuring a Feng Shui practitioner as an amateur sleuth has given me a variety of dwellings and businesses and places in which to set the stories. By way of my Feng Shui work I have had the opportunity to intimately experience the best and the worst structures in widely diverse places.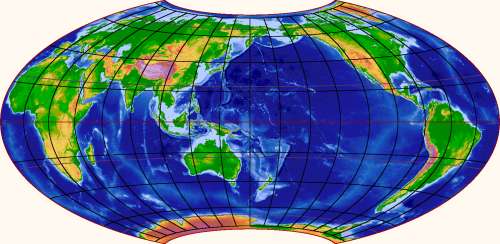 Having lived mostly on the west and east coasts of the United States, on islands (Japan and England), and in Barcelona, Spain, I faced a personal challenge when our family moved to land-locked Missouri on the Central Plains of the United States. How could I possibility establish a sense of place without an ocean or sea nearby? The answer came when I was asked to give a talk on Feng Shui to the local dowsing society. It turned out to be a case of giving (Feng Shui knowledge) and then receiving much, much more (how to bond with a place of challenge).
Dowsers have a deep connection with, respect for, and love of the earth. In the past, I hadn't thought of winter without cringing and feeling dread. My opinion changed when it was pointed out that winter is a time of nurturing when Gaia dreams spring into existence. I was taught to connect with the three old oaks on our property by honoring them with a gift of tobacco (male energy) and cornmeal (female energy).
For years I had loved spending time looking out to sea. It was time spent dreaming and a wonderful way to relax. However, I was looking away from the land. Dowsing taught me to ground and "Be Here Now", if you will. One Summer Solstice a group of us, guided by Native Americans, camped at the Serpent Site in Lyons County, Kansas, a place sacred to our guides. A local shaman taught me to drum, and through drumming connect with the heartbeat of Gaia.
Our current house is a simple one in an ordinary neighborhood, but singular things have happened here that we never experienced before. Early one morning two fauns curled up just outside our screened-in porch, staying for about an hour. Another morning we woke to find a raccoon fast asleep in a bookcase by the fireplace (his place of entry). One winter afternoon, a wild bird got into our basement through a heating duct. We no sooner helped him leave than another flew in. Then another. I opened the garage one day and was met by a bright red male cardinal. Mind you, there are no gaping holes in our home! It is well-built for human habitation. We did have a screen fitted on the chimney, to prevent further visits by the local raccoon clan.
Because of the generosity of people like the dowsers and because of the animals who visit us, I have gained a strong sense of place here. My awareness of Gaia and of the Goddess in all her facets has never been sharper. Each day begins and ends with gratitude for life in all its forms and places. As a writer, I can travel through pen and paper and go where imagination leads.
While I can truly say that Feng Shui, dowsing and the study of Native American spirituality have opened my heart and expanded my intellect, Gaia herself has informed all these modalities. "Pay Attention!" she's been saying. Through the challenge of accepting what is here and now, I no longer cloud my vision by yearning for that which is elsewhere. Perhaps I've become a sort of inverse hermit crab, now carrying my home on the inside.
———————————————————————————————–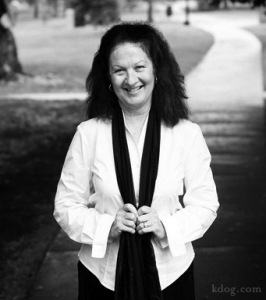 A traveler since age 5, Denise considers the world to be her university and Gaia the greatest teacher.  After living in may U.S. cities and in Japan, England and Spain, she now resides in Missouri.  She has a B.A. in journalism and works as a Feng Shui practitioner. Six of her mystery novels have been published in the U.S.  Currently, she's writing a trilogy featuring a bloodline of extraordinary women beginning with three priestesses who flee a doomed island in the Aegean Sea in 1628 B.C.  For more information about Feng Shui and Denise's work, please visit her website at www.deniseosbornemysteries.com