This month's guest post comes to us from Kira Nuit, who explores the sacredness of the ordinary outdoor spaces around us through a child's vision.
————————————————————————————————-
It's easy to connect with a large, famous sacred Place. The weight of history presses its importance into our thinking mind. The accumulation of energies — natural or created, intrinsic or fed by human ritual — is palpable enough that folks of different persuasions can sense them. A suburban backyard, on the other hand, often has a shy, hidden beauty that must be discovered.
My own backyard, a weedy mess with bare patches, scrappy grass, little shade and a view straight into the neighbor's yard through a chain-link fence, did little to inspire me. I didn't expect much from a rental house, but my previous backyard had a breezy porch, magical hidden places, and an oasis of trees. In comparison, the new yard could only disappoint. I tried: I planted a container garden that baked to death in the heat; I tried to sit and listen, but was foiled by the neighbor's tractor; I explored the one shady corner and found it so full of poison ivy I had to ban the kid from playing there.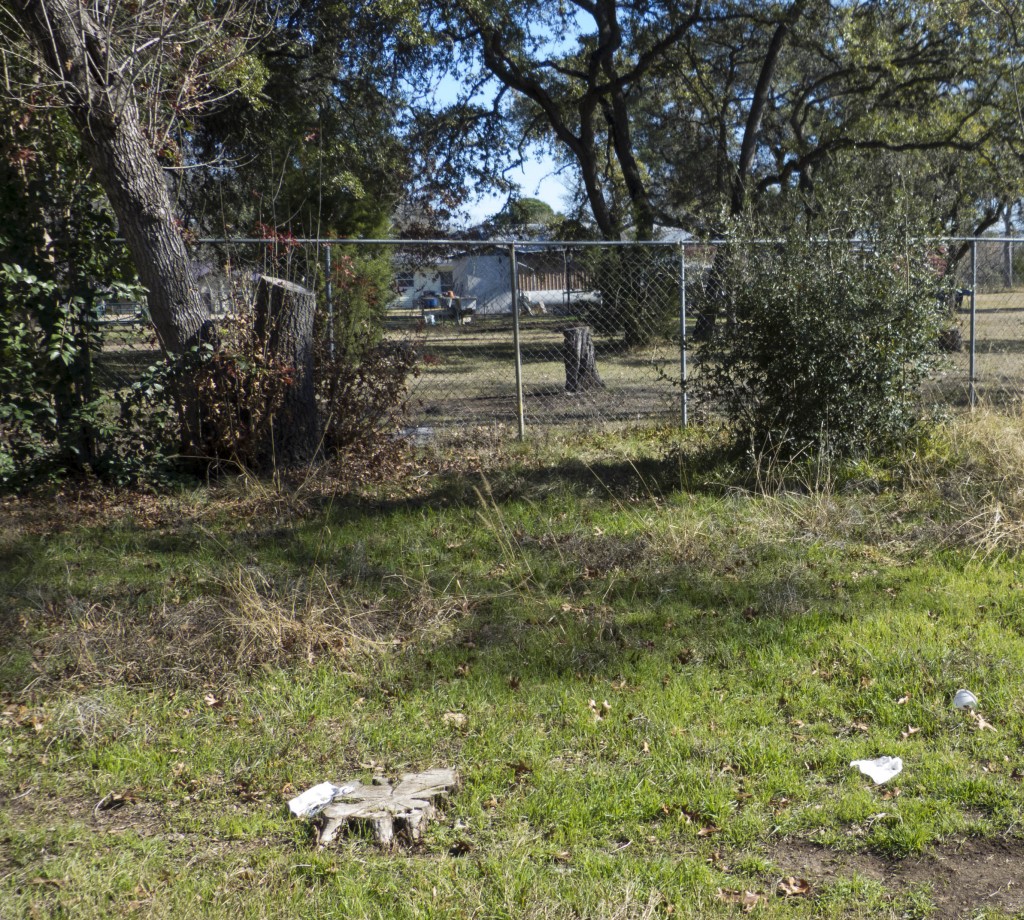 I remained dissatisfied until a spring day outside with my toddler. Usually, I'd try to squeeze in some time to read while keeping half an eye on the kid. She'd recently acquired a slew of new words and abstract concepts, and I had a new and exciting window into her imagination. As a direct result of this, rather than tuning out the experience of being outside, I found myself captivated watching her interact with the yard. Turns out, any green space is magical to a child.
She pointed to a clump of hedge and said, Totoro. The oak tree had been cut down during last year's drought but the stump was trying to regrow itself, making a thicket just her height. I saw instantly why she might think it was the entrance to the realm of the nature spirit Totoro. I realized in that moment that while I hadn't found any compelling stories of the yard for myself, I had an opportunity to participate in co-creating the stories with my daughter.
Suddenly the uneven path to nowhere became a path to Nowhere, which means that it's a path to Anywhere. Or to Faeryland. We started making offerings to the Good Neighbors opposite our composter and, while I have yet to feel Their presence strongly at this house, I enjoy the practice. My daughter makes offerings for Totoro at the thicket. We tell stories about the kinds of spirits who live there and the realms of imagination that she visits when playing outside.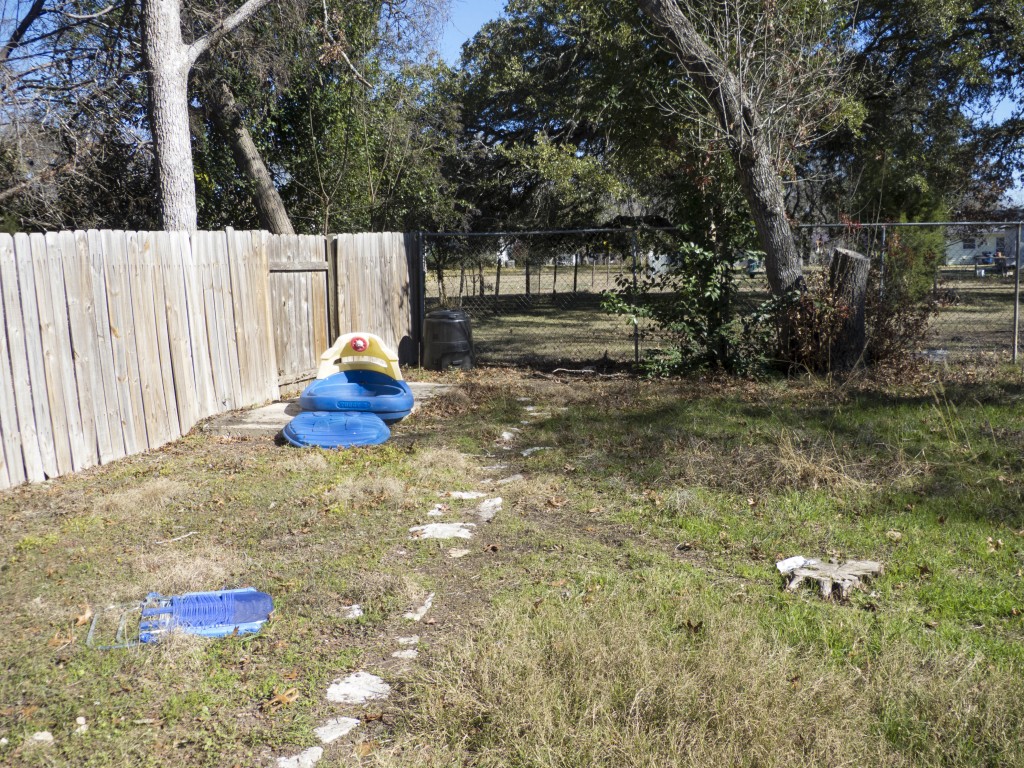 The random cement slab became a dock for an empty plastic sandbox boat that she sails to magical places. We began to see and (more often) hear birds together. We have found the one place in the yard that collects rainwater and look forward to the rare days we can jump in the puddle. Even the urban elements have a sense of wonder and newness when I share them with my daughter: we count airplanes overhead; we watch the neighbor mow his lawn on the riding tractor; we listen to the trains crossing the tracks.
My backyard is neither a serene place where I can do sitting meditation or a vibrant place where I can grow a garden. It's got anthills, dog poop, poison ivy, blistering sunlight, pokey burrs, and the noises and smells of the city. However, viewing the backyard through the eyes and imagination of my daughter helped me to make my peace with it. And more: her joy in the wind, rain, sun, and soil of this seemingly "mundane" place reminded me that all the Earth is sacred. The problem with the yard was a problem with me all along. My unwillingness to accept the yard as it is kept me from seeing it clearly. Since my daughter gently helped me get out of my own way, our backyard has become our Place, where we play, make offerings, and tell stories. Having to search for the beauty and magic of the yard makes the finding all the more precious.
————————————————————————————————-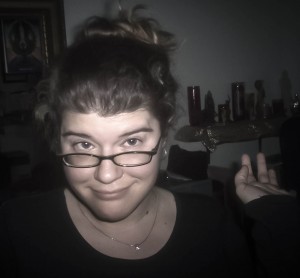 Kira Nuit is a writer, geek, textile artist, witch and mother. She strives to build a simple and fulfilling life that integrates all her parts — which includes figuring out how to provide excellent care for a small child while also bathing regularly. Her writing has appeared in Witches and Pagans Magazine, Offbeat Families and Patheos' Pagan Families blog. She writes about mothering, magic, and mastery at http://earthmamaprime.com.