Spring has arrived in Olympia. It's been coming, slowly, but last week the sun blazed and the blooming began in earnest. Today it has been grey and rainy all day; the forecast for the week to come is more of the same.
I sat in my house today, quiet and still after a morning of errands and I listened to the rain. I have been out of the house so much more in the last week. Every week I ponder what I'll write for the coming Friday post here. I almost always think, 'I barely leave my house. What could I possibly have to say about place?' It's true. I am a home body. I am a homemaker. I have small children. I do a lot of reading and writing. And I don't have a ton of friends here. I don't leave my house that much.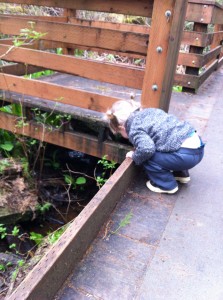 But spring. Oh spring is here and I feel the urge to MOVE. To get out. Yesterday I went to my favorite magical spot, Mclane Nature Reserve. A cacophony of birds greeted me. The insects buzzed. The skunk cabbage was blooming! You might think me crazy, but I actually like the scent of skunk cabbage! It smells like home and healthy earth to me.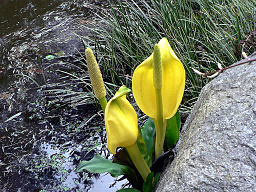 My kids are spending more time partially clothed in the back yard. I get to sit and watch and take in the breeze.
Spring is here and it is singing its magic song to me: 'Come out….. Come out! Come play!' My body feels the truth of the seasonal shift. I am up with the sun. I am ready to soak in the energy of the growing sun and blooming green things. It's time to get out of the house!