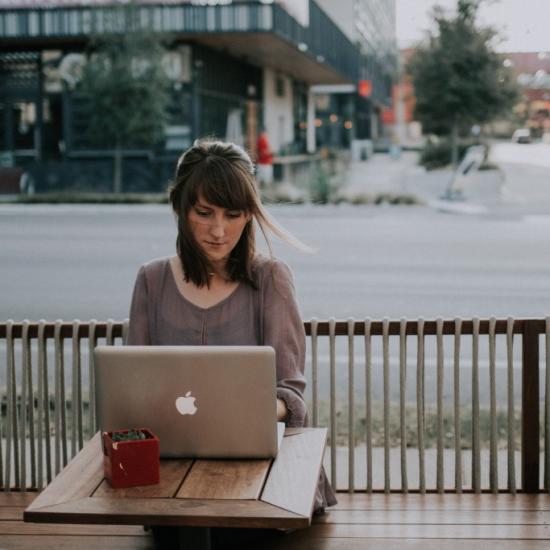 Trap #2: "If _____ happens, things are going to fall apart."
It turns out, "catastrophizing" is a thing. Who knew? And when I was researching the different patterns of negativity, I realized this is one I have in full measure! (Quick aside: There are seven negativity patterns, and everyone has at least one. I strongly suggest that you identify yours in The Kindness Challenge, since these nearly always are impacting us daily.) Catastrophizing is essentially allowing ourselves to spin out the worst case scenarios about something, and assume they are just around the corner.
We see this in politics (boy, have we seen this in politics!), when we think If that person gets elected / that issue doesn't get solves, its going to be awful! But we also see it in our relationships, and in the little daily things of life.
A friend of mine, who recently had her second child, started becoming anxious about her baby's sleep patterns. Understandably, her own sleep-deprived state took over—but she didn't handle it well. She began to think that everything was going to absolutely fall apart if she didn't get that baby on a sleep schedule! There's nothing wrong with wanting that, of course, but she was so driven by her worry that she became obsessively focused, and (a common side effect of catastrophizing) her stress started to spill out in unkind ways. She fueled her anxiety by slaving over every parenting book and blog she could find, and turned into a field marshal to her husband and older child.
Fortunately, she realized she was caught in an endless "If/then" thought loop. She began to consciously replace those thoughts with more positive ones like "Even though my child didn't sleep well tonight, there is hope for tomorrow. This isn't the end of the world."
She discovered that even if she did end up being tired from lack of sleep, that mental switch was a lot more pleasant!