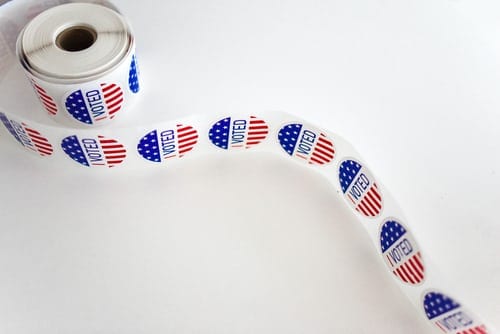 This is the second article of a two-part series. Part 1 shared why it is highly possible we will not know who our next president is for many weeks after election day and thus might go through an explosive, contentious time. That article encouraged pastors, leaders and individuals to help set the expectations of their congregation, followers or friends, and think ahead about the big picture of how to respond. Part 2 is about our own personal response.
Two weeks ago, I spoke at a church on a topic that in other years might have felt almost routine—and this year felt anything but: Kindness.
Wanting to equip the body of Christ on this topic right now, a church pastor in Michigan asked me to fly in. He interviewed me onstage during the sermon time about some of my key research findings on kindness. And in this crazy COVID-election season, we knew we were not only speaking to most listeners via Livestream, but also earnestly discussing a fruit of the Spirit that everyone values in theory . . . but which in actual practice seems even more sparse than 300 worshippers dotted around a 3,000-seat auditorium.
Why am I highlighting the topic of kindness in a series about the U.S. election potentially taking many weeks to resolve? Because we have an incredibly important responsibility to think through how we—we personally—are going to respond during the uncertain and perhaps vitriolic months ahead. Especially those of us who, as people of faith, are asked to be light in darkness.
Below are some crucial factors to keep in mind. (And as with Part 1, if you think your pastor or ministry leader would benefit from this information, please pass it along.)