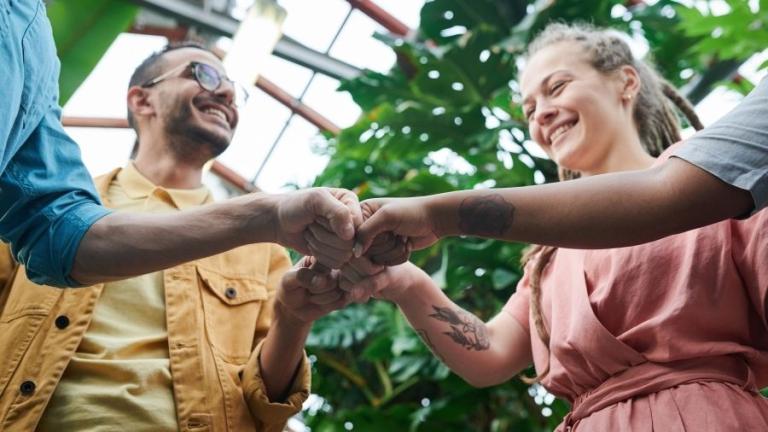 We're all a little fuzzy on how to reengage with the world around us as we come out of quarantine, wouldn't you agree? We're starting to see people face-to-face again, and while we can all laugh as we remind ourselves how to have "in real life" relationships (rather than Zoom ones!), we need to be honest with ourselves that we tend to be creatures of independence. Even without a pandemic. As in, it's easy for us not to immerse ourselves in community and be vulnerable. It's easy for us not to reach out and ask for help. Who likes to feel like they can't handle their own life and problems?
But not being in community is a main reason why we have so much stress in our lives. I hear from people all the time who feel completely burned out and weary. And as I listen to their stories, I see the same theme. Without even realizing it, we can end up being isolated or lonely—even if we do not think of ourselves that way!
We have to do a radical rethink. Most likely, the last thing you want is to be isolated. Here are two very common ways you might be isolating yourself without realizing it—and what to do about it:
Letting A Busy Schedule Take Over Instead Of Putting Yourself In Community
We are all busy. I have two busy kids, a busy husband, and I have speaking engagements and book deadlines. My plate not only feels full but overflowing. So what suffers? Getting together with friends; prioritizing our church connect group. "Sorry, we weren't able to be there tonight. Or last week. Or the month before that."
But we were not created to do life alone. After all, according to how the biblical book of Genesis describes it, God looked at all of his creation and said, "it is good," with one exception: it was absolutely not good for man to be alone. So God made someone with whom he could do life. Then, in the first recorded small group, he himself walked in the garden with the man and his wife.
Scientists have found that when we don't do life with others, we are at higher risk of everything from depression to cancer. Over and over in the Bible, God stresses that He designed us to love and support each other. We are directed (not asked) to live in community with other followers of Christ. That means we have to prioritize community and work everything else around it if at all possible!
Not Asking For Help
Community doesn't have to mean always being in harmony. It means simply sharing life together: not just offering support but asking for it when it is needed. It means treating your community as if they are true family.
When I was living in Boston, a pastor shared a story about good friends who had moved to California. One night at 3:00 am, the pastor and his wife were awakened with an urgent phone call from their friends, asking for prayer. Raging wildfires were threatening their home and community. From their window they could see the glow of thousands of acres burning, the fire advancing quickly as they raced to evacuate their home. The pastor and his wife got out of their bed and knelt on the cold floor, praying urgently for an hour for the protection of their friends, their home, and everyone in the area.
In the end, although the fire consumed thousands of acres and several neighborhoods, the broader community—and their friends' house—was spared.
The homeowner called the pastor and thanked him profusely for being a true friend. The pastor answered, "No. Thank you.  You were the one being a true friend. You thought enough of our friendship that you were willing to wake us up in the middle of the night to ask us to pray. You were good enough friends that you were willing to 'inconvenience' us."
Are you good enough friends with someone that you are willing to "inconvenience" them and share your struggles and ask for help? So often, we can see the fires of financial crisis, health issues or kids' rebellion on the horizon. We pray and pray. God wants us to call on Him, of course! But God has also created community for us to call on—even in the middle of the night. That is what God has designed for you.
If you do not have a community of people like that around you, decide that this week is the week you will start to make that a reality. It has to be authentic, and it probably won't happen all at once. But start to invite others over for a backyard barbeque. Inquire into that small group at church. Make friends. Be vulnerable. And be willing to not just offer help—but to ask for it.
In the end, your willingness to do both of these things will be a blessing for you and those around you!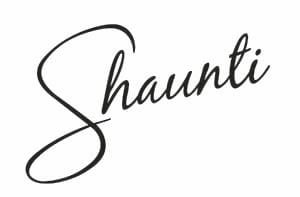 ---
Enjoyed this article? Visit www.shaunti.com for articles and research on marriage, parenting, and more!
Check out our all-new online resource for Shaunti's top research and teachings: SurprisingHope.com.
See Shaunti near you! View Shaunti's upcoming schedule of speaking events.