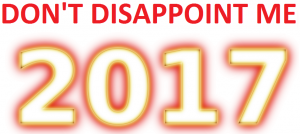 (In case you haven't yet — or if this isn't your Sun or Rising Sign — read THIS first. It's the main horoscope for the month, which describes the general conditions going on around you)
Hey, are we having a good time yet? Quite possibly, with that Jupiter-Uranus thing pumping up the volume on your daily dealings and giving you new and interesting ideas. Some of these ideas may involve sex, and if you play your cards right (and ask nicely, of course) you could be getting more of that during the first part of the month. If that's not your thing, early January is also good for re-arranging your debts and finances.
This month's Full Moon falls in your blind spot — Cancer, the Sign before yours — so don't let the usual craziness associated with it make you go
actually
crazy. The New Moon is an excellent time to kick it up a notch with your current relationship, or set out your intentions on how to get one. You could do worse than to go to a new club or sign up for a new dating service or something like that.
And hey, worst case scenario — if you feel like you could benefit from a consultation, I know a guy…