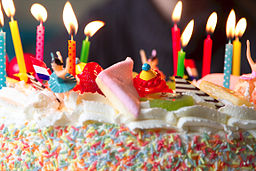 Patheos is celebrating its 5th birthday. While A Witch's Ashram has only been here since December, I'd been writing for both Pagan Families and A Sense of Place for over a year prior to moving my personal blog to Patheos as well.
If you look to the right side of the page, you can see what my top 5 posts are here. I'd like to highlight some other things I've written for my own 'top 5.'
Since I'm on loose maternity leave, I've been posting some of my favorite posts from before my move to Patheos. Here are two posts from after the move that I particularly like. One on being dually observant and one on being a student.
Here are two posts from my time writing at A Sense of Place: What is Place Anyway? The Body as a Place
From Pagan Families, here are two posts that got A LOT of press. These articles were published on my personal blog, on Pagan Families, in Circle magazine, and were translated into German for a web magazine. The first article was on creating a ritual for my (then) 5 year old. The second article was a follow up to some of the criticisms I received regarding the ritual.
Okay, that's 6 posts. 6 for May 6!