Magic comes in a variety of forms, just like community. Going to events won't give anyone instant community, especially not for a perennial loner like me. I do, however, attend events to feed my intellectual curiosity, fill my social needs, see who else in my area is doing what, and to support other magic workers.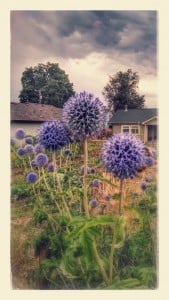 I live in Olympia, Washington, a place which feels the most 'Pagan' of all the places I've lived. It's the state capital and near to two major military bases, so there are plenty of more 'mainstream' people here. The Evergreen State College, a college that doesn't give grades, is here, though, and that attracts a certain kind of free-thinking person, mostly skewed toward hipster hippies (yes, that combo can exist!). Olympia, like it's big sister Portland, also has a strong anarchic, queer, feminist streak. I'm not sure if there are lots of practicing Pagans (I'm employing the wide umbrella term here), but many people seem to have what I call 'Pagan-ish' values. This makes Olympia a really comfortable for me and my family, but certainly doesn't fill my need to surround myself with people who practice their craft and worship their gods. (We're talking about practice.)
In an effort to promote magic, community, and practice, here are some things happening around the PNW.
As you can see my definition of magic is wide open. Pagan events don't always have a lot of magic in them, and plenty of other gatherings are full of it. If you know of something the region that fits into Pagan, magic, community building, and/or would appeal to those who exist on the fringes of society (whatever that means to you), please let us know in the comments!