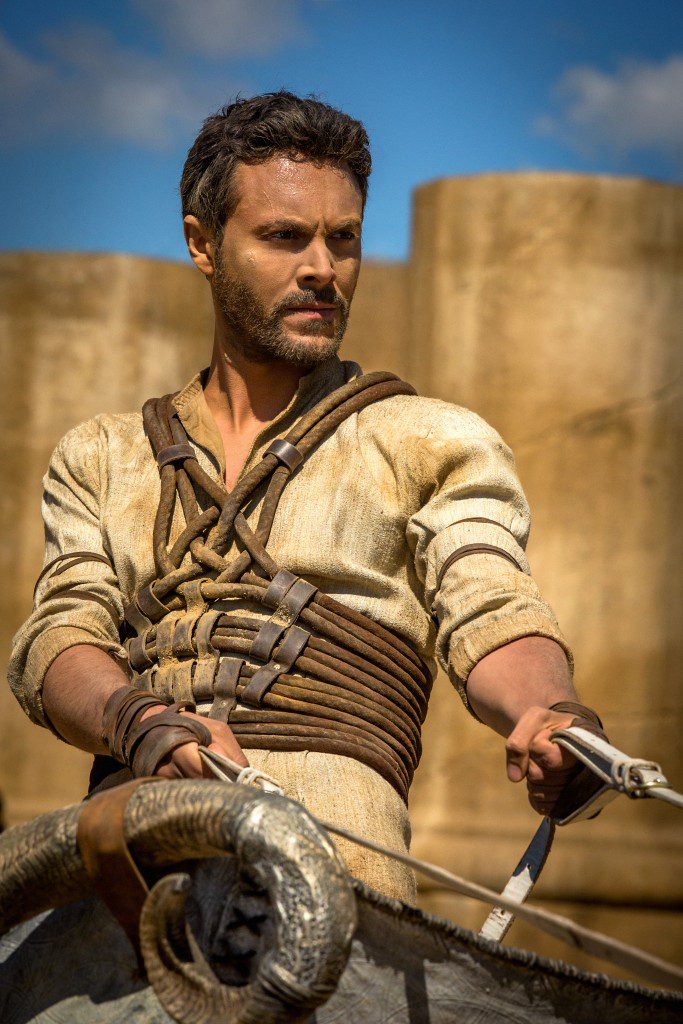 Director Timur Bekmambetov says he was honored to be asked by MGM to direct the studio's reinterpretation of the classic novel BEN-HUR: A TALE OF THE CHRIST, filmed for the big screen twice before. But Bekmambetov only took the job after he was certain he could implement his vision for spotlighting a different theme from the 1880 novel than the famous Charlton Heston version of the film did.
"The 1959 movie was about revenge, not about forgiveness," Bekmambetov explained. "For me that was the main problem; I think that the novel is mainly about forgiveness, about the fact that a human being learned how to forgive."
When Bekmambetov saw the script and talked with producers, including Mark Burnett and Roma Downey, the team behind THE BIBLE miniseries, he felt the other filmmakers had the same thoughts about the movie and the same morals about life.
What emerged, then, is the epic story of Judah Ben-Hur (Jack Huston), a prince falsely accused of treason by his adopted brother Messala (Toby Kebbell), an officer in the Roman army. Stripped of his title, separated from his family and the woman he loves (Nazanin Boniadi), Judah is forced into slavery. After years at sea, Judah returns to his homeland to seek revenge, but an encounter with Jesus (Rodrigo Santoro) leads him to the Crucifixion, where he discovers forgiveness and finds redemption.
That change in heart for Judah fueled by his interaction with Christ, is what gives the new movie it's power and relevance to today's audience, Bekmambetov says.
"Our modern world actually reminds me very much of a huge Roman Empire," he explained to COLLIDER. "In the Roman Empire, the most important important values were pride, rivalry, power, strength, the dictatorship of power and self-love. This kind of world does not have any prospects today. "Humanity has to learn how to love and forgive."
BEN-HUR opens in theaters everywhere Aug. 19. Share your stories about rising up and overcoming adversity by posting it on twitter, Instagram or tumblr with #MyGreatestVictory http://benhurmovie.tumblr.com. For more information, and to buy group tickets, visit http://www.BenHurMovie.com