Maybe we're not all that different from each other, after all.
Morgan Freeman, the Academy Award-winning actor, documentary producer, who brought "The Story of God" to our living rooms will take viewers on a quest to reveal the fundamental themes that unite humanity.
"The Story of Us" will explore how love, belief, power, war and peace, rebellion and freedom shape cultures around the world in six, hour-long episodes.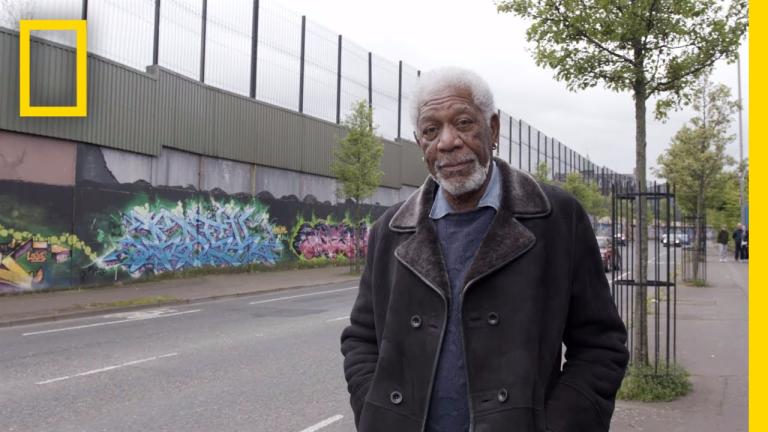 "I've been given the incredible opportunity to take viewers on a new global journey to understand how human culture has taken on so many remarkable forms," said Freeman. "We're exploring how primal forces, such as love, has shaped human culture around the world and where it will take us in the future."
Along the way, Freeman will interview people who have found themselves in high places, low places and everywhere in between:
Albert Woodfox:
A man who was put in solitary confinement for 43 years at a Louisiana jail for killing a corrections officer. His conviction was overturned in 2014. He was finally released in 2016.
Paul Kagame:  The president of Rwanda, a nation that healed after a horrific civil war. Freeman also speaks with a Tutsi who forgave the Hutu who killed her family.
Joshua Coombes: A London hairstylist who sparked a global movement to carryout everyday, random acts of kindness.
Megan Phelps-Roper: A key figure of the Westboro Baptist Church who left in 2012 and is now heavily involved in advocacy work that aims to bridge ideological divides.
President Bill Clinton: The former U.S. president will share what it was like to lead the world's dominant superpower nation.
Patrisse Cullors: A founder of the Black Lives Matter movement will open up about how the abuse of her brother by police inspired her to take a stand.
This compelling, eye-opening documentary series will premiere Oct. 11 on National Geographic.