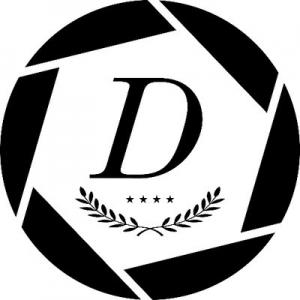 With more than 90 million consumers watching documentaries in 2017, including 68 million on Netflix alone, three entities announced today a new initiative designed to support more documentary films and filmmakers.
Aspiration Entertainment, online spirituality destination Patheos.com, and innovative storytelling group Sword & Spoon announced today the creation of DOCS/OLOGY, a platform that will promote documentary films that authentically and thoughtfully explore the truth about the human condition with excellence, artistry, and substance.
"Documentary filmmakers and studios are facing significant challenges," said Andy Peterson, head of DOCS/OLOGY and principal at Aspiration Entertainment. "First, this is a competitive and cluttered marketplace with a tremendous amount of content vying for consumer attention. With audiences more fragmented than ever before, traditional approaches are not working as they once did. DOCS/OLOGY aims to clear the clutter by uniting audiences around great films, and integrate unconventional marketing, distribution, and funding approaches."
To help connect audiences with "praise-worthy" films, DOCS/OLOGY released its awards for the Best Documentary Films of 2017, which include:
The Rape of Recy Taylor, the epic story of sexual violence in the Jim Crow South, when courageous black women fight to take back their bodies and their dignity;
One of Us, which tells the story of three Hasidic Jews in New York, driven to break away from their tight-knit community;
Human Flow from international contemporary art icon and activist Ai Weiwei, which attempts to correctly reckon the scope of the refugee crisis;
Faces Places, that takes viewers through cities and villages in France, told through the lens of filmmaker Agnes Varda and photographer JR;
Heroes of the Long Road Home, the story of the soldiers who fought in the Iraq war battle known as 'Black Sunday,' featuring interviews with ABC News correspondent Martha Raddatz;
Jane, which gives a view into the life of primatologist and anthropologist Jane Goodall;
Chasing Coral, the powerful environmental follow-up to Chasing Ice;
Imba Means Sing, that follows three young members of the Grammy-nominated African Children's Choir;
and the second season of Netflix original football series Last Chance U.
The full list and all reviews are available at patheos.com/topics/docsology
Patheos, the premiere online destination to engage in the global dialogue about religion and spirituality, will host DOCS/OLOGY content, featuring reviews of the most recently awarded films. DOCS/OLOGY will benefit from Patheos' 9-million monthly readers who visit the site for insight, inspiration, and stimulating discussion.
"We are excited to be partnering with Aspiration Entertainment and documentary filmmakers to help bring awareness and exposure to a collection of films that often do not get the attention they deserve," said Jeremy McGee, President and COO of Patheos.
DOCS/OLOGY will also soon be announcing a funding and distribution vehicle that will help filmmakers finish projects and bring them to market.
"After years of working in the documentary film space on various projects, we identified a need for a platform that will help aspirational audiences discover great new films and a means for filmmakers and studios to connect more directly with that community," said Peterson. "One of the things that will make Docs/ology unique is our servicing and distribution channels that will assist with marketing and funding for films we're most excited about partnering with."
ABOUT DOCS/OLOGY:
DOCS/OLOGY promotes documentary films that authentically and thoughtfully explore the truth about the human condition with excellence, artistry, and substance. Through film reviews, features, and interviews, plus our 'Docs/ology Film Awards,' DOCS/OLOGY helps aspirational audiences discover new films and provides a resource for filmmakers and studios looking to connect with this community.
ABOUT PATHEOS:
Founded in 2008, Patheos is the premier online destination to engage in the global dialogue about religion and spirituality, and to explore the world's beliefs. Featuring many of today's best writers and columnists on religion, faith, and spirituality, Patheos is designed to serve as a resource for people looking to learn more about different belief systems, as well as to engage with others of a similar faith, and to participate in productive, honest discussions on some of today's most discussed and debated topics.
ABOUT SWORD & SPOON:
Sword & Spoon is an umbrella organization of for-profit and not-for-profit partnerships with world-class filmmakers, writers, online media storytellers, musicians, and artists. Together with their partners, Sword & Spoon seeks to craft authentic narratives of honor, brokenness, beauty, and redemption, with the common aim of advancing good in our communities, culture, and world.