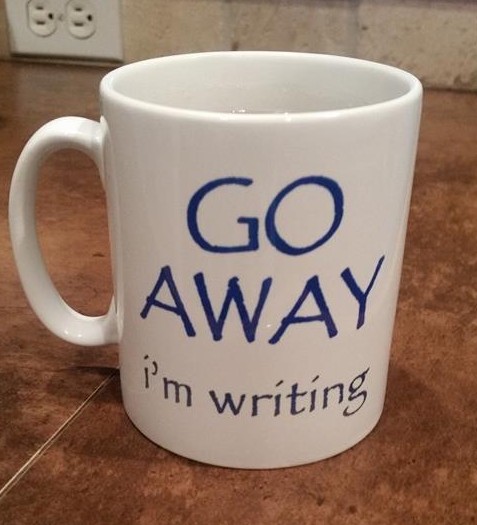 And no, I still haven't finished organizing, tagging, and polishing my archives.
Administrative work like that is really not my thing — and when I say, "it's not my thing," I mean, "it makes me run hysterically in the other direction and do anything else to avoid it, even if that anything is laundry."
But seriously, I'm hardly behind on the laundry at all, which is pretty much a miracle.
However, I am getting really, really, really cranky at the dearth of writing in my life. Posts keep writing themselves in my head at odd moments and then dying sad, meaningless deaths before they've even had a chance to live. I'm slowly becoming a walking graveyard full of forlorn and half-forgotten sentences, wasting away next to unwritten facebook messages and last week's grocery list.
(^Seriously, that is how much I need to write. I just waxed poetic about not writing in the most melodramatic fashion imaginable.)
Sadly, that's all the writing I have time for today, because the girls will be home from school in 20 minutes and we have to do a project, put away the Christmas ornaments, and then chop up and burn our Christmas tree. So here's other people's words to read, to help compensate for the lack of mine. (I mean, I'm sure you're all waiting anxiously for me to write again, right?….hello? Is this thing still on?)
Rebecca Frech, with some handy advice on what to do when your mom is a dumba**:
"Just write down he was late for a family emergency and leave a phone number in case the principal has more questions."

"Family emergency?" I asked her. "You really think this qualifies as a family emergency?"

"Sure," she answered. "If your mom is a dumba**, it's kind of an emergency."

(Read the rest at Shoved to Them)