Remember yesterday, when I put up an awesome picture my friend Elisa drew for me? Here it is again, in case you forgot: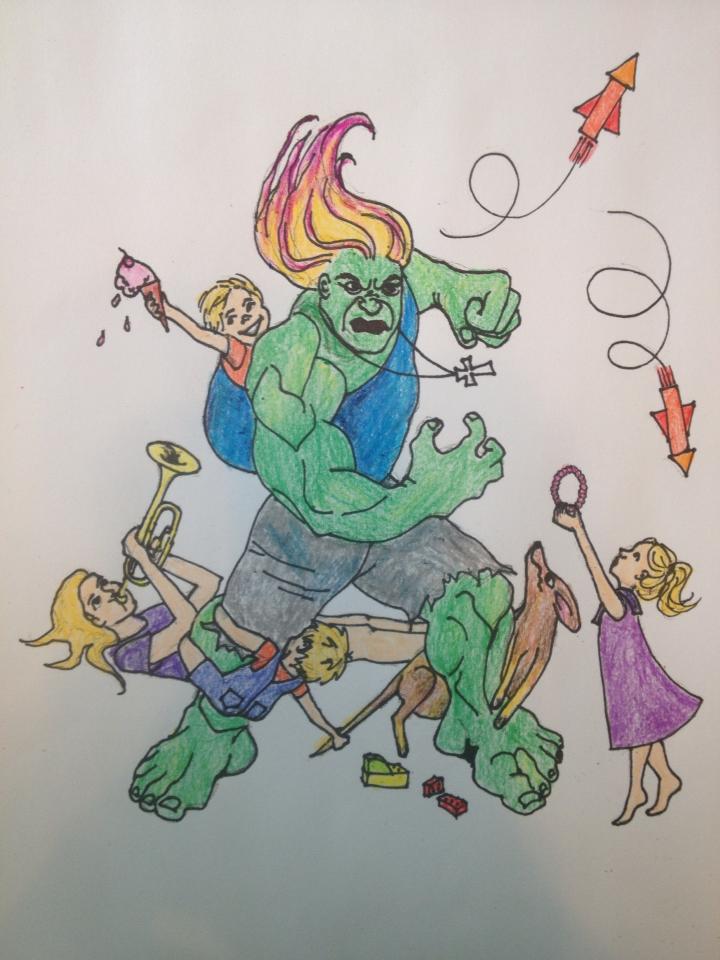 Well, Elisa has an Etsy shop called Door Number 9 where she sells all kinds of cool geekery. If you've been looking for a TARDIS tea wallet, a Spiderman crayon keeper, a St. Kateri Tekakwitha print, an itty-bitty Tetris keychain pouch, a Harry Potter envelope pouch, or a sturdy, colorful fold-up tote bag, this is the place to get it. Her Harold and the Purple Crayon/Star Wars mashup is particularly delightful and would be adorable for a kids' room.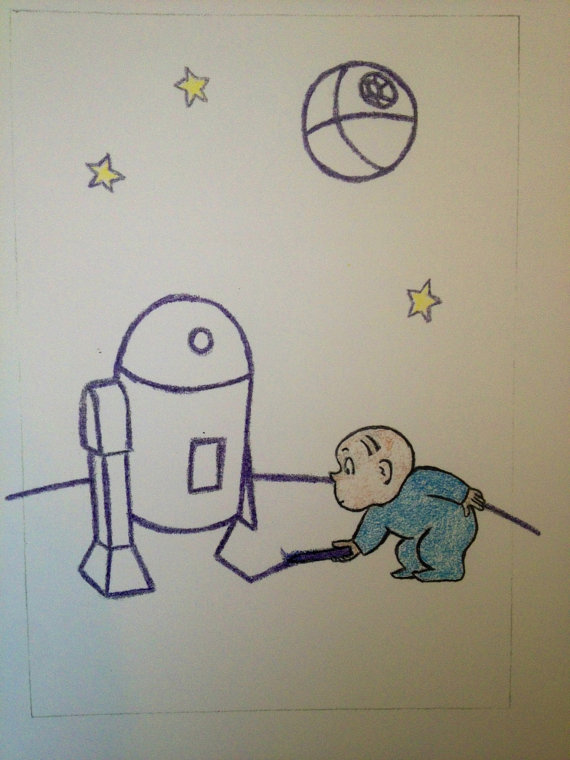 And because she's awesome, she's offering you, my wonderful readers, 30% off your entire purchase from today till Saturday, June 20. Just use the code HULKMOMMY at checkout. Awesome, huh?
Go forth and buy stuff! After all, everyone needs a regeneration kit, right?