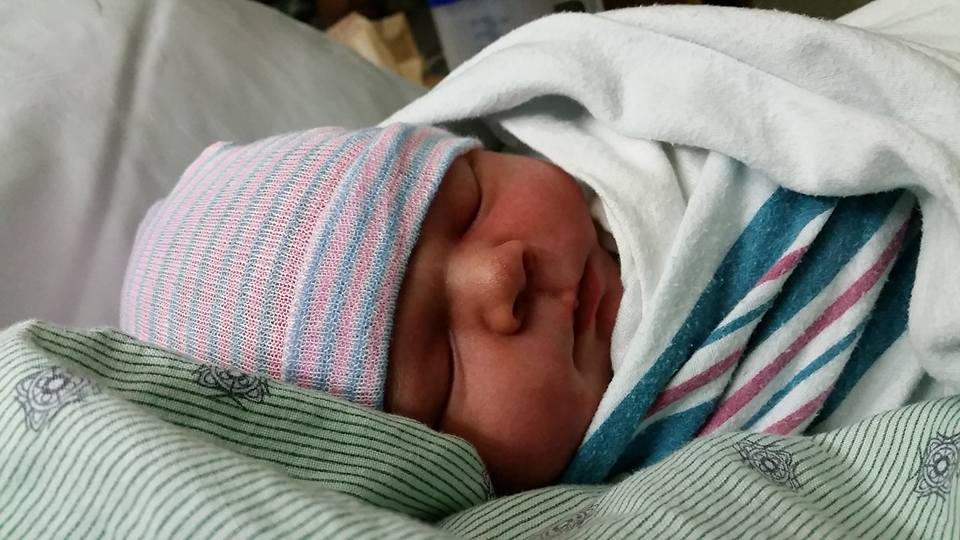 Introducing Isaac Christopher Charles Alexander, born on Thursday, January 21 at 1:03 pm. He is huge — 8 lbs, 14 oz. Whoever guessed that he'd be 9 lbs was pretty much dead on, which is a pound and a half bigger than any of my other babies. He's also the calmest, squishiest, and most precious bundle of baby ever, and we are all completely obsessed with him.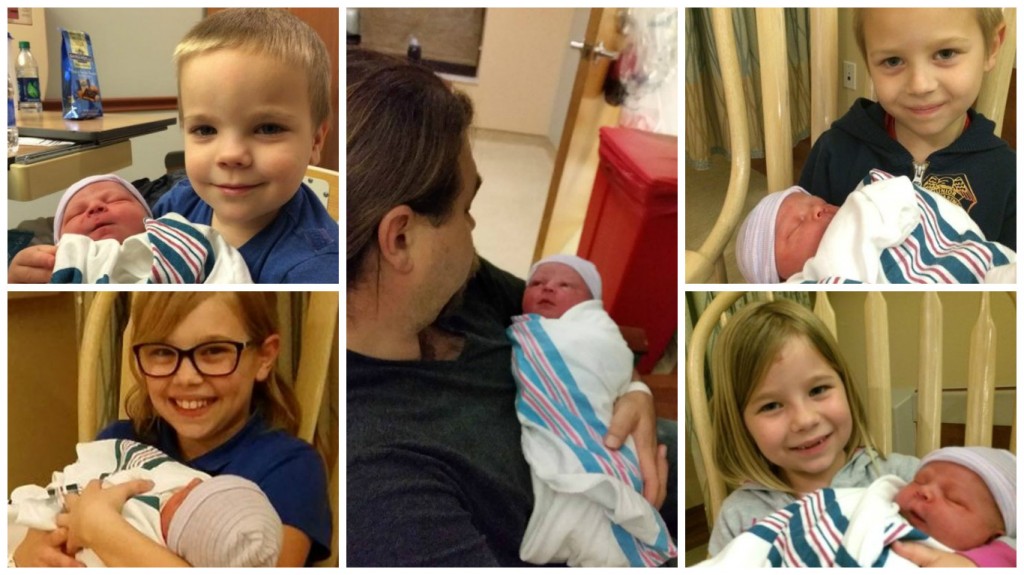 There's no picture of me and Isaac yet, though, because I had a severe postpartum hemorrhage after he was born. Our pediatrician's concern about me giving birth at the birth center almost certainly saved my life — my OB used multiple doses of 4 different medications to try and stop the bleeding, but she finally had to manually remove clots and insert a balloon to get the bleeding under control. I lost nearly 2 liters of blood and only avoided a transfusion because my hemoglobin was fortunately high to begin with.
We're home now, but I'm still pretty weak and super exhausted. I just wanted to give y'all an update, though, and thank you all for the prayers I know you've been saying for us. Also, thank you so much for all the gifts from our baby registry. It has been so exciting to get so many new, adorable things for our new, adorable baby! I'll pop back in for an update after Isaac and I have had a few days to rest.