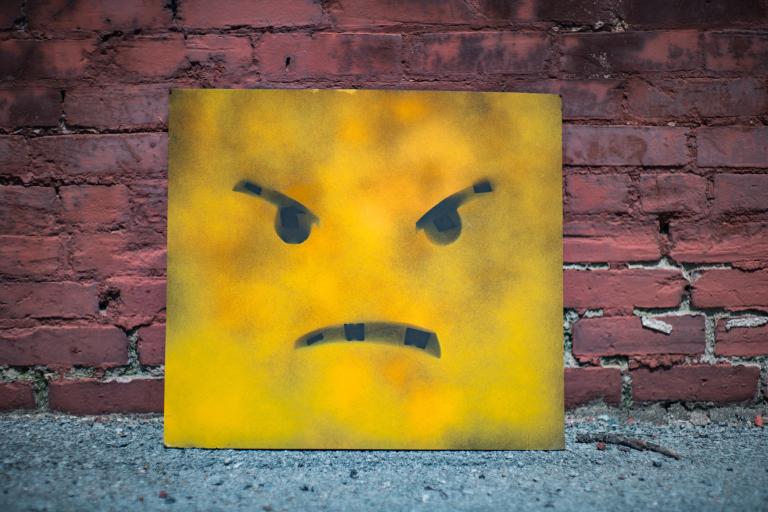 Fun fact: I spend a lot of time with consistent low-level anger.
It usually has one of two targets:
myself, which is always pretty fun to deal with, or
institutions, which typically comes across as critique and a desire to change everything.
This anger is, at times, extremely beneficial.
But at other times, not so much.
In figuring out what to do with it and how to direct it, I've developed a list of questions I come back to again and again.
Here they are, in roughly the order I use them:
Where in my body am I holding the tension of this anger?
What am I trying to control right now?
What story or belief system of mine is underneath what I'm currently experiencing?
What is my anger attempting to protect me from?
How is my anger perpetuating harm, to myself or others?
How might this anger give way or give energy to personal and communal healing?
What supports and kindness do I need right now?
Hope this resonates with some of you fellow-angerers!
---
Happy New Year Book Sale!

"In Unmasking the Inner Critic, Andrew Lang has created a beautiful and accessible guidebook to help you do the inner work central to the act of being human."
—Brian D. McLaren, author, activist, and teacher with the Center for Action and Contemplation
Rooted in the teachings of mystics, saints, poets, and prophets, Unmasking the Inner Critic: Lessons for Living an Unconstricted Life offers guidance and support for how to move beyond some of our most challenging fears and negative inner narratives.
With an intuitive blend of reflection questions, contemplative practices, action prompts, and his own personal story, Andrew Lang shares the wisdom from secular poets and therapists—as well as from Christianity, Buddhism, and Sufism—that has grounded his workshops for almost a decade.
Discover how to:
do the work of inner excavation with spiritual practices that hold and embolden it,

dig deeper for a more authentic way of living and being who you truly are,

lay aside the masks that keep you from fully experiencing the world,

engage the inner life as the beginning of sustainable activism, and

live a healthier, more confident, and well-grounded life.
The perfect book for progressive Christians, secular seekers, and those who are deconstructing Christianity, Unmasking the Inner Critic helps us expand our spirituality beyond the institution of religion for our personal transformation and communal healing.
New Year Sale Information
From January 1st-7th, you can get both versions of Unmasking the Inner Critic at a huge discount!
Get the eBook on Amazon here for just $0.99!
Or get the paperback here for only $8 + shipping! (It is currently selling on Amazon for $18.95 + shipping.)