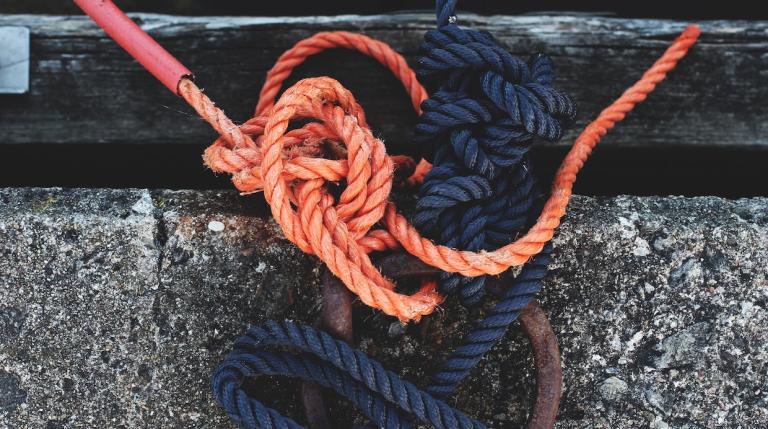 Running on autopilot is a choice – kind of.
There are two types of autopilot: scatter autopilot, which I've previously written about, and constricted autopilot. Whereas scatter autopilot is infused within our societal systems and explicitly taught to us from a young age, constricted autopilot is a constant and consistent personal choice.
Whether or not we opt-in for it has everything to do with what's going on inside of us.
Constricted autopilot emerges when we choose to listen to our Inner Critic.
In 2002, Steven Pressfield coined the term "the resistance," by which he meant the internal monologues in our minds that slow us down and keep us from going where we want to go. Michelle Obama calls this her "fearful mind."
In Unmasking the Inner Critic, I refer to this interior messenger as our inner critic.
This voice or experience within us opposes all change and gives us every possible reason to not start something or, once started, to dip out of there as fast as we can. For many of us, it is omnipresent and endlessly creative.
Here are some messages you may have heard from your own:
"You're not good enough – don't even try."
"She'll never love you because you're unlovable."
"This isn't what they're looking for – where's the trashcan?"
When we recognize these messages and choose to live with them without further examination, we can find ourselves in a deeply tension-filled space. If you're anything like me, this can feel like being constricted from within, caught between the reality that we're not the person we want to be and the inner critic's message that we couldn't be that person anyways.
It's this disheartening space of: "I can't, so I won't, so here I am. I'll just keep doing what I'm doing."
And just like that, we end up running on constricted autopilot, wondering if this is all life has to offer.
Note: I recently wrote about the importance of abandoning sunk costs. It might be worth reading that as well if you are contemplating how you can change your current job, relationship, or dedication to a faith community.
---
Want to read more on embodied spirituality and contemplative practice?
Connect with me on Instagram, where I write the most, and through The Wednesday 1-2-3, a weekly email where I share 1 contemplative and embodied practice, 2 questions for your inner work, and 3 resources to go deeper.