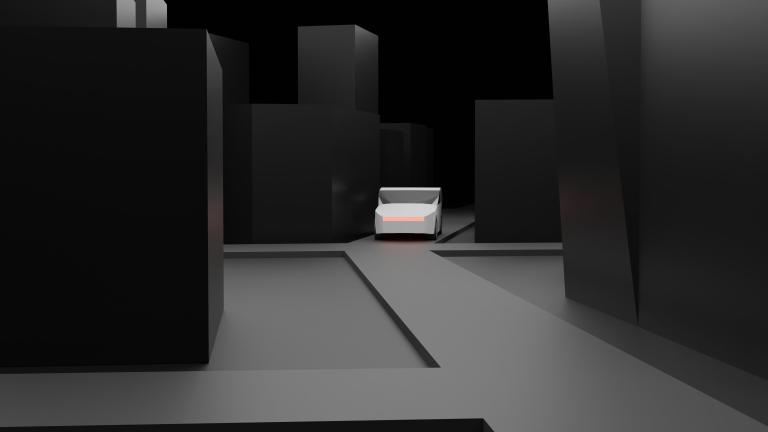 Our schools, our companies, and our faith institutions teach us to run on autopilot.
I think this is why so many of us are stretching, pushing, and trying to expand ourselves beyond the containers built for us. There's a desire to do more with our one wild and precious life.
There's a desire to do more than just grind through the expected steps of:
learn X,
regurgitate X,
complete the task,
cite our sources,
and repeat. Endlessly repeat.
And I admit, when I was a teacher, there were times I perpetuated these steps onto students: asking that they too run on autopilot, listen to directions uncritically, and recite information to prove themselves. I worked hard not to, but from time to time it slipped out.
Perhaps that's because, especially in the case of how we train teachers, it was baked in.
Even those of us in jobs requiring critical thinking and innovation – in my experience, most of us are only asked to go deep enough to solve the immediate problem, to create the new product, or to monetize the business in a new way.
Go too far or think too loudly and the teacher, the executive, or the pastor reminds us of our role and who sits atop the pyramid.
And, in such a context, with autopilot as our default operating system, we're left to wonder:
Is our life really all that wild or precious anyways?
I wrote this short piece a few months ago and it serves as a backbone for me in thinking about why inner work and spiritual formation is important. It raises three core questions for me:
How do we get off autopilot?
How do we connect with our inherent dignity?
How do we connect with the the inherent dignity of this moment?
---
Happy New Year Book Sale!

From January 1st-7th, you can get both versions of Unmasking the Inner Critic at a huge discount!
"In Unmasking the Inner Critic, Andrew Lang has created a beautiful and accessible guidebook to help you do the inner work central to the act of being human."
—Brian D. McLaren, author, activist, and teacher with the Center for Action and Contemplation
Rooted in the teachings of mystics, saints, poets, and prophets, Unmasking the Inner Critic: Lessons for Living an Unconstricted Life offers guidance and support for how to move beyond some of our most challenging fears and negative inner narratives.
With an intuitive blend of reflection questions, contemplative practices, action prompts, and his own personal story, Andrew Lang shares the wisdom from secular poets and therapists—as well as from Christianity, Buddhism, and Sufism—that has grounded his workshops for almost a decade.
Discover how to:
do the work of inner excavation with spiritual practices that hold and embolden it,

dig deeper for a more authentic way of living and being who you truly are,

lay aside the masks that keep you from fully experiencing the world,

engage the inner life as the beginning of sustainable activism, and

live a healthier, more confident, and well-grounded life.
The perfect book for progressive Christians, secular seekers, and those who are deconstructing Christianity, Unmasking the Inner Critic helps us expand our spirituality beyond the institution of religion for our personal transformation and communal healing.
New Year Sale Information
From January 1st-7th, you can get both versions of Unmasking the Inner Critic at a huge discount!
Get the eBook on Amazon here for just $0.99!
Or get the paperback here for only $8 + shipping! (It is currently selling on Amazon for $18.95 + shipping.)