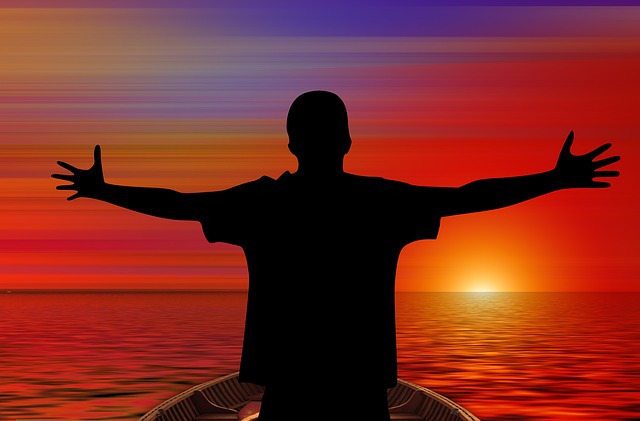 Mass had barely started this morning when something blew me away. In the Collect (which concludes the Introductory Rite of the Mass), I was reminded of a very important fact. It's something so powerful that, if better understood, would make it almost impossible for us to worry about anything…
Almighty ever-living God, whom taught by the Holy Spirit,we dare to call our Father, bring, we pray, to perfection in our hearts the spirit of adoption as your sons and daughters, that we may merit to enter into the inheritance which you have promised. Through our Lord Jesus Christ, your Son, who lives and reigns with you in the unity of the Holy Spirit, one God, for ever and ever.
Did you catch that? Jesus is the Son of God by nature, but we have become adopted sons and daughters of God by grace. This amazing privilege takes place through the power of the Holy Spirit, who is poured into our hearts (Romans 5:5) when we are baptized. It is this same Spirit who enables us to cry out, "Abba, Father".
According to the Bible:
For those who are led by the Spirit of God are the children of God. The Spirit you received does not make you slaves, so that you live in fear again; rather, the Spirit you received brought about your adoption to sonship. And by him we cry, "Abba,Father." The Spirit himself testifies with our spirit that we are God's children. (Romans 8:14-16)
Let me get this straight. I have an Almighty Father in Heaven who loves me unconditionally and has reserved a place for me in his heavenly kingdom. He promised to provide for all my needs and wants me to call him by the affectionate Aramaic name, "Abba". Seriously? The same God who created the Universe is my Dad? Wow.
Somebody wanna remind me of why I should ever worry about anything?
Like what you're reading? Click HERE to get BE NOT AFRAID with GARY ZIMAK delivered to your inbox each day for FREE!