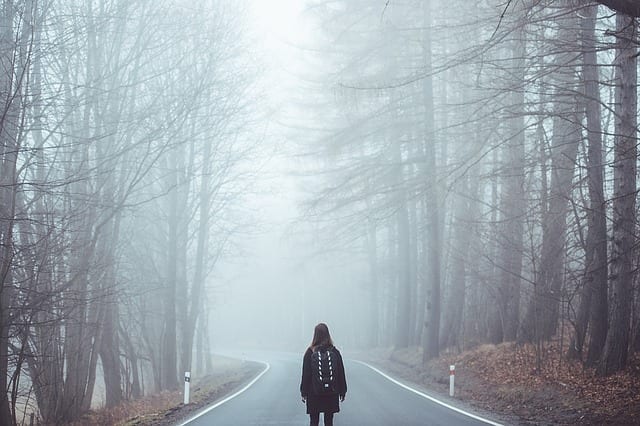 Sometimes it's really tough to trust God, isn't it? It gets especially challenging when our world gets turned upside down by a sudden illness, financial devastation or the death of a loved one. Suddenly the future looks uncertain and the road ahead is dark and foggy. We find ourselves in need of a miracle, but we just can't seem to believe it's possible. If only our faith was stronger…
"Increase Our Faith!"
The Apostles felt the same way. They asked Jesus to increase their faith (Luke 17:5) and he replied in a surprising way. Instead of simply granting their request, he told them that even the smallest amount of faith is enough to uproot large trees. In other words, he wanted them to use the little faith they already had.
We're Not Helpless
Faith is a gift and is not something that we can manufacture. But that doesn't mean that we are helpless. By taking the advice of Jesus and using whatever faith you have, you will allow the Lord to work powerfully in your life. Abraham gives us a good example:
By faith Abraham, when called to go to a place he would later receive as his inheritance, obeyed and went, even though he did not know where he was going. (Hebrews 11:8)
Even though he didn't know the final destination, he used his faith and obeyed God. As a result, "from this one man, and he as good as dead, came descendants as numerous as the stars in the sky and as countless as the sand on the seashore." (Hebrews 11:12)
The End Result
You know what else happened? Because Abraham took that first step, his faith grew stronger and he was able to trust God more and more. It's a great example for those of us who struggle to trust. Go ahead and take that first step and see what happens. It may involve praying for a miracle or doing something you feel called to do. Go ahead and do it! Before long, you'll wonder how your faith got so strong.
Like what you're reading? Click HERE to get BE NOT AFRAID with GARY ZIMAK delivered to your inbox each day for FREE!