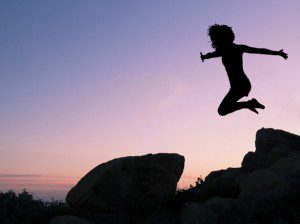 Why do I never think of these things until the day of the event?
February 29th is a very odd day, since, as you know, it only comes once every four years. However, that makes it a particularly useful day from a magickal perspective. It's a liminal day, one that exists on the fringes; neither one thing nor another. In a way it is a "time that is not a time, on a day that is not a day." And if you want to make big changes in your life, there's no better time to do it.
Unfortunately the moon is waning, which means that magic that encourages growth and increase is not auspicious. So if you want to make big changes they should be of the decreasing kind. What do you want to get rid of in your life? Bad habits? Addictions? People who are a drain on your resources?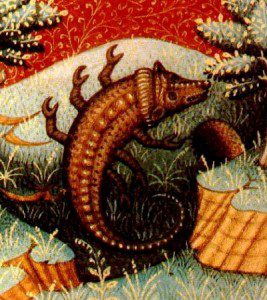 And you'll never have a better chance, because not only is the moon waning, but it's in the sign of Scorpio, which signifies big transformations and change, of the kind that might feel like death because they're so broad and sweeping. Want to remake your life anew? Today is the day!
But be cautious.  The moon is void of course most of the day today (which means it's passing from one sign to another) and that's not traditionally considered a good time to do magic.  However, if you're going to do something risky (and if a complete life transformation is not risky, I don't know what is!) then it can be a good time to do that Work because nobody should be able to stop you. The moon goes direct again after about 4 pm PST today, which means it will then be in the sign of Capricorn, which is concerned with career, ambition, and material wealth.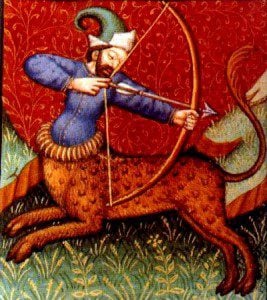 If you're in to all of this magickal timing, you may want to make use of the relevant astrological symbolism. Remember that the sun is still in the sign of Sagittarius the Archer; that's a fire sign. Scorpio is a water sign. Capricorn is an earth sign.
Suggestions:
To get rid of an addiction or make another complete death and rebirth kind of life transformation, before 4 pm PST today write or draw a symbol of what you want to get rid of on a piece of paper (or use the actual item; anyone want to quit smoking?) and burn it in a cauldron. Preferably do this outdoors; if not, disconnect the fire alarm, open some windows, and make sure you watch it the whole time it's burning. Upon completion, state your intention for the way you would like your new life to manifest. Release the ashes into running water or flush them down the toilet. And understand that this could get rough! Death and rebirth is never easy and there are always things you must lose.

The moon will go direct in Capricorn at about 4 pm PST today. Zodiac images scanned from a medieval manuscript on astrology (15th century). Public domain image courtesy of Wikimedia Commons.

For a less dramatic change in your life, just before 4 pm PST today, go to a place where you can be on a beach or at least at the edge of water. If possible, stick one foot in each. Make a statement of your intention for change and step fully into the water. Or, as an alternative if, like me, you live in a place where the water is still far too cold for that, write your intention for change on a piece of paper and release it into the water. (Hint: spells are often more effective if they are composed in rhyme. It speaks to our child-selves, who are convinced that anything is possible, even if we doubt.)

To set a course for your career path over the next four years, after 4 pm today, imbue an arrow with your thoughts and visions on how you want things to progress and where you would like to end up in four years' time, then fire your arrow into running water (downstream from you, of course; why set yourself up to swim against the grain?)
If you ever wanted to hex somebody, this is the day to do it, as long as you do it before 4 pm PST.
Happy Crafting!
---
Like Between the Shadows on Facebook and never miss a post!