You've heard of haunted castles, how about haunted cathedrals? The Roman Catholic Cathedral in Drogheda is very large indeed, and includes, in a glass case, the head of a martyred saint—Oliver Plunkett, who was martyred at Tyburn in 1681. The shrine contains the preserved head of the saint. Another showcase displays his shoulder blade and other bones as relics. Also on exhibit is the cell door of Newgate prison in which he spent his last days. So, let's get this part of the grisly tour over with first.
Yes that's the poor man's head. And here is the prison door, prominently displayed in the left wing of the cathedral.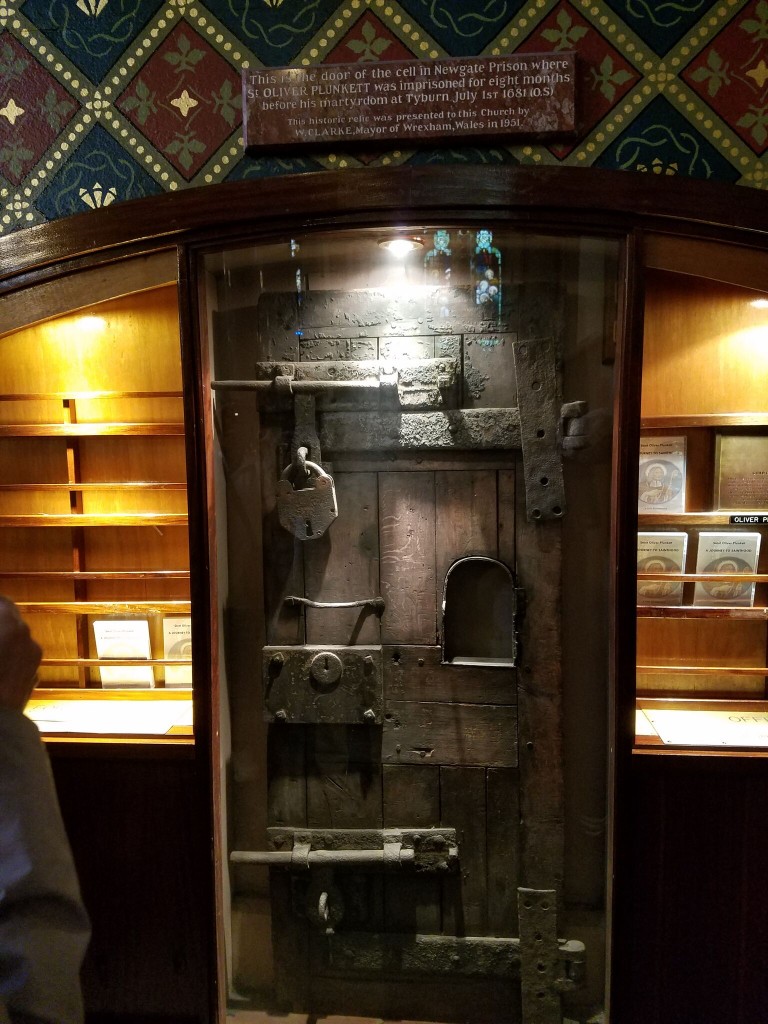 I hereby register my Protestant complaint against the whole cult of the saints relics stuff.
Back to more subtle topics… the present cathedral incorporates some parts of previous buildings that go back to the 1790s, but basically this is a 19th-20th century French Gothic style cathedral. Here's the front and doorway of it…. and as you can see, it has the characteristic huge bell tower on the left.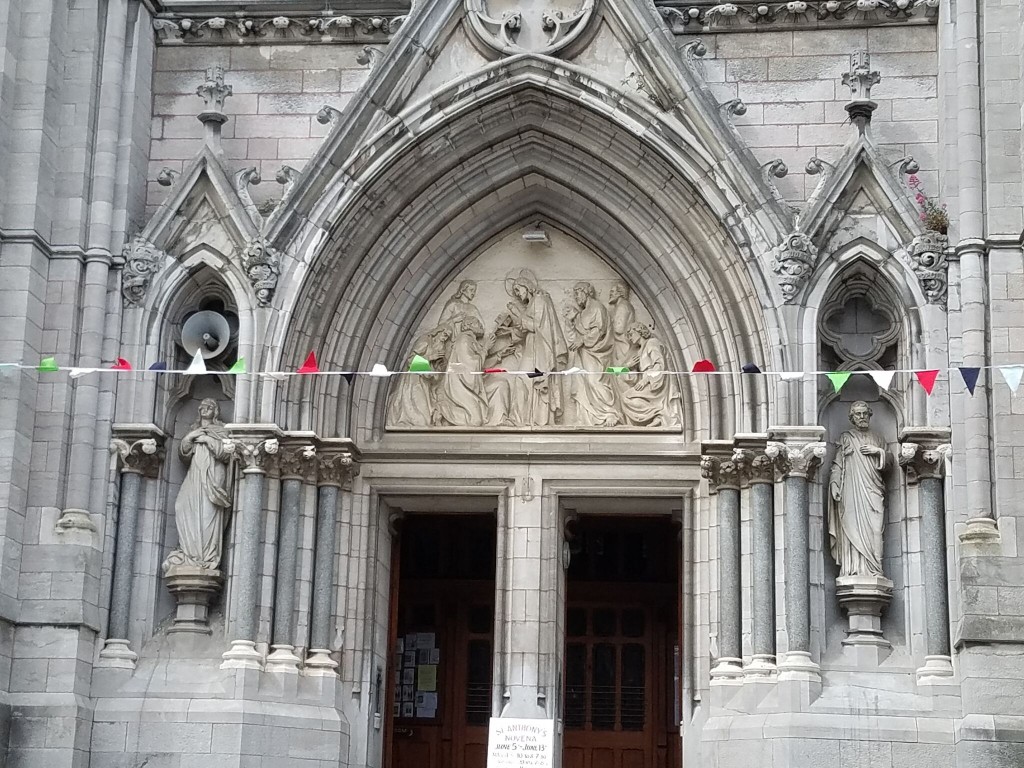 This cathedral is quite beautiful on the inside…. if you ignore the head!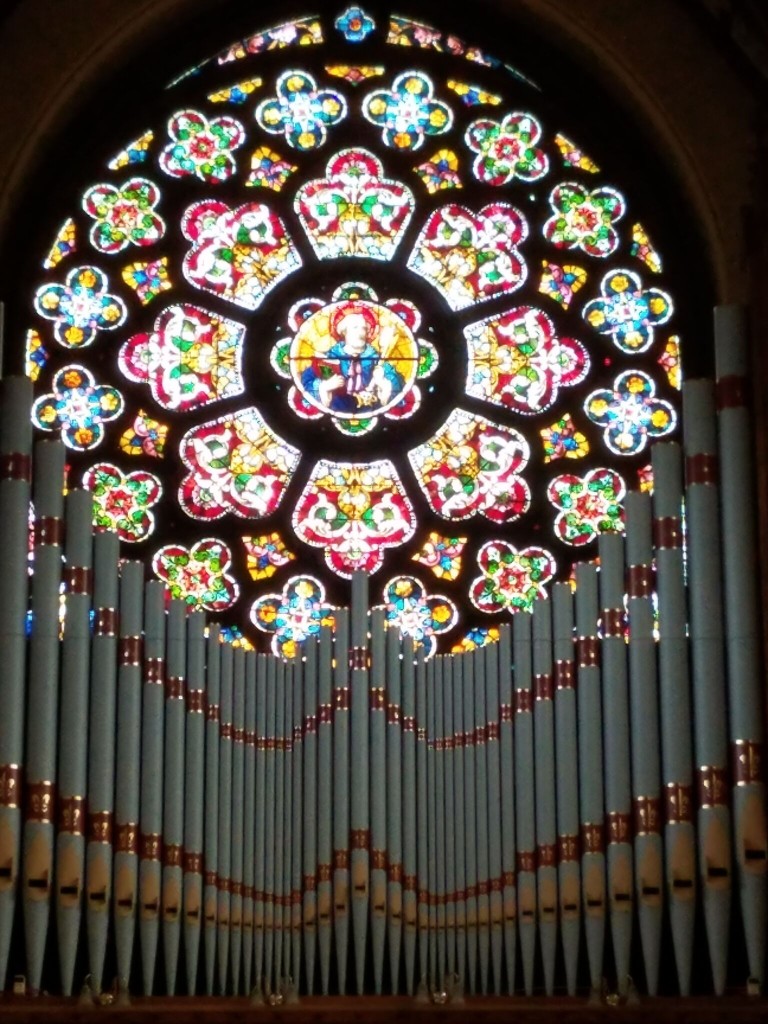 Even this gentleman welcomes you to this cathedral….
The high altar and the vaulted ceiling behind it is classic French style….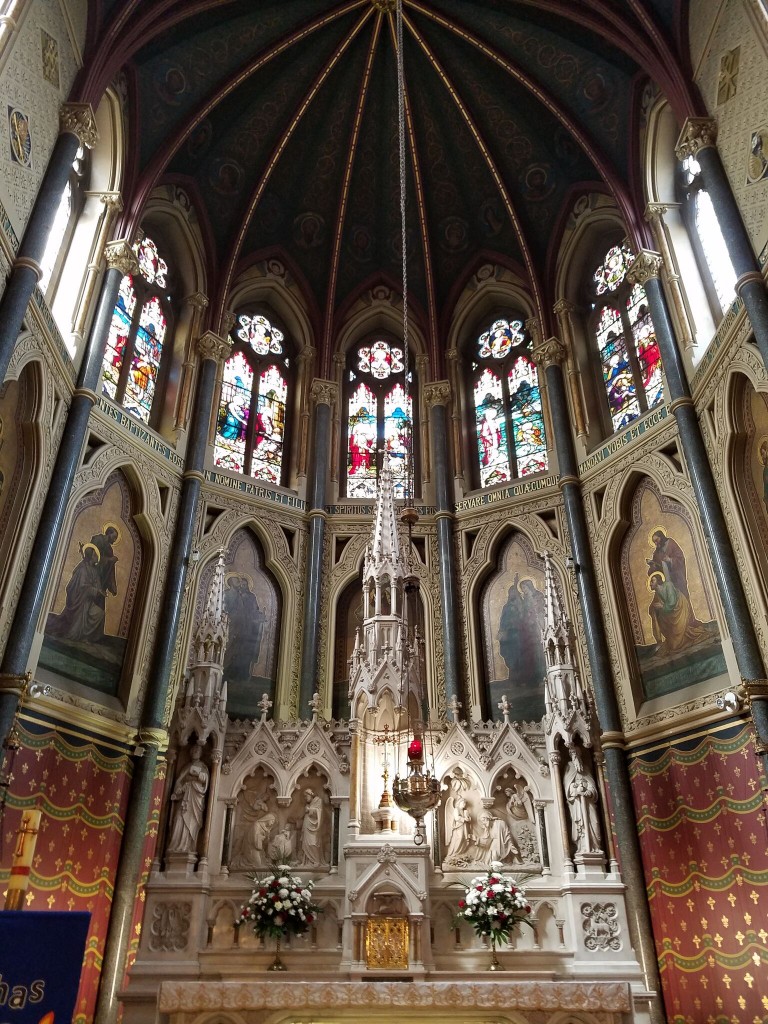 And the rose window over the entrance of the cathedral and over the organ is beautiful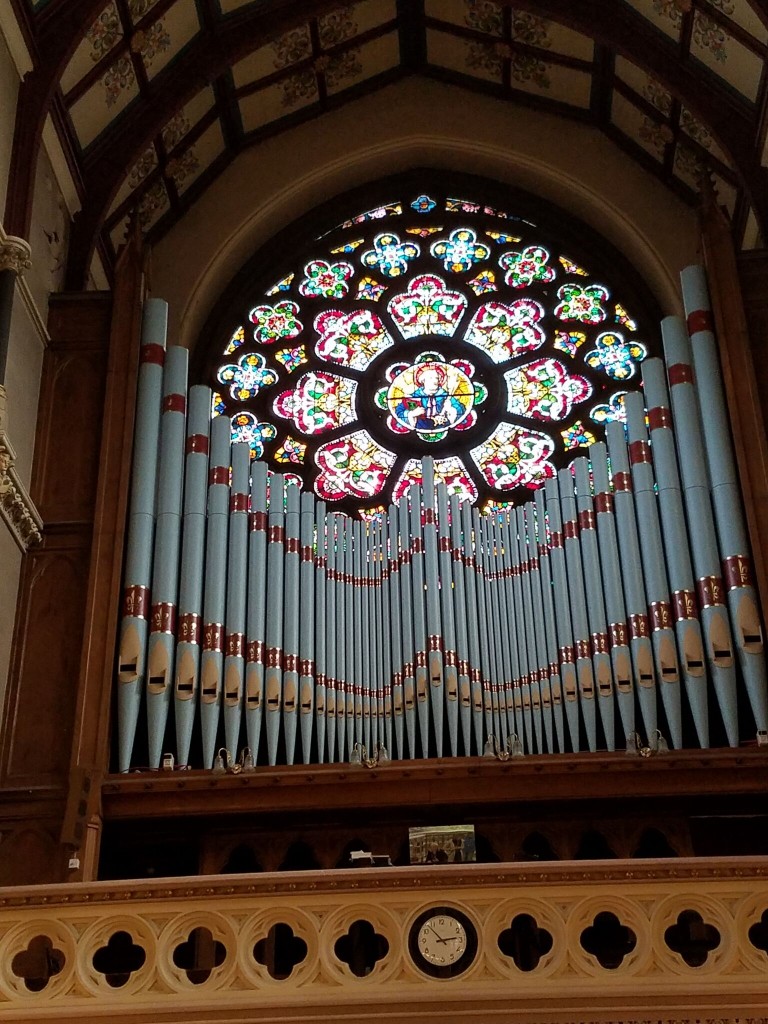 I especially liked the window showing Christ walking on the water and rescuing Peter who is saying 'I've got a sinking feeling…'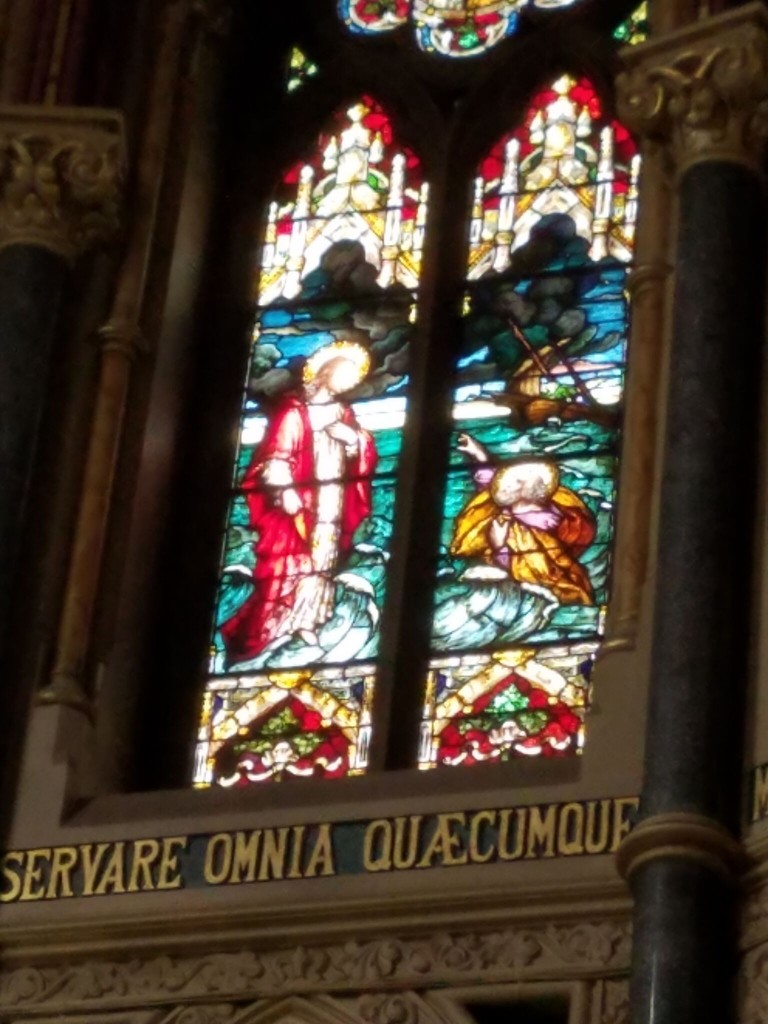 There is one other cathedral in town to mention, the Anglican one, but mainly because of what is in its graveyard….
Look closely here….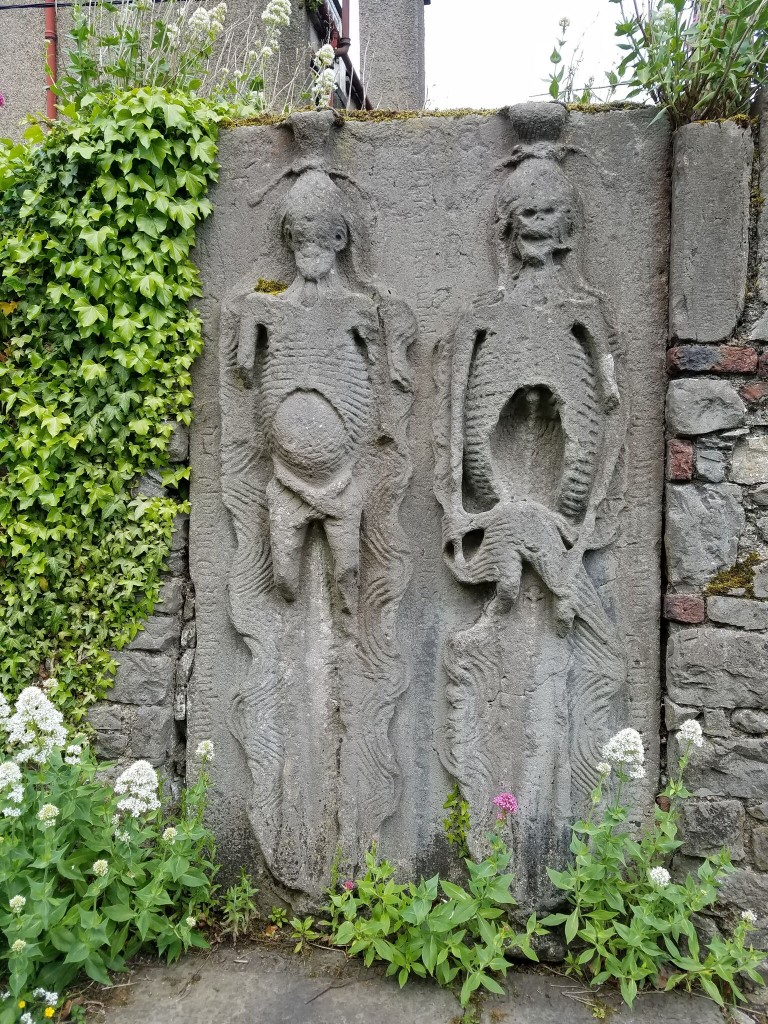 It appears the Anglicans tried to out-grisly the Catholics. This church also is a St. Peter's Church, only 'Church of Ireland' rather than Catholic. It's been around since the late Middle Ages or so. The 'cadaver' stone in the graveyard is described on the church's website as follows—- "Of these grave stones, perhaps the most interesting and visited is a "cadaver stone" taken from the tomb of Sir Edmond Goldyng and his wife Elizabeth Fleming. It is built into the churchyard wall, east of the present building and shows two cadavers enclosed in shrouds which have been partially opened to show the remains of the occupants of the tomb. Helen M. Roe in the Journal of the Royal Society of Antiquities, 1969 estimates that a date for the tomb would seem to fall within the first quarter of the 16th century." Make no bones about it, this is something you won't much see in America. And this brings us to a dead end for our tour of Ireland. I hope you've enjoyed it. We're going to share about our three days in England there after for a few blog posts after this.