Those of you who read my blog will know I've been working hard on getting published the sermons of a great Durham scholar and Methodist, C.K. Barrett, and his father Fred Barrett, in a series called Luminescence, of which the first volume is available on Amazon, and the second is on the way. Ann and I returned to Durham where we lived for three years in the late 1970s (B.C.— before cellphone, B.C. before computers). I was the last doctoral student of Kingsley Barrett. We returned to help celebrate the launching of the series of Barrett sermon volumes only shortly after what would have been Kingsley's 100th birthday (it passed in May of this year). I was to give a lecture about his preaching, and then preach in Elvet Methodist, Sunday morning, the church where we attended, and next to which we lived in the caretakers cottage while Ann cared for the church and I did my dissertation. It was a trip back to our first real home after getting married. First of all, here we are with Penny and Martin Barrett at the Saturday seminar, where I gave my lecture in St. John's College, Durham University.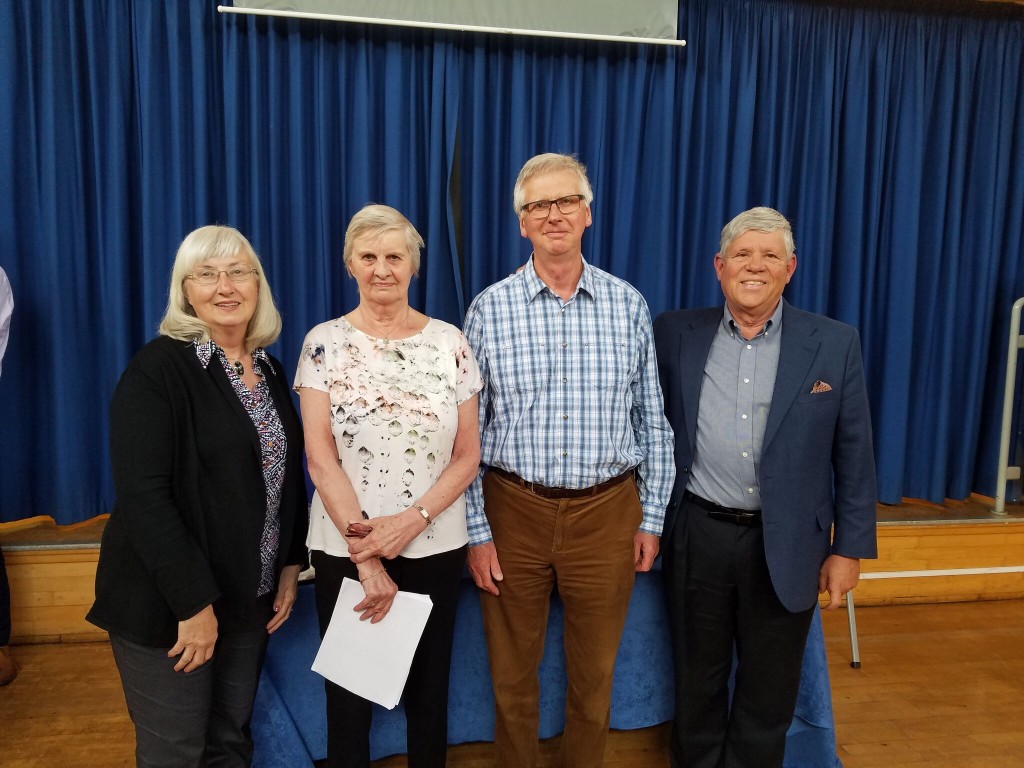 As it happened, that Sunday was not only Pentecost Sunday but our 40th wedding anniversary to boot, and so here we are at the Spanish restaurant in Durham celebrating with our friends David Wilkinson and his wife Alison, and their son and daughter (and boy friend). David is the principal of St. Johns, and Alison is a Methodist ministry. And Penny Barrett Hyslop is on the left in the picture.
Here's Elvet Methodist and the caretaker's cottage where we lived.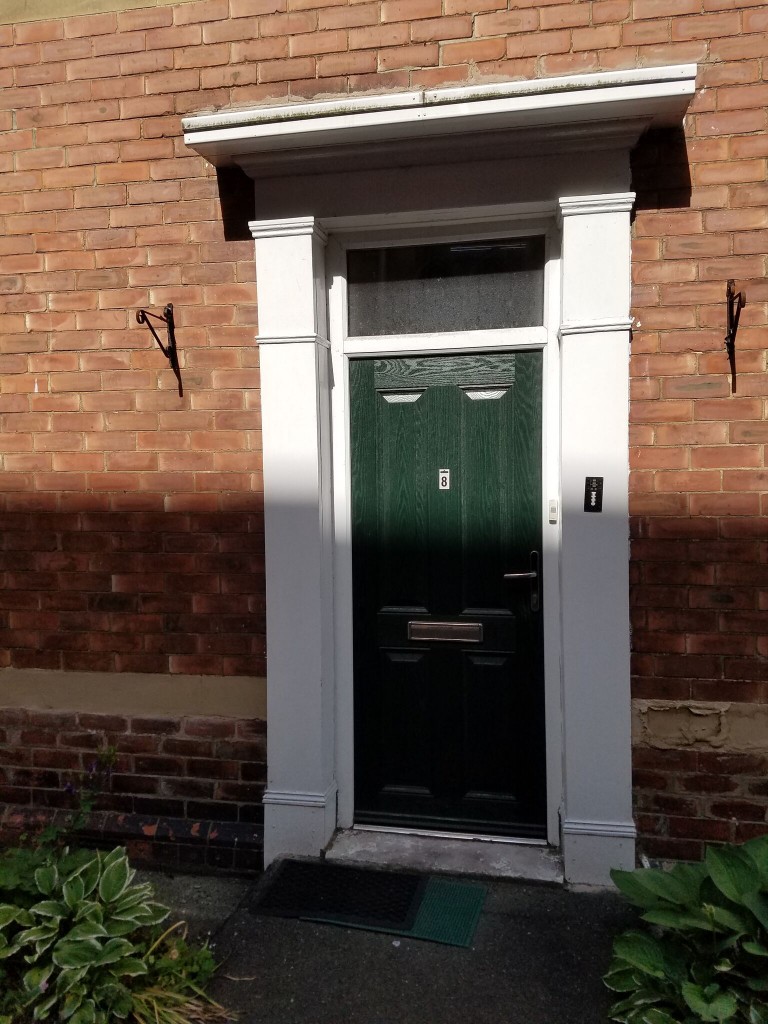 Our good friends Bob and Jean Raymond (Bob took me to the hospital the morning our Christy was born, to be with Ann) have passed away but his art work, still graces this church. I love his rendering of the Good Shepherd, as a Durham style shepherd….
This Madonna and child was one of the last things he did.
And miraculously, the weather was spectacular when we were in Durham June 3-4. It was perfect summer weather, and it brought out the musicians in the streets….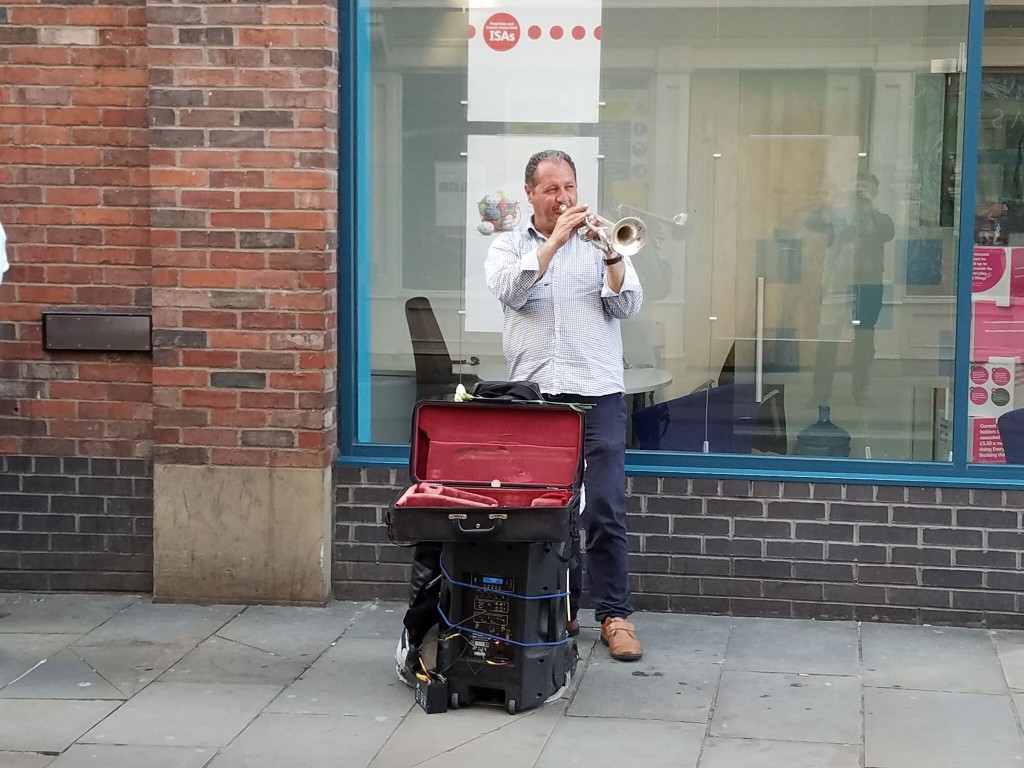 Even the angel of the north, this remarkable steel statue hovering over Newcastle which one sees as one is heading from Newcastle to Durham, was feeling ready to fly on this Pentecost.