The greatest Norman cathedral in the world, built in the late 11th century, is Durham cathedral— hands down, no debate, it is the greatest. It sits on top of a hill on a peninsula hovering over the river Wear and the city of Durham. First of all, here's the river-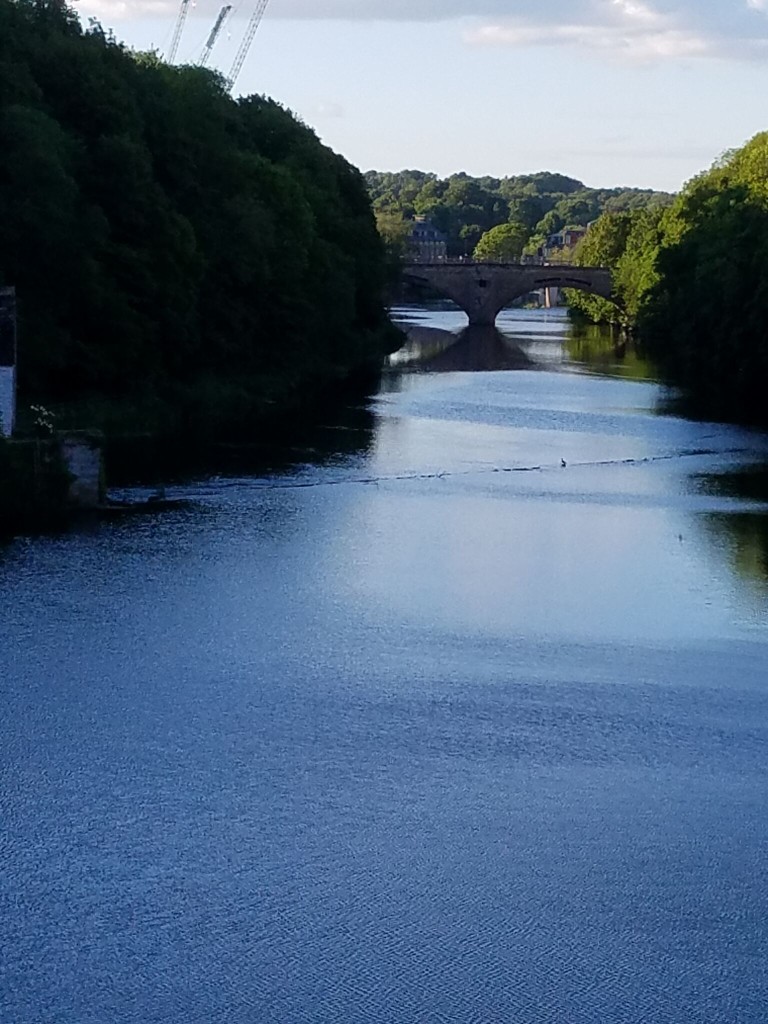 And here's the view from the river….

Here's the pathway up to the cathedral from the river…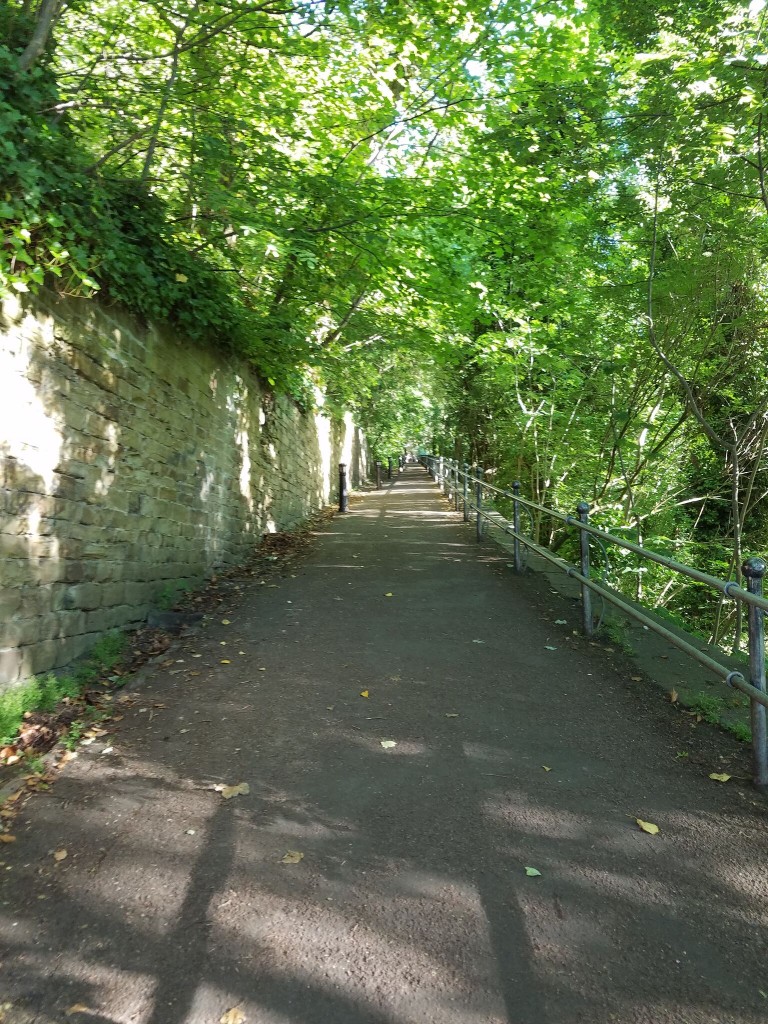 How many pilgrims since 1070 have trudged up this hill to receive a blessing at the cathedral?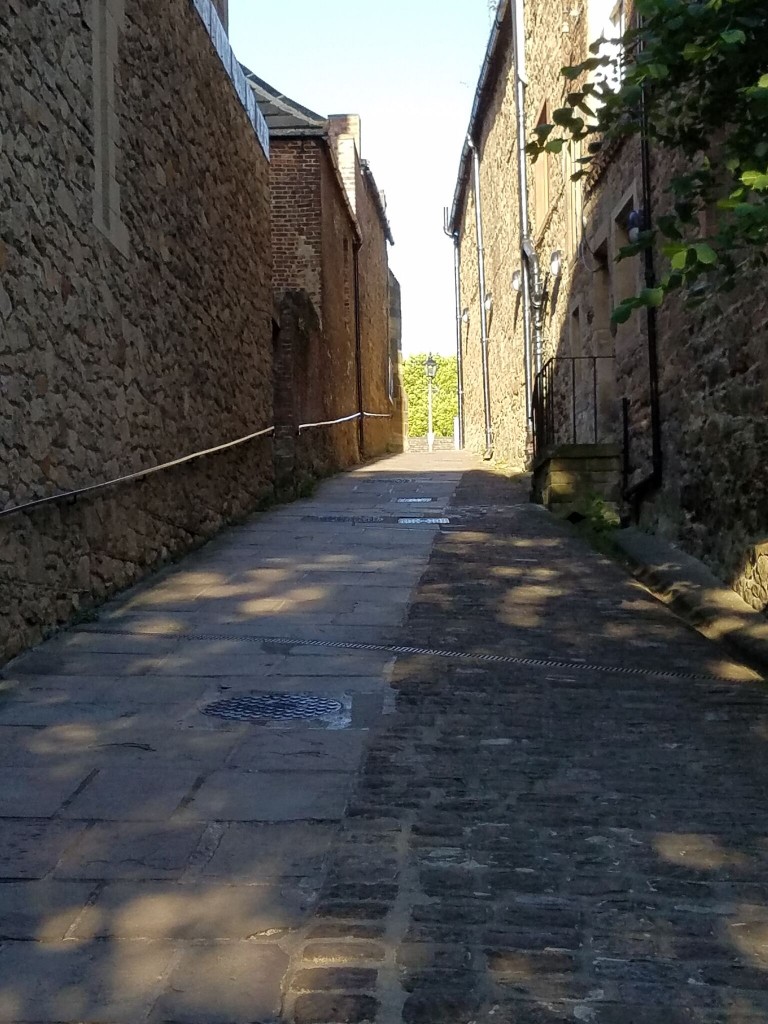 And when you get to the top of Palace Green, it fairly takes your breath away.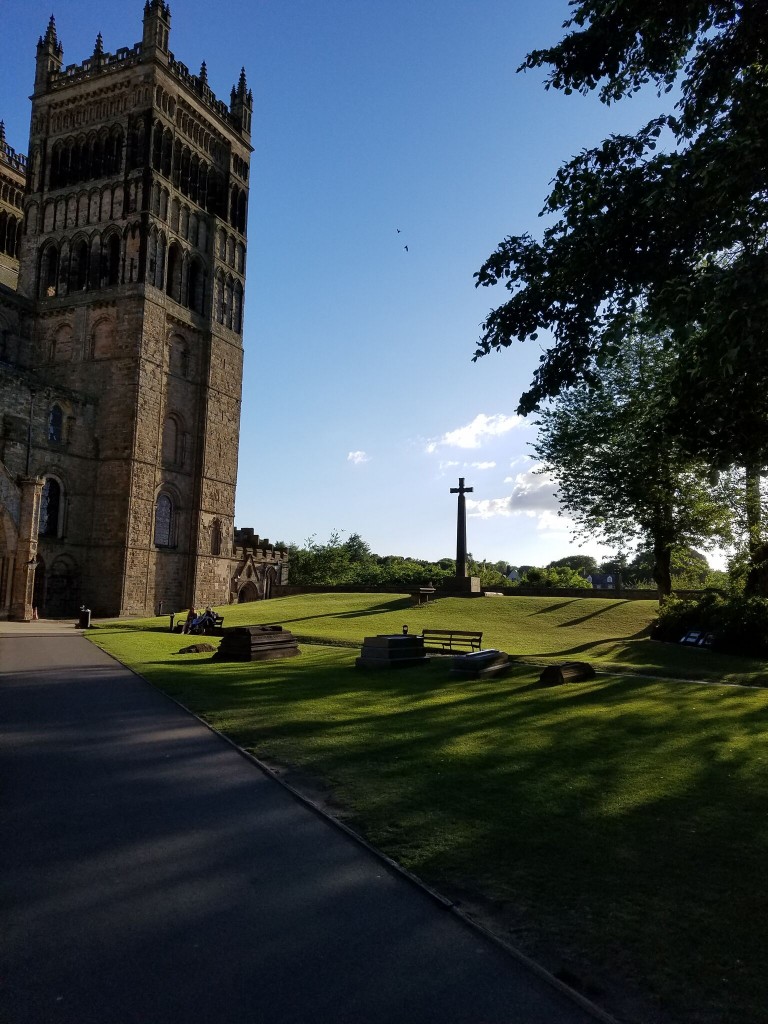 The thing is so huge, about the size of three giant aircraft carriers, that you can't get it all in a proper picture without backing up half way to Newcastle. But it is not the only thing on Palace Green. There is the ancient Dunelm hospital, now a lunch place….

There is the castle or palace, where first the prince bishops, then the students of Durham U. lived.
Then there is Abbey House on the right, which houses the theology department. This is where I studied, and had many seminars and meetings with Professors Barrett, Cranfield, T.H.L. Parker, John Rogerson, and others.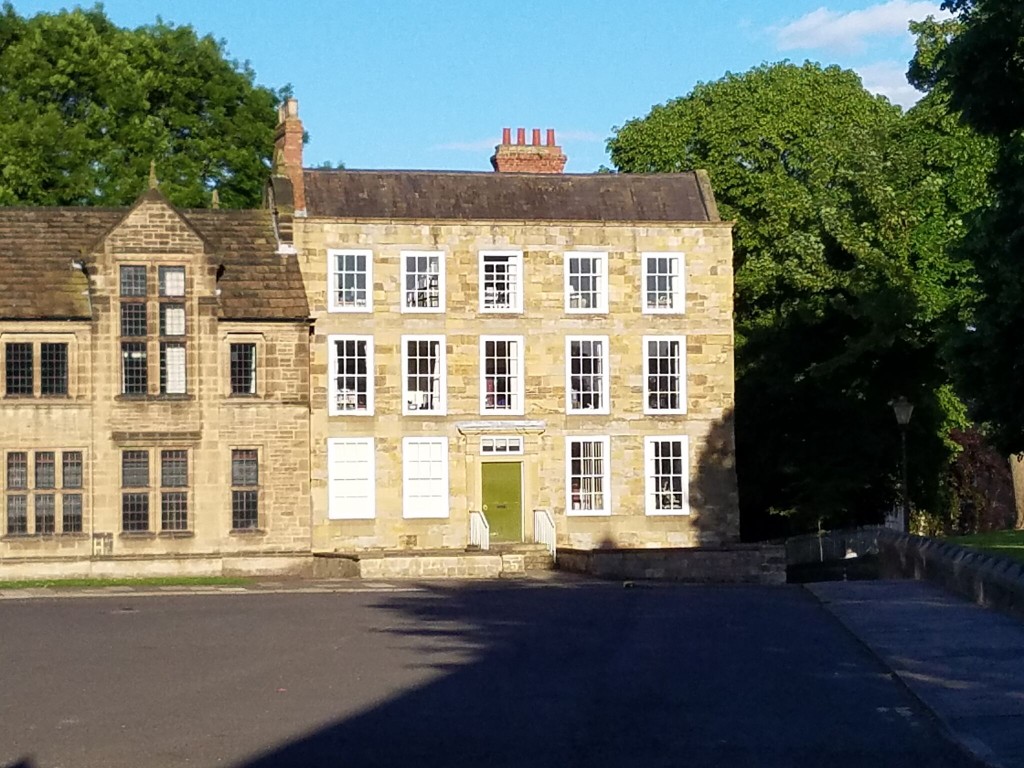 Compared to all that, Ann and I were mere shadowy figures passing through.