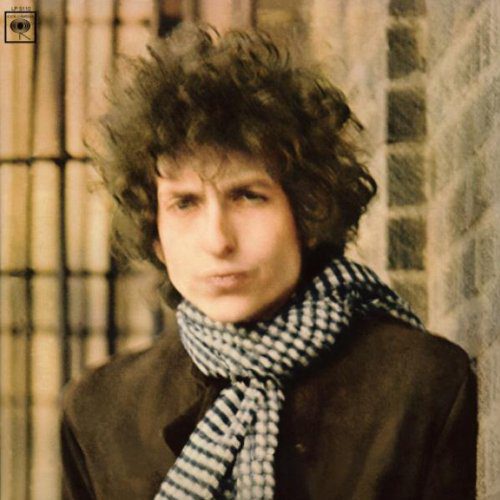 1966 was a long time ago, but it was when the era of great rock double albums began with Bob Dylan's classic Blonde on Blonde. The Beatles followed with their own, more uneven double album, the so-called White Album, and we were off and running. I am offering here a list of the 20 best double lps, with a few caveats. Firstly, only on a few of these lps are there no mundane tracks, no unmemorable ones. The criteria for deciding these issues must be whether or not the preponderance of songs on the two records were great, and one must also take into account the influence of the album. Disclaimer, I am allowing in one 3 lp item, which, if it had been only two albums, might be said to be the best rock double album of all time— George Harrison's All Things Must Pass (John Lennon's much later Double Fantasy album, has too many throwaway tracks). So, here is the list beyond Bob and the Beatles. I have allowed a couple of live albums in, but there is a problem— for me the best live album of the whole era was the Who's Live at Leeds, but that was originally a single album, and only much later was the material remastered and turned into a complete concert double CD. If that counts, it should certainly be in this list. There is no particular order or ranking to the following— they are just all great lps in their own diverse ways.
Allman Bros. Live at Filmore East (if you are not tied to the whipping post by the end of this set, then there is something wrong with you).
Elton John, Goodbye Yellow Brick Road (he never eclipsed this one).
The Who, Tommy (honorable mention to Quadrophenia, but it's not quite as compelling)
The Chicago Transit Authority (yes one could list their second album as well, but it didn't have the verve and energy and compelling song writing this first one did).
Todd Rundgren Something/Anything (endlessly creative, and some iconic tunes and harmonies)
Jimi Hendrix, Electric Ladyland— if you are a lead guitar nerd, this is your album.
Dan Fogelberg– The Innocent Age. Of all the folk rock albums, this one stands out in terms of its songwriting quality and recording.
Stevie Wonder– Songs in the Key of Life. Of course he had many other great albums, but this is an amazing tour de force of a double album.
Pink Floyd— The Wall (honestly this one is very dark, and I prefer Dark Side of the Moon as a single representation of this band at its best, but this double album had enormous impact)
Prince– 1999. Were Purple Rain a double lp, I would have chosen it, but this early Prince album really showcases all that he could do– writing, singing and playing. He was a small but powerful one man army.
Bruce Springsteen— The River. Again there are other single albums by him I prefer, especially Born to Run, but this is a remarkable album.
Joni Mitchell– Shadows and Light. While Miles of Aisles is also a two lp set and is also live (with Tom Scott and the L.A. Express) and in fact includes a better selection of her best songs, it is impossible not to pick this double album because of who plays on it— Pat Metheny, Lyle Mays, Jaco Pastorius, and Michael Brecker. There never was a better jazz fusion rock back up band!! And no one but Bob Dylan was as a good a poet and timeless songwriter as Joni in the whole Rock Era. Yes of course there were many great song writers, including of course the Beatles, but it is the combination of powerful lyrics and compelling melodies that makes Joni and Bob the top of the heap. Honorable mention to Leonard Cohen.
Yes– Tales of Topographic Oceans. They were on the top of their magical mystical form on this album, and though I prefer the two single albums which preceded this one, still this album deserves to be on this list.
ELO– Out of the Blue. Jeff Lynn has too often been overlooked as a major figure, but this double album absolutely belongs on this list.
Joe Cocker– Mad Dogs and Englishmen. I saw Joe Cocker and the Grease Band open for Jefferson Airplane just before Woodstock at the Filmore East, and he was marvelous. This album involved heavy help from the likes of Leon Russell who toured with this conglomerate road show. Joe was more of an interpreter of other people's songs, and he often accomplished the feat of doing them better than the original artists— for example his version of the Box Tops' classic— the Letter, or even better, his version of the Beatles With a Little Help from my Friends.
Crosby, Stills, Nash and Young— Four Way Street. What really stands out about this live double lp, is the singing and harmonies of Crosby and Nash on Lee Shore, and Guinevere, as well as that by Stephen Stills on Black Queen, and Neil on On the Way Home, and Southern Man. The acoustic sets are great, and these four musicians were at the top of their game when they recorded this. Recorded in NY and LA in 1970, the full double album stands out as their finest live work, best harmonies, playing, songs. And this album accomplished a real rarity— Number One on the Billboard charts as a live album!
Peter Frampton– Frampton Comes Alive. Released in 1976, this is one of the all time best selling albums of the rock era. Indeed, Frampton has lived off of this album ever since, and rightly so. It's great from start to finish.
—
Yes, there are numerous other albums that could be included. Some will insist on Led Zepplin's Physical Graffiti, but I disagree. It's not even their best album which is either Led Zep I or IV, preferably the latter. I did not include thrash rock, heavy metal rock, but had I included straight country rock– the Byrd's Untitled double CD (in the post Crosby era of that band's existence) with Chestnut Mare and other classics deserves mention.