Just returned from visiting my Mom and Sis in Wilmington N.C., and as per usual we took a little road trip, this time up to Morehead City (stopped and ate at the Sanitary Seafood Market, not as good as in the old days) and then went on to two new locations— Harker's Island and Cape Lookout. Cape Lookout is at the very bottom of the barrier islands called the Outer Banks, and it is the famous location of the graveyard of the Atlantic, where many ships foundered and sunk over many years and centuries. Today you can drive to Harker's Island as there is a bridge, but the trip to Cape Lookout requires a quick ferry ride of about 15 minutes. Here's a map or two to orient you….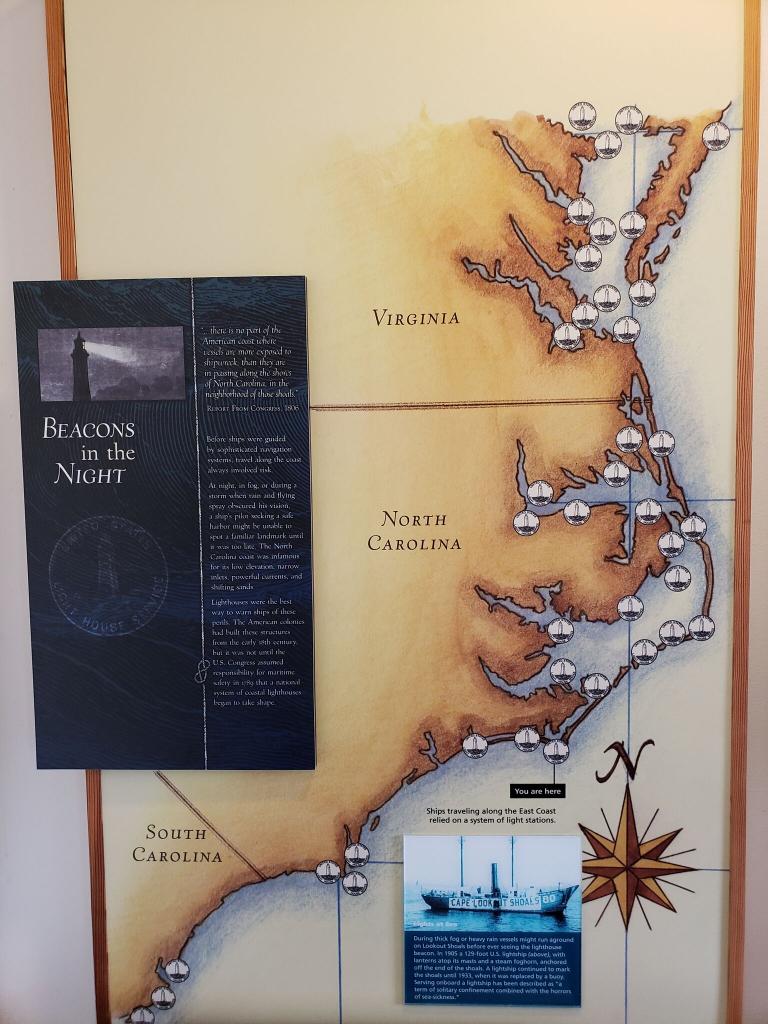 The arrow on each map points to the locale of Cape Lookout, whereas the second map shows where all the lighthouses are up and down the coast of the Outer Banks. Here's a shot of various of the lighthouses in the area, including the one on Bald Head Island which I did a post about last summer.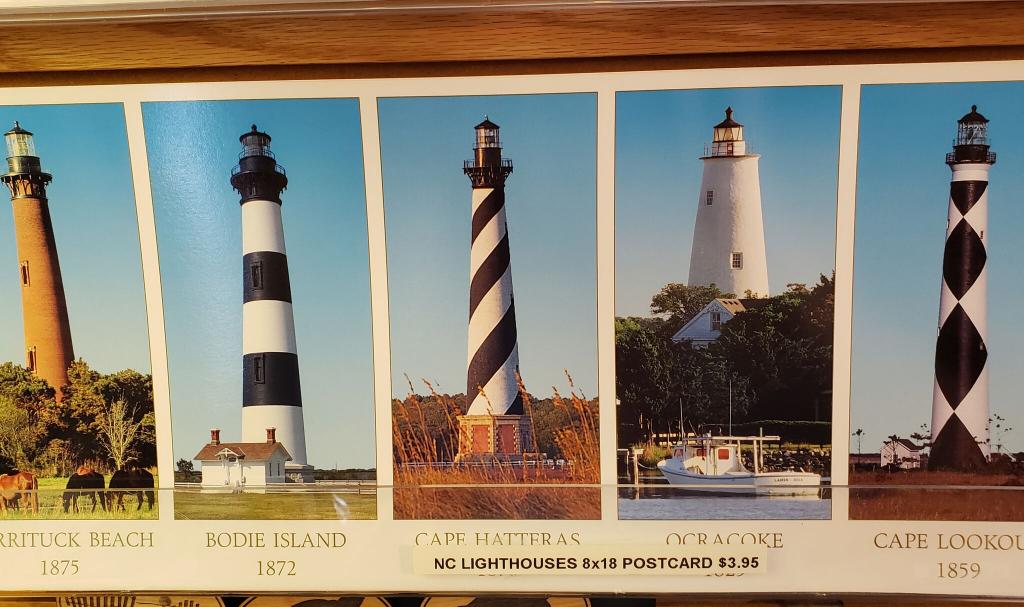 Harker's Island has a lovely visitor's center and nature center as well—-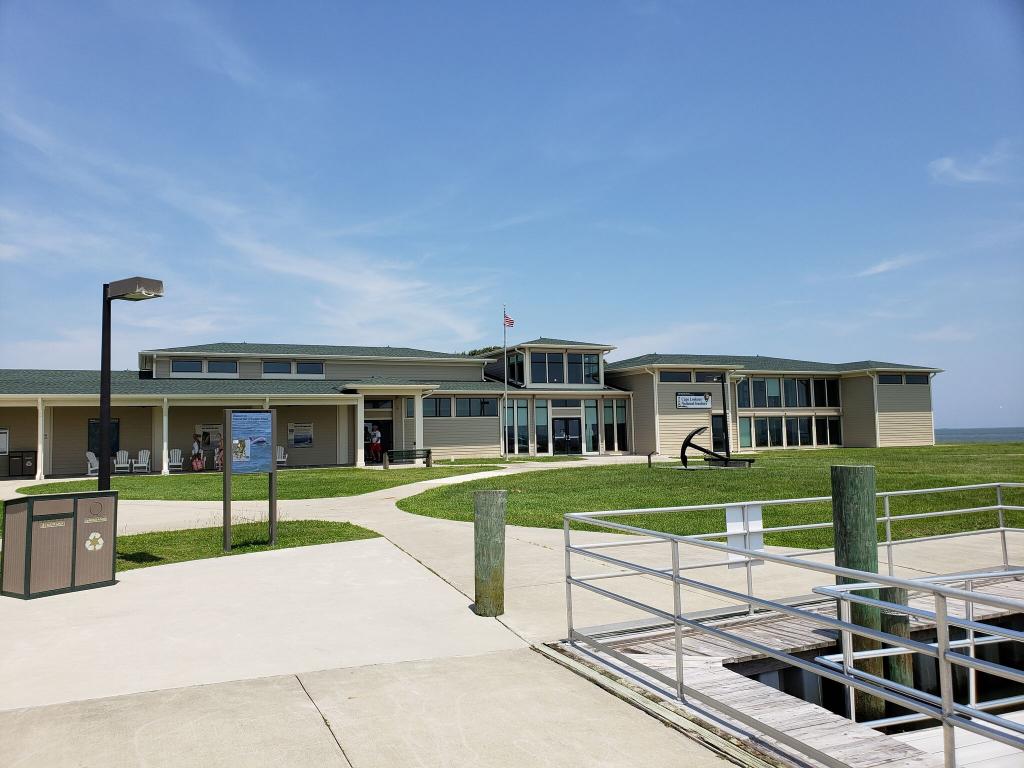 It is from here that you take the quick ferry ride to Cape Lookout, and you can also visit Shackleford Shoals where there still wild horses. Voila— the horses….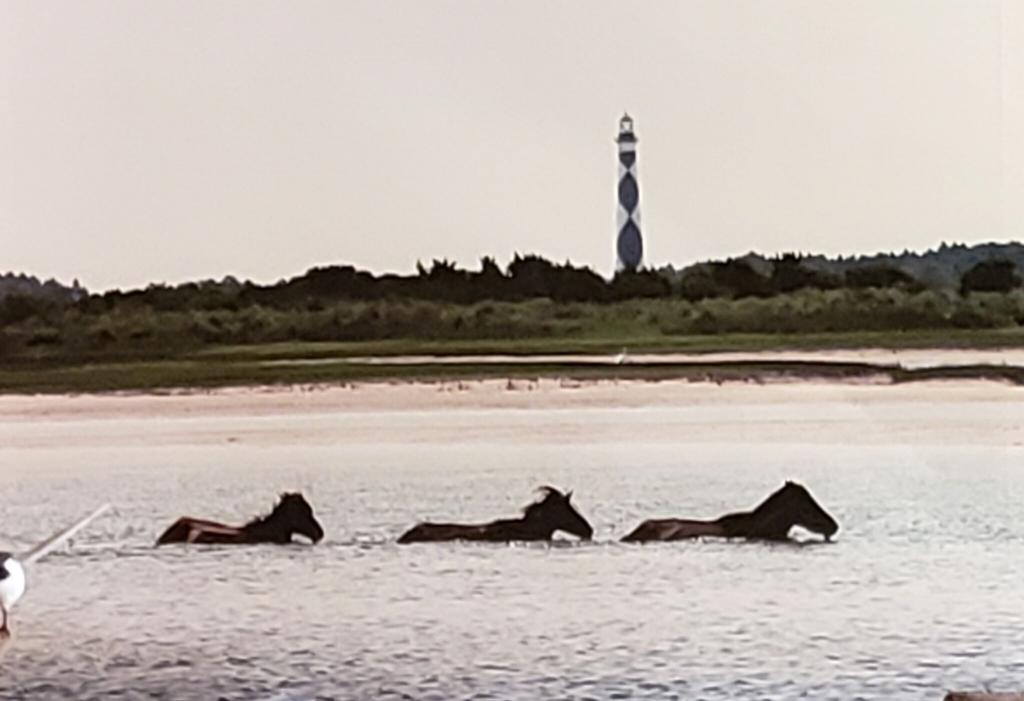 The distance from Harker's Island to those two neighboring sites can be seen from the lookout in the nature center—-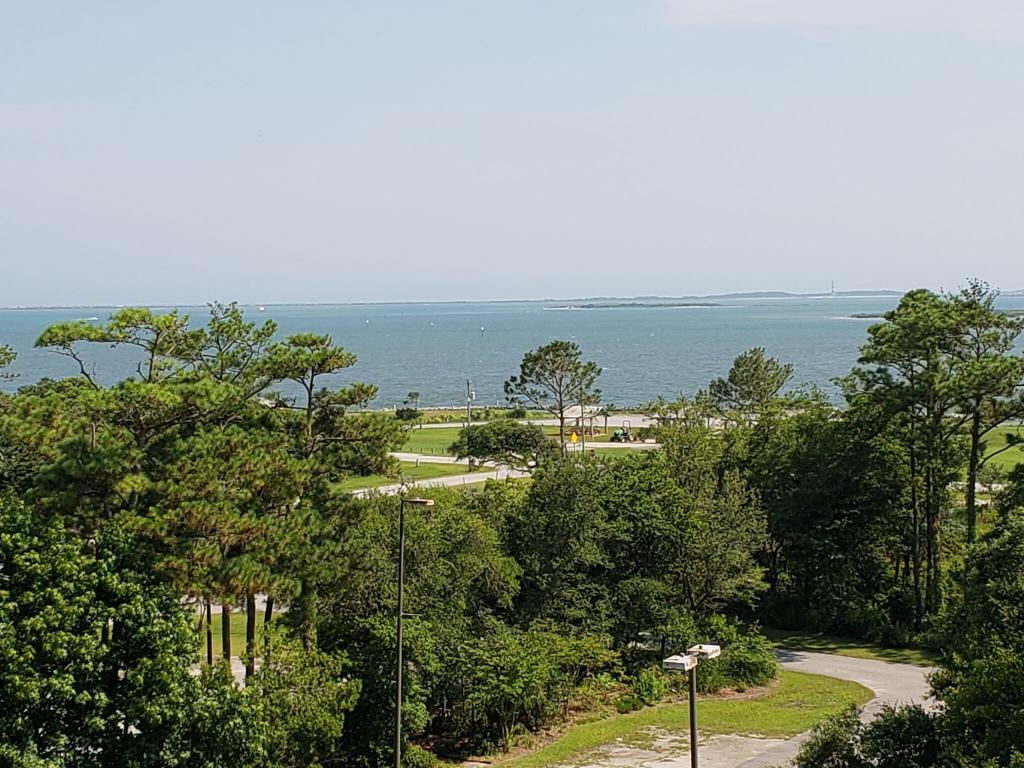 You can just see the Cape Lookout lighthouse in the distance.
Here's the little ferry (which is a bit pricey but worth it. The visitor centers are free).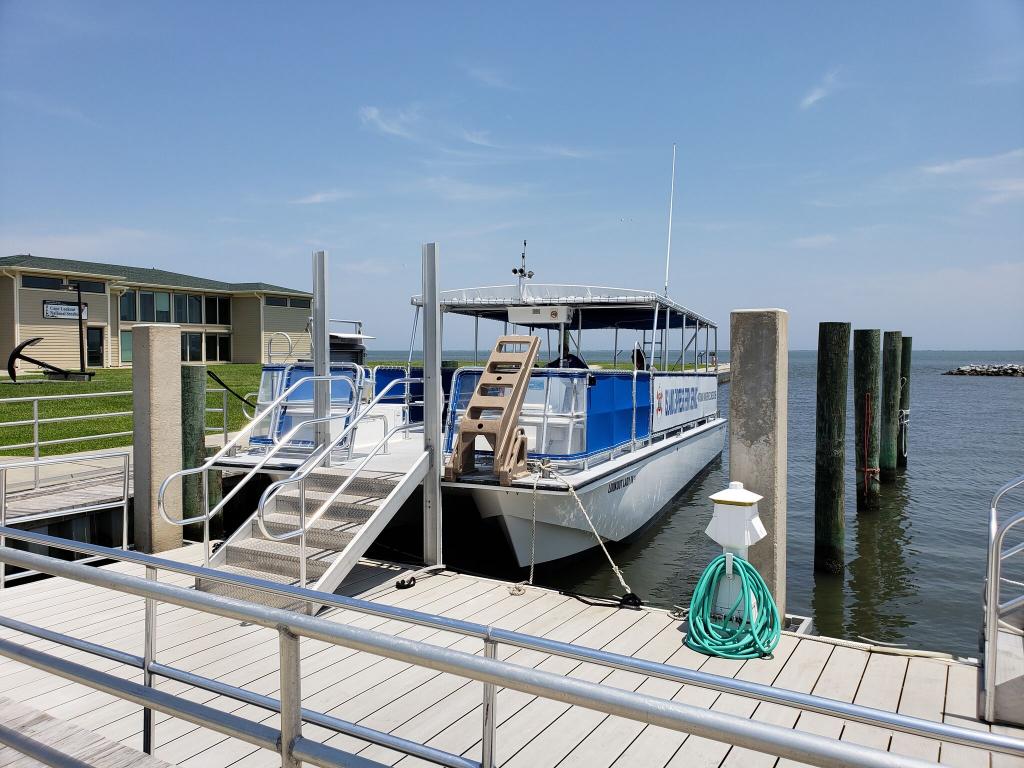 In the next post we will explore Cape Lookout itself.