The fairy castle of King Ludwig, which became the model for the castle at Disneyland and Disneyworld, is in many ways a sad place. Ludwig hardly got to spend any time here before he and his doctor were found drowned in the nearby lake.  His other residence, which we will see in the next post, he spent more time at, but mainly to be alone.  He was most definitely a loner.  The main thing to see at Neuschwanstein which means new swan stone (the symbol of Ludwig's family dynasty) is the outside of the building from various angles. It's all about location, location, location as you will now see.  As you can perhaps tell from some of the pictures, it's a long and steep hike from the village below to this castle.  If the climb to the top doesn't take your breath away, then the view will.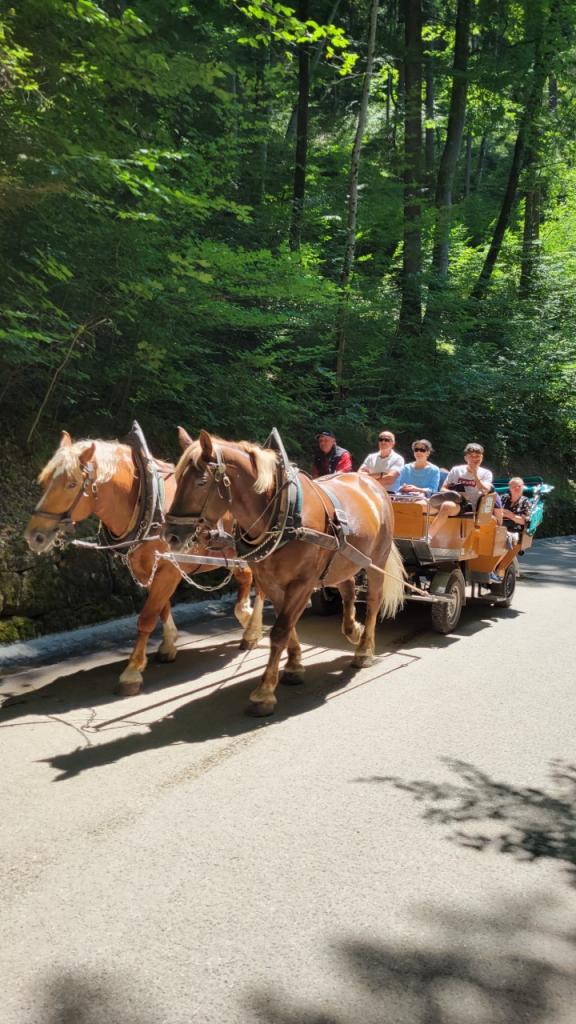 There are things to see on the way up….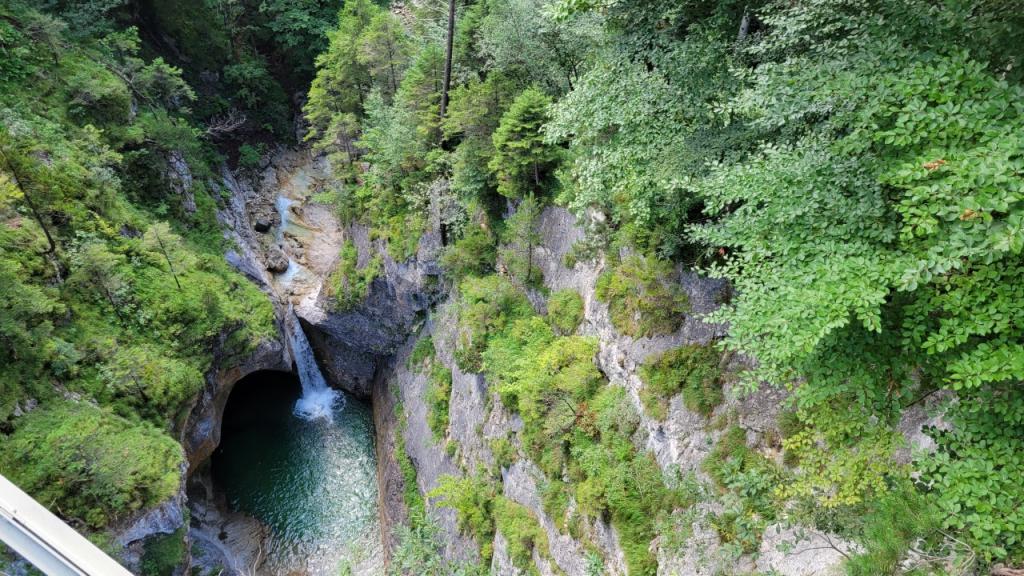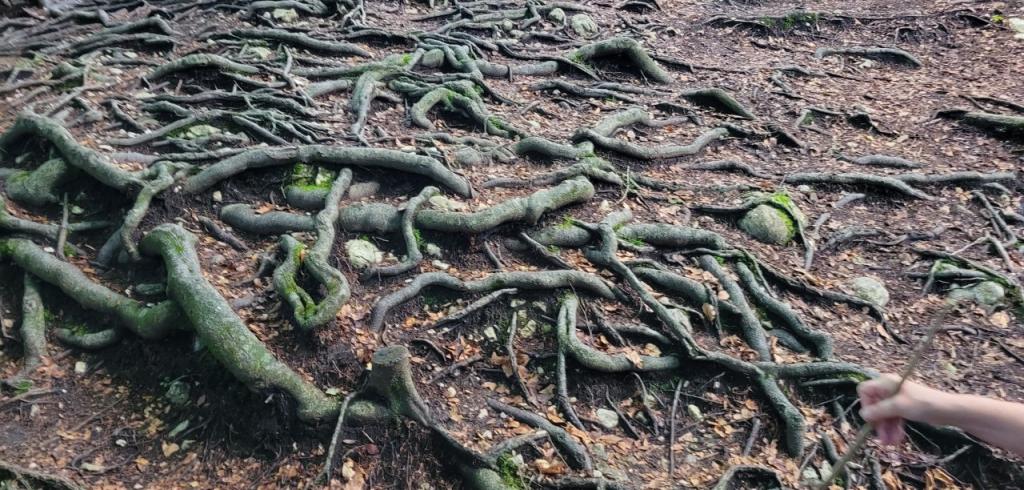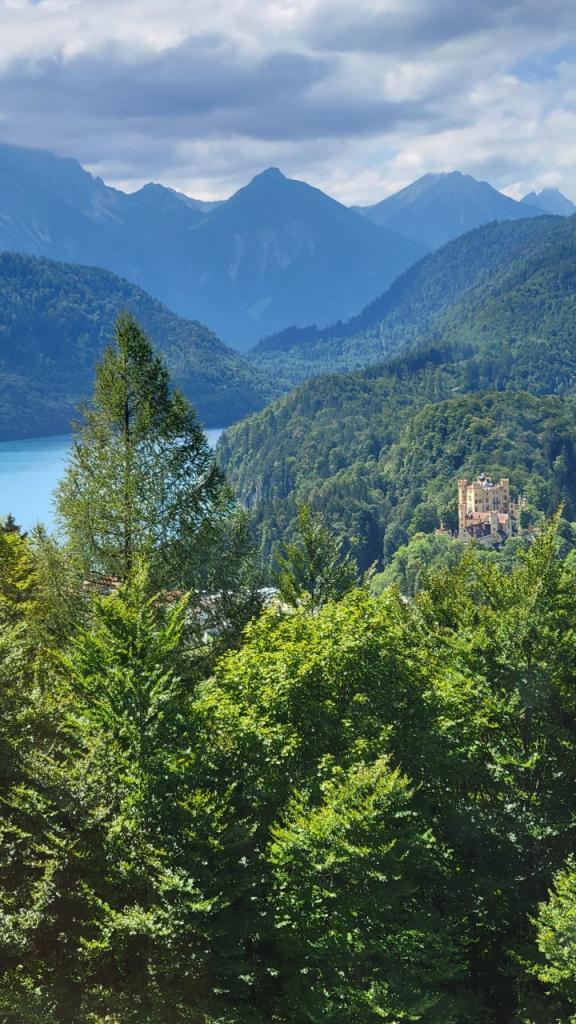 Yes that's another castle down below, and full furnished I might add.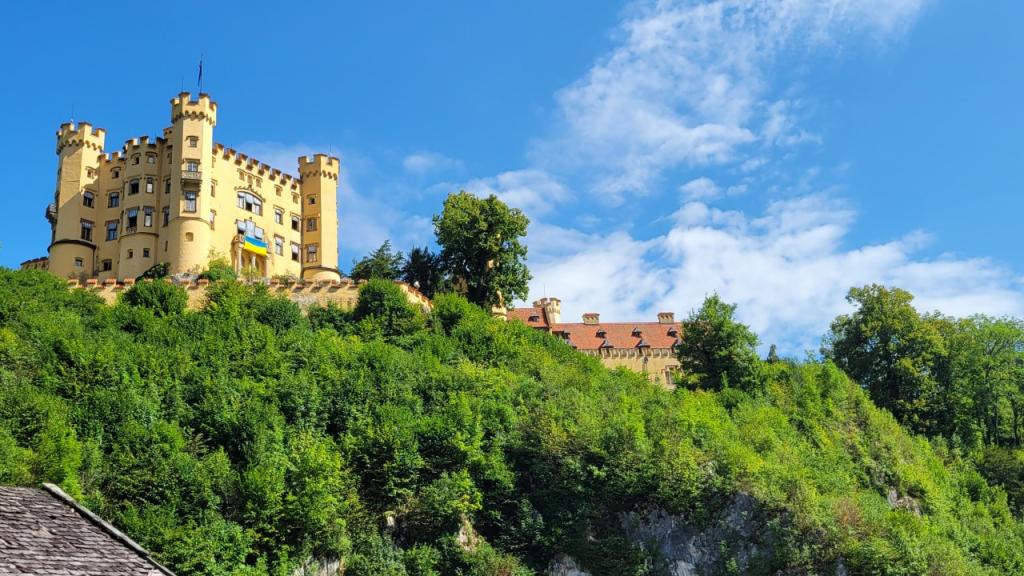 Most people don't even know this castle exists. Notice the Ukrainian flag hanging on it in support of the Ukrainian fight vs. the Russians.
It's just one postcard after another.
Once you get to the top, well then you have an hour or more wait to get inside….. Here's Ann and others standing in line…
And of course, once you are down in the village afterwards, there is always time for a poster or two.